Hi YA fans! I'm Jamie Canavés and I'll be driving this newsletter train for Kelly today. I write Book Riot's mystery & thriller newsletter so I thought I'd share with you a few of my favorite YA crime books. Plus, the last few YA books I read and loved–for those who don't want a full mystery takeover of this here newsletter.
---
Sponsored by Tor Teen
Maris Brown is a liar. A good one. But even she is unprepared for what a summer in a wealthy beach town with her estranged father and his new family have in store for her. Sinister plots lurk beneath the surface of what should be paradise—and at the heart of everything is the elite Duval family. Maris isn't sure who she can trust, but she's drawn to the youngest Duval. Edison is back from college and dating Maris's stepsister, but he is far more than the golden boy he appears to be. The secrets he harbors are deadly.
---
Some Awesome Mystery YA Reads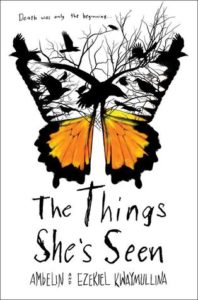 The Things She's Seen by Ambelin Kwaymullina, Ezekiel Kwaymullina: This is a unique and beautiful mystery novel–I know beautiful isn't what you think of for crime but here we are–that explores family, friendship, death, and grief. Beth Teller is a fifteen-year-old Aboriginal girl who recently died and her father can see and hear her. She's decided to help him, a detective, solve a case in the hopes of helping him through his grief over her death. And then she meets Isobel Catching, a witness to the crime, who can also see her… The story alternates between Beth and her father solving the mystery, and Isobel Catching remembering what she saw–her sections read like narrative poetry. The crime genre needs more unique and awesome books like this. (TW child abuse and assault)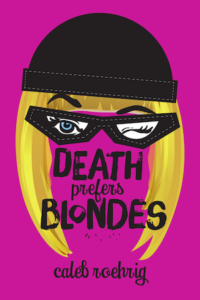 Death Prefers Blondes by Caleb Roehrig: This book made me think of it as Ocean's 11 dated RuPaul's Drag Race and the wedding reception got crashed by Hamlet! It's so good, and fun, and also filled with love. Margo Manning is a teen socialite with a team of drag queens who rob from the rich. And it's a full-scale operation with gadgets and a fence. Come for the kick-ass scenes and stay for the found-families, love, and getting to know each wonderful character's life and dreams. (TW addiction)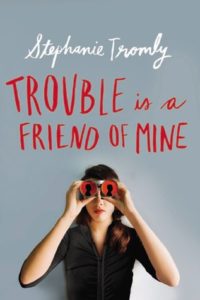 Trouble Is A Friend of Mine by Stephanie Tromly: With all the excitement for the return of Veronica Mars on Hulu in July I have to recommend this great trilogy that is perfect for VM fans. You get the high school setting with mysteries, each book feels like a season, and also the greater mystery threaded through all three books which is Digby searching for his missing sister. And for those who are fans of Logan Echolls's annoyingness, and contentious relationship with Veronica, you'll love Digby and Zoey.
My Recent Favorite YA Reads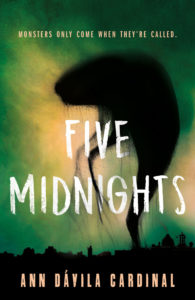 Five Midnights by Ann Dávila Cardinal: This is a horror novel mixed with a mystery novel which is a great way for horror fans to dip their feet into the mystery genre and vice versa. Also, it's a great read! Lupe Dávila is visiting Puerto Rico from Vermont for the summer to spend time with her family but it's anything but a vacation considering her tío is overseeing a murder case that links the victims to their family… I loved the characters and how their struggles unfold and unite them, the tour of Puerto Rico and its cuisine (yum!), and how El Cuco is brought to life. (TW addiction)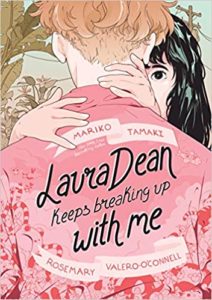 Laura Dean Keeps Breaking Up with Me by Mariko Tamaki, Rosemary Valero-O'Connell: I had planned on savoring this graphic novel and ended up inhaling it in one sitting and then going back to linger over the beautiful art. Tamaki does such an excellent job of showing those relationships that we can't figure out how to quit, because we're sucked in so far, and that lead us in turn to not be great friends. And this graphic novel had fantastic coloring that reminded me of Paper Girls and This One Summer which are also some of my favorite art in comics.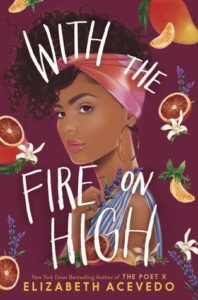 With the Fire on High by Elizabeth Acevedo: I absolutely love with all my heart Acevedo's writing. After reading The Poet X I knew I'd read anything she writes, but also that's a lot of anticipation weighted on a book. WTFOH delivered and hugged my expectation and I loved this book. First, I must say if you're an audiobook listener ALWAYS choose that format if Acevedo narrates. Okay, onto what the book is actually about: Emoni Santiago is a high school senior who does not have things figured out–which, really, figuring things out is the point of teen years. And life. Anyhoo, she has a baby, and lives with her abuela who helps her out but has no idea what she wants to do next with her life when she starts taking a cooking class. Watching Emoni navigate parenting with her abuela and the child's father, learning to accept her passion, be less stubborn and listen, and fight for what she wants was a joy to watch.
Thanks for letting me crash the YA party this time! You can always come chat books with me on Twitter and if you're missing Kelly you can hear her on her latest Hey YA podcast episode.