Hi Kid Lit Friends!
Happy middle-of-June! My kiddos are out of school for the summer, and I'm grateful for the slower pace and the warm weather. Before I get to the list of new picture books releasing today, two important things.
---
Sponsored by This Was Our Pact by Ryan Andrews, and First Second.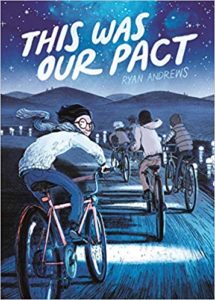 It's the Autumn Equinox Festival, when the town gathers to float paper lanterns down the river. Legend has it that they'll soar off to the Milky Way and turn into brilliant stars, but could that be true? This year, Ben and his friends are determined to find out where those lanterns really go. They've made a pact with two rules: No one turns for home. No one looks back. But it isn't long before the pact is broken by all except for Ben and (much to Ben's disappointment) Nathaniel. Together, they'll travel farther than anyone has ever gone, down a winding road full of magic, wonder, and unexpected friendship.
---
Number One! I wanted to remind you about the newsletter survey! We're always trying to do things better here at Book Riot, so we would love your feedback on this newsletter. Click here to complete the survey and enter to win a $50 gift certificate to Amazon. The contest will close on June 30 at 11:45pm.
Number Two! I have a very exciting cover reveal for you today! The amazing Ellen Oh, cofounder of We Need Diverse Books and author of the award-winning Spirit Hunters series for middle grade readers and the Prophecy trilogy (Prophecy, Warrior, and King) for young adults, has a new middle grade book coming out called The Dragon Egg Princess! This fantasy will come out on March 3, 2020 with HarperCollins. Here is the synopsis:
A LOST PRINCESS,
A POOR RANGER, A MAGICAL FOREST,
AND A LONG_FORGOTTEN EVIL . . .
In a kingdom filled with magic, Jiho Park and his family are an anomaly—a magical void. Magic doesn't affect them. Jiho comes from a long line of forest rangers who protect the Kidahara—an ancient and mysterious wood that is home to thousands of powerful supernatural creatures. But Jiho wants nothing to do with the dangerous forest. Five years ago, his father walked into the Kidahara and disappeared. Just like the young Princess Koko, the only daughter of the kingdom's royal family. Jiho knows better than anyone else the horrors that live deep in the magical forest and how those who go in almost never come back out.
Now the ancient forest is in danger from foreign forces that want to destroy it and take the source of its magic. Meanwhile, a long forgotten evil that's been lurking deep in the Kidahara for centuries finally begins to awaken. Can a magicless boy, a fierce bandit leader, and a lost princess join forces and save their worlds before it's too late?
Look for The Dragon Egg Princess on March 3, 2020!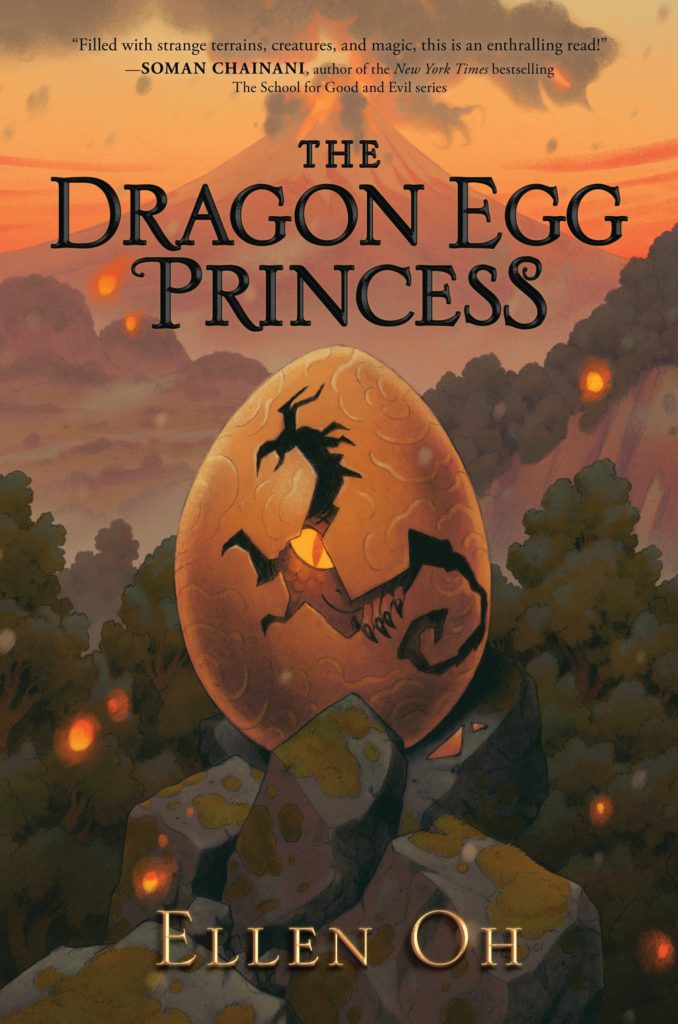 And now to our regularly scheduled programming… meaning NEW BOOK RELEASES! As always, if I've had the chance to read one of these books and loved it, I marked it with a 
. Please note that all descriptions come from the publisher.
Picture Book New Releases
 How to Read a Book by Kwame Alexander, illustrated by Melissa Sweet
Find a tree—a
black tupelo or
dawn redwood will do—and
plant yourself.
(It's okay if you prefer a stoop, like Langston Hughes.)
With these words, an adventure begins. Kwame Alexander's evocative poetry and Melissa Sweet's lush artwork come together to take readers on a sensory journey between the pages of a book.
 Dogs and Their People by Anne Lambelet
As one girl walks home from school, she loves nothing more than to look at all the people and dogs she passes on the way. There are small people with tall dogs, people and dogs who share ice cream, and even pairs with matching mustachios. Some people are just like their dogs and some are very different, but no matter what, it's clear that they're the best of friends. When the girl finally makes it home, she has her own best friend waiting for her – and readers are in for a delightful surprise.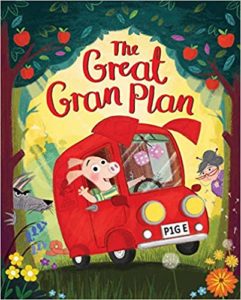 The Great Gran Plan by Elli Woollard and Steven Lenton
In this riff on Little Red Riding Hood, the pig from The Three Little Pigs gets mixed up in the Big Bad Wolf's plot to eat Granny. Fortunately, Granny is a tough old bird who can take care of herself―and everyone else, too. A funny, rhyming read-aloud!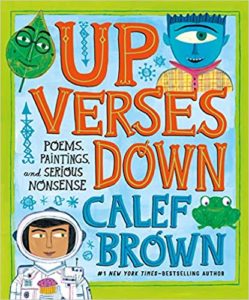 Up Verses Down by Calef Brown
This stupendous poetry collection is full of zany characters―from Sleepy LaFeete, who chooses to snooze in the busiest spots, to Mister Adam Hatter and the Lovely Lady Wigg, who had a fig banquet and danced a fancy jig, to a guy named Rexx who uses exxtra Xs every now and then. It's an irresistible feast: whimsical, hilarious, and always inspired. Calef Brown―master of wordplay and whimsy―serves up a spectacular verbal and visual banquet!
The Singing Rock and Other Brand-New Fairy Tales by Nathaniel Lachenmeyer and Simini Blocker
A genie just wants a chance to grant a wish to the frog who accidentally let him out of his lamp―meanwhile, the frog just wants to be left alone. A witch is tormented by the cheerful (and awful) singing of a persistent bard, but when she finally snaps and turns him into a rock, he just keeps on singing―somehow the power of terrible music overcomes all magic. A wizard wants a pet. An ogre just wants to make beautiful art.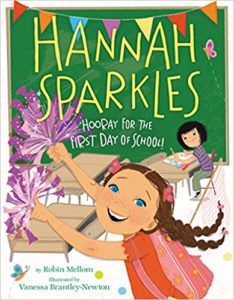 Hannah Sparkles: Hooray for the First Day of School by Robin Mellom, illustrated by Vanessa Brantley-Newton
Hannah Sparkles and her best friend, Sunny Everbright, are ready for first grade. Their day starts as perfect as pom-poms…until Hannah and Sunny are seated far apart in the classroom. Even worse, Hannah is having trouble making new friends. It's going to take some extra thinking for Hannah to learn that sometimes being a good listener is the best way to be a good friend.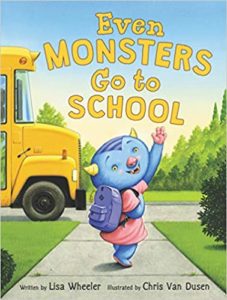 Even Monsters Go to School by Lisa Wheeler, illustrated by Chris Van Dusen
What's a school day like for you?
Bigfoot rides a yellow bus.
Frankenstein shows off his new shoes.
Troll loves playing tag at recess.
And aliens go gaga over school supplies.
Just like you, even monsters go to school!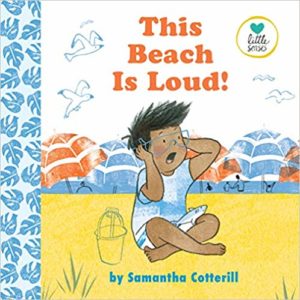 This Beach Is Loud! by Samantha Cotterill
Going to the beach is exciting. But it can also be busy. And loud. Sand can feel hot or itchy or sticky…and it gets everywhere! In This Beach Is Loud!, a sensitive boy gets overwhelmed by all the sights, sounds, and sensations at the beach. Luckily, this kiddo's dad has a trick up his sleeve to help his son face these unexpected obstacles.
Middle Grade New Releases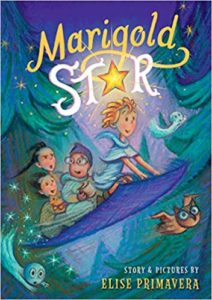 Marigold Star by Elise Primavera
Marigold Star is destined for greatness. Everyone in Bramblycrumbly thinks so, her parents and pet dragon included. There's just one problem. Marigold can't do magic! Then one day she tries a new spell written in a very old book. It's called the Invis-O-Friend Spell, and it makes Marigold invisible to all but the friend who needs her most. To Marigold's surprise, the spell works! But now there's another problem. The spell sent Marigold to the human world. And to return home, she'll have to befriend a host of human children who are struggling to make friends.
Nonfiction New Releases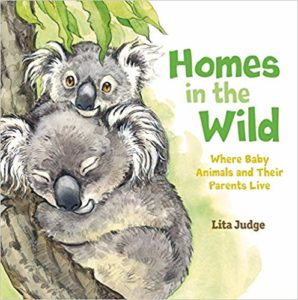 Homes in the Wild: Where Baby Animals and Their Parents Live by Lita Judge
Just like us, every baby animal has a home. Some live in complex burrows deep underground, others in simple nests high in the treetops. But all homes, regardless of where they are or how they're built, serve the same purpose: providing shelter where a baby can eat, sleep, learn, and stay safe while growing up.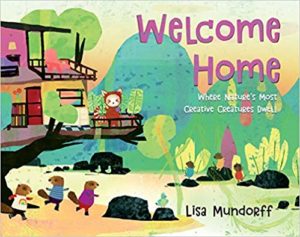 Welcome Home: Where Nature's Most Creative Creatures Dwell by Lisa Mundorff
Humans love to put their feet up at home after a long day–whether they're in a house, apartment, or cabin. Well, even animals have their own particular homes. Otters kick it on a couch, lions retreat to their dens, and pigeons (the city dwellers that they are) call lofts their home.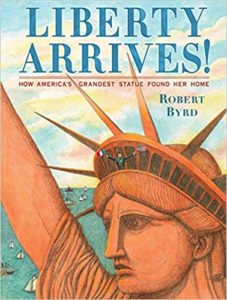 Liberty Arrives! How America's Grandest Statue Found Her Home by Robert Byrd
America's most iconic national symbol was a gift from France to the United States–provided America raised the money for the pedestal on which it was to stand. Urged on by the publisher Joseph Pulitzer, it was raised, largely with the help of children, in the first example of a crowd sourced fund-raising campaign. This book tells the story of the best gift ever: how it was designed, created, transported, and then finally erected on its pedestal in the entrance to New York Harbor.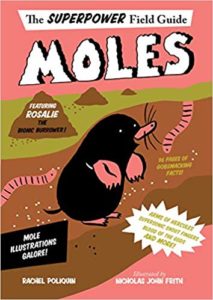 The Superpower Field Guide: Moles by Rachel Poliquin, illustrated by Nicholas John Frith
Meet Rosalie, a common mole. The first thing you need to know about Rosalie is that she is shaped like a potato. Not a new potato, all cute and round, but a plain old lumpy potato. She may be small. She may be spongy. But never underestimate a mole.
I know what you're thinking: moles are just squinty-eyed beasts that wreck your lawn. You're right! Those squinty eyes and mounds of dirt are proof that moles have superpowers. There is absolutely nothing common about the common mole.
One last thing! Go check out Book Riot's Amazon storefront–we've put together a selection of our favorite books and bookish stuff for summer!
I would love to know what you are reading this week! Find me on Twitter at @KarinaYanGlaser, on Instagram at @KarinaIsReadingAndWriting, or email me at karina@bookriot.com.
Until next time!
Karina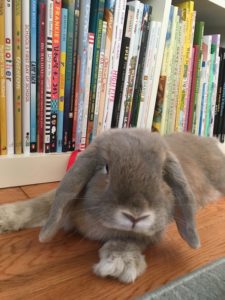 *If this e-mail was forwarded to you, follow this link to subscribe to "The Kids Are All Right" newsletter and other fabulous Book Riot newsletters for your own customized e-mail delivery. Thank you!*