Welcome to another bookish Monday, friendos. I hope that you were able to read something wonderful over the weekend, and got lots of rest, because there are a bunch of amazing books coming out next week. We'll never read them all, but we have the best time trying, right? Enjoy the rest of your week and remember to be excellent to each other! I'll see you again on Thursday. – xoxo, Liberty
---
Sponsored by Lifelines by Heidi Diehl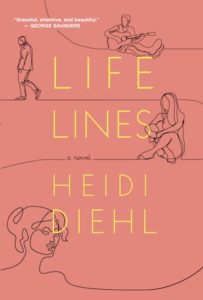 For fans of Meg Wolitzer and Maggie Shipstead: Lifelines is a sweeping debut novel following an American artist who returns to Germany—where she fell in love and had a child decades earlier—to confront her past at her former mother-in-law's funeral.
Exquisitely balanced, expansive yet wonderfully intimate, Lifelines explores the indelible ties of family; the shape art, history, and nationality give to our lives; and the ways in which we are forever evolving, with each step we take, with each turn of the Earth.
---
Here's this week's trivia question: What actress was a young model for the cover of Claudia and the Phantom Phone Calls, a book in the Baby-Sitters Club series? (Scroll to the bottom for the answer.)
Deals, Reals, and Squeals!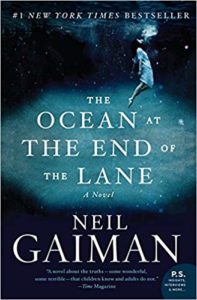 The National Theatre announced an adaptation of Neil Gaiman's The Ocean at the End of Lane.
Orphan Black's storyline will continue with Tatiana Maslany in a new audio series for Serial Box.
All 131 Baby-Sitters Club novels are being turned into audiobooks.
Ciannon Smart announced her upcoming novel about Caribbean witches, called Witches Steeped in Gold.
Bradley Cooper is in early talks to star in Guillermo del Toro's adaption of Nightmare Alley by William Lindsay Gresham.
Houghton Mifflin Harcourt has postponed Naomi Wolf's latest book.
Ed Harris will succeed Jeff Daniels as Atticus Finch in To Kill a Mockingbird on Broadway, starting in November.
Cover Reveals
Here's the first look at the cover of Not So Pure and Simple by Lamar Giles. (HarperTeen, January 21, 2020)
And here's the first peek at Be Not Far from Me by Mindy McGinnis. (Katherine Tegen Books, March 3, 2020)
Paste has the cover reveal of Rioter Eric Smith's new YA novel Don't Read the Comments. (Inkyard Press, January 28, 2020)
Sneak Peeks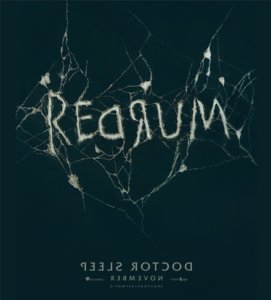 Here's the first trailer for Doctor Sleep, Stephen King's sequel to The Shining.
Book Riot Recommends
At Book Riot, I work on the New Books! email, the All the Books! podcast about new releases, and the Book Riot Insiders New Release Index. I am very fortunate to get to read a lot of upcoming titles, and learn about a lot of upcoming titles, and I'm delighted to share a couple with you each week so you can add them to your TBR! (It will now be books I loved on Mondays and books I'm excited to read on Thursdays. YAY, BOOKS!)
Loved, loved, loved: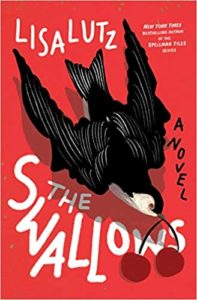 The Swallows: A Novel by Lisa Lutz (Ballantine Books, August 13)
This is an (unfortunately) timely and relevant suspense novel about inappropriate behavior and blackmail at a New England prep school. Alexandra Witt joins the faculty at Stonebridge Academy hoping for a fresh start. But she soon catches wind of a long-standing unofficial tradition: an online document kept by the male students that rates and discusses the sexual activity they have with the girls on campus. Ms. Witt is not alone in her outrage – there is a growing group of girls (and a couple guys) hellbent on taking the website down, literally, along with its users. But breaking traditions is frowned upon, especially when it turns out some of the staff are aware of it too, and several people who have tried to stop it in the past have found themselves on the receiving end of blackmail and job dismissal. Can it be done? This is an infuriating, empowering novel for the #metoo movement.
What I'm reading this week: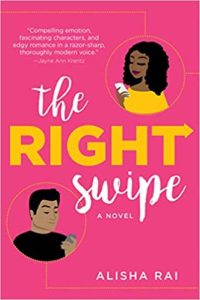 The Right Swipe: A Novel by Alisha Rai
Empress of Forever by Max Gladstone
American Dirt by Jeanine Cummins
Pun of the week:
Napoleon may not have designed the coat he wore, but he did have a hand in it.
Here's a kitten picture:
Zevon has never met a mirror he didn't like.
And this is funny.
It's funny because it's true.
Trivia answer: Kirsten Dunst.
You made it to the bottom! Thanks for reading! – xo, L