Happy Thursday! I have a little bit of fun information to share with you today. It was kind of a slow news week, book-wise. Everyone must be busy watching soccer. But there are still some fun things! (And I threw in a bonus kitten picture.) I hope whatever you're doing, you have a great rest of your week, and remember to be kind to yourself and others.  I'll see you again on Monday. – xoxo, Liberty
---
This newsletter is sponsored by Libro.fm.
Get three audiobooks for the price of one, with code BR19!

---
P.S. And if you're looking to learn about more fun stuff, check out Book Riot's Amazon storefront–we've put together a selection of our favorite books and bookish stuff for summer!
Trivia question time! What author sold more than 85 million books worldwide, has been translated to 37 languages, and was knighted for services to literature in 2009? (Scroll to the bottom for the answer.)
Deals, Reals, and Squeals!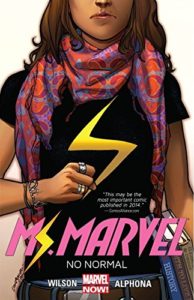 Mindy Kaling met with Marvel Studios in an effort to bring Ms. Marvel to the screen.
Sandhya Menon shared the title of her Summer 2020 rom-com.
Abdi Nazemian's YA novel Like A Love Story is being adapted for television.
Terry Pratchett's The Amazing Maurice will be an animated film.
The First Wives Club remake will premiere on the BET streaming service.
Ibi Zoboi announced the first book in a two-book deal.
Dune: The Sisterhood series is planned for WarnerMedia's new streaming service.
Book Riot Recommends 
At Book Riot, I work on the New Books! email, the All the Books! podcast about new releases, and the Book Riot Insiders New Release Index. I am very fortunate to get to read a lot of upcoming titles, and learn about a lot of upcoming titles, and I'm delighted to share a couple with you each week so you can add them to your TBR! (It will now be books I loved on Mondays and books I'm excited to read on Thursdays. YAY, BOOKS!)
Excited to read: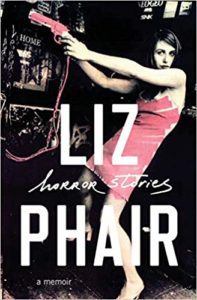 Horror Stories: A Memoir by Liz Phair (Random House, October 8)
Hard to believe that Exile in Guyville has been about for 26 years, but it has, and it's still as amazing as ever. I am a huge fan of the enigmatic Liz Phair, and I can't wait to read what she has to say about her life. There's no way this isn't going to be filthy, right?
What I'm reading this week.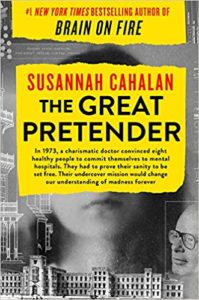 The Great Pretender: The Undercover Mission That Changed Our Understanding of Madness by Susannah Cahalan
Heaven, My Home by Attica Locke
American Dirt by Jeanine Cummins
All of Us with Wings by Michelle Ruiz Keil
Bonus kitten picture:
Zevon can't resist a mirror.
And this is funny.
This is why I have Twitter.
Trivia answer: Terry Pratchett.
You made it to the bottom! High five. Thanks for reading! – xo, L