This has been a monster week for new books, I'll tell you that! Let's talk about what's been happening this week.
---
Sponsored by This Time Will Be Different by Misa Sugiura, from Epic Reads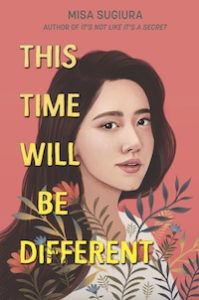 CJ's never lived up to her mom's ambition, and she's perfectly happy just helping her aunt, Hannah, at their family's flower shop. She doesn't buy into Hannah's ideas about flowers and their hidden meanings, but when it comes to floral arrangement, CJ discovers a skill she can be proud of. Then her mom decides to sell the shop—to the family who swindled CJ's grandparents when Japanese Americans were sent to internment camps during WWII. Soon a rift threatens to splinter CJ's family, friends, and their entire community; and for the first time, CJ has found something she wants to fight for.
---
Over on Book Riot
For those of us looking to dip into romance manga, (maybe read some for Read Harder?) Silvana did some of the Lord's work.
As you might have noticed, we're pretty big fans of Sarah MacLean here on the Riot. I might have had the chance to chat with her for a whole damn podcast episode, but I'm still a *touch* jealous that Angel got to interview her about Brazen and the Beast.
And go check out Book Riot's Amazon storefront—we've put together a selection of our favorite books and bookish stuff for summer!
Deals
Our deals today are actually two new releases! Anthologies that are definitely well worth their prices: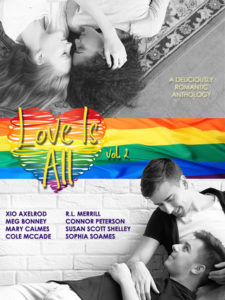 The first volume doesn't seem to be available anymore, but you should definitely check out Love Is All: Volume II, a collection of eight new stories from authors like Xio Axelrod and Mary Calmes. Proceeds are going to an unnamed LGBTQ+ advocacy group.
If you're looking for a collection of brand new second-chance romances centered around weddings and marriage, Once Upon A Wedding is 99 cents right now! It features novellas by eleven bestselling authors, including Priscilla Oliveras, KM Jackson, Sonali Dev, and more!
New Releases!
There have been a million books out this week that I have absolutely not read (or at least not finished) but that doesn't mean I don't want you to read them because they all sound so freaking great.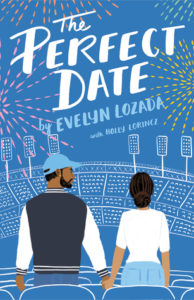 The Perfect Date
Evelyn Lozada
A single mother working her way through nursing school and a suspended party-boy baseball player cross paths and sparks fly. But they still have their own stuff to deal with.
The Friend Zone
Abby Jiminez
Kristen and Josh have a meet-awful that involves a fender bender and a stolen t-shirt, only to discover that their best friends are getting married. Also, she is planning a life without children and he wants a big family.
Waiting for Tom Hanks
Kerry Winfrey
Annie is waiting for that 90s kind of love, who met you at the top of the Empire State Building or called you Shopgirl. She might get her chance when she starts working on the set of the next big blockbuster.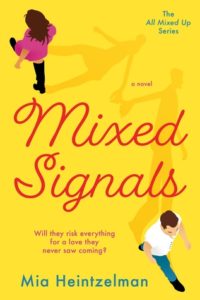 Mixed Signals
Mia Heintzelman
Julie and Nico don't meet in the best of terms, but their every encounter brings them closer together.
Fix Her Up
Tessa Bailey
A party planner and a house flipper pretend to date, and it doesn't seem like the off-limits BFF's younger sister thing is a problem?
The Chai Factor (ebook June 11, US print July 9)
Farah Heron
Amira moves back home to work on her grad-school thesis and is very annoyed by the barbershop quartet that has rented out her grandmother's basement. (But, there's only one guy that Amira can't seem to stand.)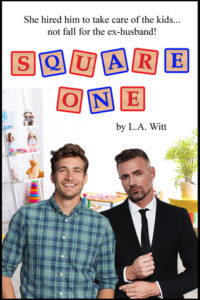 Square One
LA Witt
Holden wants a good relationship with his kids, but he's got to compete for their attention with their hot new nanny. (If you don't read employer/employee romances, this is a good place to start, because Porter works for Holden's ex-wife.)
Natalie Tan's Book of Luck and Fortune
Roselle Lim
Natalie has moved back to San Francisco after the death of her mother, and has to adjust to life in her close-knit community. There's also a magical element that I don't know much about.
In Case You Forgot
Frederick Smith & Chaz Lamar
Kenny and Zaire both move to Hollywood to start their lives over.
Fear of Falling
Georgia Beers
Singing superstar Sophie James is ready to take control of her own life and career, much to the chagrin of her new manager.
Take the Edge Off
TA Moore
Joe is in town investigating some menacing emails, and the only person he can really connect with is his driver Cal.
Like I said: a million. Are you reading any of them this weekend?
As usual, catch me on Twitter @jessisreading or Instagram @jess_is_reading, or send me an email at jessica@riotnewmedia.com if you've got feedback, bookrecs, or just want to say hi!