Hello and happy Wednesday, nonfiction friends! It's another full week of new books, although not quite a jam-packed as last week. I've pulled 11 new titles I'm particularly curious about to share this week. Onwards!
---
Sponsored by Monkfish Publishing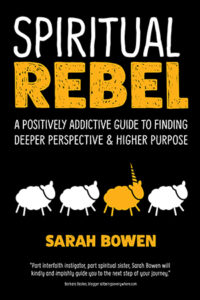 Part memoir, part practical guide, Spiritual Rebel urges, "How can we uncover the most meaning in our lives?" Through witty and thought-provoking personal anecdotes, author Sarah Bowen confesses her challenges with the religion of her birth, descent into addiction, and recovery into a life where everything can be sacred. Next, Sarah mines the world's philosophical, scientific, and spiritual traditions to offer readers unconventional practices for uncovering more meaningful moments in their own lives. "A balance of careful scholarship and refreshing irreverence" – Mirabai Starr
---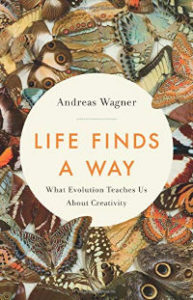 Life Finds a Way: What Evolution Teaches Us About Creativity by Andreas Wagner – A biologist looks at the connections between innovation in evolution and cultural creativity, specifically how both are marked by incremental progress over time.
Giants of the Monsoon Forest: Living and Working with Elephants by Jacob Shell – A geographer goes deep into the rainforests of Burma and India to see the relationship between elephants and riders in these mountain communities.
One Giant Leap: The Impossible Mission That Flew Us to the Moon by Charles Fishman – A story of "the trailblazers and the ordinary Americans on the front lines of the epic mission to reach the moon."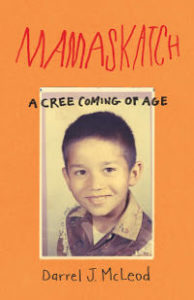 Mamaskatch: A Cree Coming of Age by Darrel J. McLeod – A memoir about growing up in a Cree family in rural Canada and the ways trauma can be handed down through generations.
Love Thy Neighbor: A Muslim Doctor's Struggle for Home in Rural America by Ayaz Virji and Alan Eisenstock – A memoir by a Muslim doctor about his efforts to support, educate, and connect with the residents of his small, rural community after the 2016 election brought prejudices about Muslims to the surface.
Let Me Not Be Mad: My Story of Unraveling Minds by A. K. Benjamin – A clinical neuropsychologist shares his experiences working with patients who have a mental illness, weaving in his "own sometimes shocking personal experiences."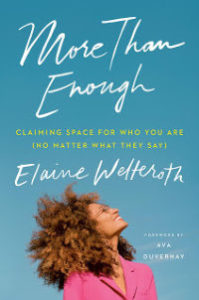 More Than Enough: Claiming Space for Who You Are, No Matter What They Say by Elaine Welteroth – A memoir by the former editor of Teen Vogue about her rise through journalism and her position as a "barrier-breaker across so many intersections."
Reckoning: The Epic Battle Against Sexual Abuse and Harassment by Linda Hirshman – A history of the fight against sexual harassment, starting in the 1970s and going through the #MeToo movement.
The Ice at the End of the World: An Epic Journey into Greenland's Buried Past and Our Perilous Future by Jon Gertner – An exploration of Greenland, including the essential information it contains about our climate. The history of Greenland's ice starts with 19th-century explorers and continues to scientists today.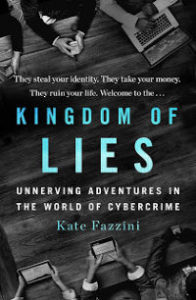 Kingdom of Lies: Unnerving Adventures in the World of Cybercrime by Kate Fazzini – "A behind-the-scenes look at the interconnected cultures of hackers, security specialists, and law enforcement," told by a cybersecurity expert turned journalist.
Childfree by Choice: The Movement Redefining Family and Creating a New Age of Independence by Amy Blackstone – A look at the growing trend of choosing to forgo parenthood, using the author's personal experience and contemporary research about the childfree movement.
That's all the new books for this week! One more quick plug – go check out Book Riot's Amazon storefront, we've put together a selection of our favorite books and bookish stuff for summer!
You can find me on Twitter @kimthedork, on email at kim@riotnewmedia.com, and co-hosting the For Real podcast here at Book Riot. This week, Alice and I shared some great reads to celebrate Pride Month. Happy reading! – Kim