Hola Audiophiles!
How was everyone's weekend? I spent mine in lovely Portland, Oregon whose greenery makes San Diego look like a big brown blur. I love my hometown but good GAWD I love those trees!
---
Sponsored by Libby, the one-tap reading app from your library and OverDrive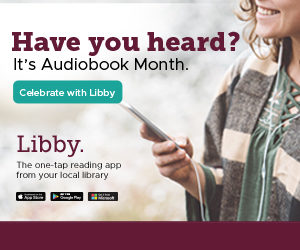 Meet Libby. The award-winning reading app that makes sure you always have something to read. It's like having your entire library right in your pocket. Download the app today and get instant access to thousands of ebooks and audiobooks for free thanks to your public library and OverDrive.
---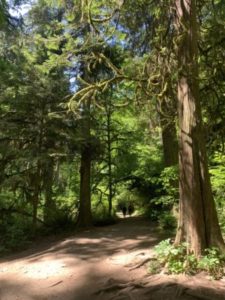 I also had the interesting experience of listening to an audiobook set in 1920s Portland while I was there. There I was, in what most of us think of as a super liberal and progressive city, listening to historical fiction that chronicles Oregon's ugly history as a whites-only state. Every chapter opened up with a line from a piece of Oregon legislation or a local article/advertisement, each of which could have been pulled right out of the Jim Crow Handbook for Being a Racist A$$hole. Yikes… proof that we've come a long way but have a long, long way to go.
I'll tell you all about that fascinating read and lots more goings on in the audiobook world. Ready? Let's audio.
Latest Listens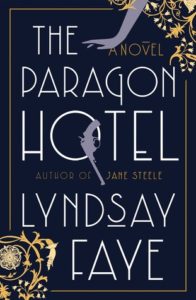 Let's talk The Paragon Hotel! A plot refresher, one mo' time: the year is 1921 and Alice "Nobody" James is on a train ride west from Harlem to Portland with a couple of bullet wounds in her side. She's on the run after a botched drug & booze deal puts a target on her head, and befriends Max, a black porter who takes her to the Paragon Hotel to get her the down-low medical care she needs. The residents of Portland's only all-black hotel are immediately terrified at the idea of a white woman's presence among them, and Alice soon learns why: the Klu Klux Klan has made its way to Oregon. Every moment she spends at the Paragon puts its inhabitants in danger.
The book flips back and forth between Alice's time in New York and her arrival in Oregon, slowly revealing details of Alice's past and how she came to be involved with the booze trade and the mafia (warning: references to horse death and bodies chopped up in barrels). As the threat of the clan grows stronger and a young boy from the Paragon goes missing, all manner of secrets bubble to the surface. No one, it would appear, is exactly who they seem.
I have to give it up again to narrator January LaVoy; she really goes in! She pulls off quite the cast of characters with a whole arsenal of accents and affectations that create distinction without ever resorting to the ridiculous. She pulls off smooth and buttery then harsh and sharp in the blink of an eye. Such skill, I tell you.
Listens on Deck + Audiobook Month News:
Help me pick my next listen! Do I go with:
A. Recursion by Blake Crouch: new, buzzy book about the threat of implanted memories reminiscent of Inception
B. Spinning Silver, a reimagining of Rumpelstiltskin set in a Eastern Europe-like country from fantasy maven Naomi Novik (it's been on my TBR since it first came out in hardback)
C. The Song of Achilles by Madeline Miller since I've never rid myself of this Circe hangover
Help me decide!
Let's also talk about some of the fun stuff out in the world for Audiobook Month!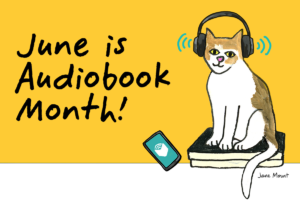 Libro.fm has a whole month of festivities planned for Audiobook Month, all of which are detailed here. Check out the adorable graphic designed by beloved bookish artist Jane Mount!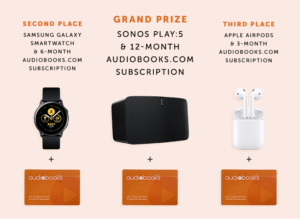 Audiobooks.com is celebrating with some sweet giveaways: enter here to win one of three audiobook prize packs! They're not messing around: you could win Air Pods, a Sonos speaker, or a Samsung smartwatch plus gift cards.
From the Internets
Where was this piece the year I attended *12* weddings (and was in eight of them, good grief)? Paste Magazine recommends these 10 must-listen audiobooks for wedding season. Some are kid-friendly too!
I've got that summertime, summertime playlist… yeah, I did sing that in my best languid Lana del Rey voice. Also, it's Goodreads that has the playlist and it's got 40 reader-approved road trip listens.
Brace yourself: it's June and that means aaaall of the "best books of the year so far!" lists (no shade, we love these). Here's one from The Guardian on the best audiobooks of 2019 thus far.
I'm newer to comics but have loved what I've read for both the stories and the treat for the eyes. Now it looks like the Marvel Comics will soon be a treat for the ears, too: they're getting the audiobooks treatment according to Geek.com.
Over at the Riot
In case you missed it, I kicked off Audiobook Month with a quick video on where to get audiobooks. Did I mention some of them are free?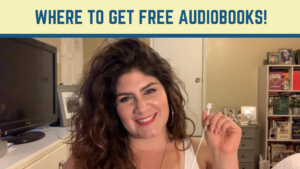 ---
That's all I got today! Shoot me an email at vanessa@riotnewmedia.com with audiobook feedback & questions or find me on Twitter and the gram @buenosdiazsd. Sign up for the In The Club newsletter, peep the Read Harder podcast, and watch me booktube every Friday too!
Stay bad & bookish, my friends.
Vanessa