Welcome to In The Club, a newsletter of resources to keep your book group well-met, well-read, and well-fed.
Hey friends! What's good in the world of books and reading? I'm writing to you from a short getaway in the lush green loveliness that is Portland, Oregon, where I'm once again gawking at trees like they're beautiful alien inventions. So many biscuits, so much craft beer, so many scoops of funky-flavored ice cream. I could seriously live here! Maybe someday I will.
So tell me: anyone have fun summer travel plans? While you all chew on that, let's talk Tinderless romance, food that's not tacos, and therapy via paintbrush. Everyone ready? To the club!!
---
This newsletter is sponsored by Waisted: A Novel by Randy Susan Meyers and Atria Books.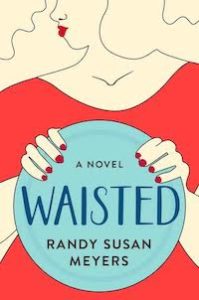 "To Alice and Daphne, being thin is taking over their world. They become fast friends when they both sign up for a program promising dramatic weight loss in one month. Meyers exquisitely explores body image, family, and marriage. . . she dips into major issues of race, culture, obsession, and sisterhood. Taking on the timely topic of how a woman is perceived in today's society, she twists it into how far women will go to be what society deems right, and at what cost—a marriage, a family obligation, a personal goal? A compelling story that will leave readers giving their scale the side eye." — Booklist on Waisted: A Novel
---
Question for the Club
Ok folks, the results of our first monthly book club query are in! I asked for the funniest books you've read in book club and these were the most popular responses:
The 100-Year-Old-Man Who Climbed Out The Window and Disappeared by Jonas Johansson (and its sequel)
Born a Crime by Trevor Noah
Holidays on Ice by David Sedaris
Good Omens by Terry Pratchett and Neil Gaiman
Let's Pretend This Never Happened by Jenny Lawson
A Dirty Job by Christopher Moore
How to Make White People Laugh by Negin Farsad
The biggest takeaways from this query:
1. A book doesn't have to be a humor book to be funny as hell.
2. Not enough people read funny books in book club. So many of the responses I got touched on this and I'm here to remind you to pick up a funny read from time to time. A book doesn't have to be dripping with gravitas in order to make club discussion worthwhile. Also, #treatyourself.
Ready for June's question? Here goes!
An Invitation to Persist: We're baaaaaack! Persist, our feminsit book club run exclusively on Instagram, has returned! Our summer read and "meeting" schedule is live on the gram now. Join us!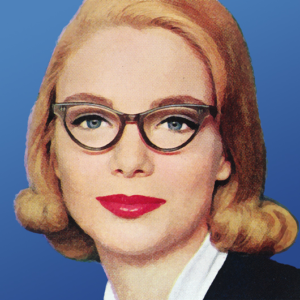 How To Find Romance, Tinder Not Required – If you've come to me for love advice, Yikes. Thou art sh*teth out of lucketh to the power of ten. I can however help you romance novices find your first romance read with a little help from Rioter Kathleen.
Book Club Bonus: I love the podcast suggestion in this piece; I really appreciate the depth of discussion that you get from this particular medium! If you're still having trouble convincing your book club to read romance, introduce them to the world of Smart Bitches, Trashy Books. Their whole concept and the podcast born from it (Smart Podcast, Trashy Books) are a great resource for reminding readers that there ain't no shame in this game. There's even a page on the blog dedicated to new readers that might help reluctant romantics find the perfect read.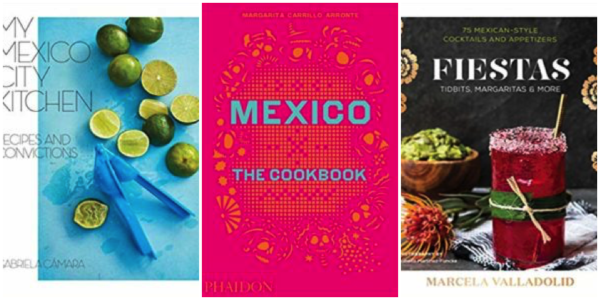 Not Just Tacos: The cuisine of my people is varied, vibrant, and delicious, but not all cookbooks do it justice. I can personally vouch for a ton of the books on this list! Make delicious tacos, yes; but por favor, do yourself a favor and try elotes con queso y crema, cochinita de pibil, mole, and the amazing fusion versions of these recipes therein.
Book Club Bonus: I live in Southern California where my people and our cuisine are found in abundance, and yet I still meet people all the time who can't name a Mexican dish that ain't tacos, burritos, or enchiladas (and burritos barely count!). Learn a little more about my mother country's cuisine and that of any other by diving into a cookbook with book club. Have every member commit to creating a dish that's a little less commonly found, perhaps from a specific region of the country at hand. For Mexico, perhaps try food from Oaxaca or the Yucatan Peninsula; read up and then share how the recipe you've made is representative of that region.
Got Me in My Feelings – Some days I wake up ready to take on the world, others I go straight into the chorus of Monica's "Don't Take It Personal." When you find yourself deep in your feelings and scream-crying JUST ONE OF THEM DAAAAYS, consider picking up one of these creative art therapy books.
Book Club Bonus: There's a reason those wine and paint nights are so popular these days: there is something therapeutic about getting together with your besties to paint stuff and drink old grape juice! If you're feeling a little burnout these days, consider incorporating art therapy into your next book club meeting. Discuss the book like usual, but do so while you color, paint, mold, etc. Let the activity work its calming magic.
Suggestion Section
---
Thanks for hanging with me today! Shoot me an email at vanessa@riotnewmedia.com with your burning book club questions or find me on Twitter and the gram @buenosdiazsd. Sign up for the Audiobooks newsletter, get it on the Read Harder podcast, and watch me booktube every Friday too.
Stay bad & bookish, my friends.
Vanessa
More Resources: 
– Our Book Group In A Box guide
– List your group on the Book Group Resources page