Happy Pride, y'all! I live in a place where we don't actually have Pride in June cause it's too damn hot, but I have been enjoying all the rainbows and book recommendations on the socials.
---
Sponsored by The Boy Next Story and PiqueBeyond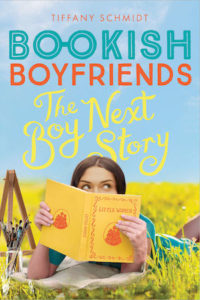 The YA series where classic literature comes to life is back with a story inspired by Little Women! Fourteen-year-old Rory Campbell knows there's no one better than the boy next door. She's been in love with her neighbor Tobias since their first sandbox kiss. But Tobias is in love with her sister, Merrilee, who is dating one of Tobias' best friends. When Rory is assigned to read Little Women for extra credit, she discovers more than she expected—both about herself and Toby. Maybe she wasn't in love with the boy next door. . . but the boy next story.
---
News and Useful Links
Adriana Herrera was one of the people featured in this article about the lagging nature of featuring marginalized voices in publishing, particularly discussing print romance.
#RomBkLove was absolutely amazing! It was so wonderful to be able to participate, and hoo doggy, the recommendations.
Did you hear? Even though Love's Sweet Arrow didn't meet their Kickstarter goal, they've set a date to open, and it's soon! If you're in the Chicagoland area, definitely drop in when they open.
Nisha Sharma and Sonali Dev talked about arranged marriage in romance novels with Bustle. This was interesting to read as I am in the middle of Ayesha At Last, which heavily features that kind of arrangement.
And here's your reminder that Always Be My Maybe is now available to watch on Netflix (it's so freaking delightful) and Pride and Prejudice: Atlanta is available to watch if you have Lifetime.
Deals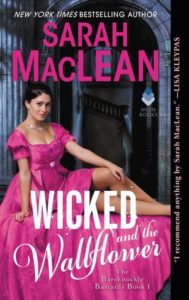 Have you read Wicked and the Wallflower yet? As Brazen and the Beast is set to come out at the end of next month, it's a great time to pick it up—especially since it's 1.99 right now. It's the first in the Bareknuckle Bastards series and features a grumpy crimelord and the ambitious lockpick he falls in love with.
Do you like psychological thrillers? Selena Montgomery's Never Tell is a romantic suspense featuring a criminal psychologist on the hunt for a serial killer and the journalist helping her prove it. It's 2.99 right now.
Recs!
I've read a disproportionate number of books focused around tattoo artists recently, which made me want to do a little retrospective of the ones I've enjoyed over the years. I haven't read a lot, but the ones I have read I've enjoyed. I don't know if it's because this is an artistic group that I am less familiar with, or just because tattooing is amazing. Maybe a bit of both.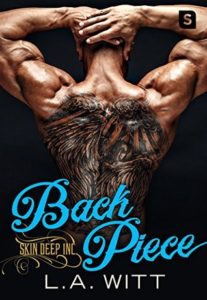 Back Piece
LA Witt
This was probably the first book of any kind featuring a tattoo artist that I had ever read. I already had a tattoo, so I wasn't completely unfamiliar with the process…in fact, it made me able to empathize with Daniel, the young sailor who is interested in getting the titular back piece from Colin, who is his own kind of quiet. These two young men are both flawed, in different ways, and have their own reasons for keeping secrets and keeping to themselves. It doesn't help that one is in the military, even with the repeal of DADT. But it's written with LA Witt's signature heart-wrenching style, and the art is definitely its own character as the story progresses. This is the first in a series of books about Skin Deep, the tattoo parlor near a military base, so once you get through this one, you can dive into Pounding Skin and Cover Up.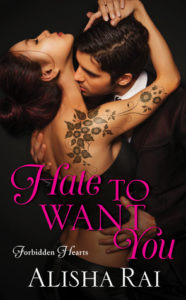 Hate to Want You
Alisha Rai
This is…a very different kind of book. If you've been reading Kissing Books for a while, you might remember my squeals about this book. It's the perfect kind of angsty, longing-filled story about two lovers who broke up but still got together once a year to…uh. Bang it out, shall we say. But when Livvy shows up back in their hometown, where Nicholas still lives and runs the family business—the family business his family underhandedly acquired from her family—Nicholas wants answers. And maybe more, since they both still have unresolved love-related issues with each other. It's way better than I'm describing, I swear. And since I'm including it here, you can bet your ass there's some sexy tattoo action. (While the second in the series,Wrong to Need You, doesn't feature sexy tattoo action, Livvy's boss/friend Gabe is the lead in Hurts to Love You, and there is a very small amount of talk about tattoos. Mostly his.)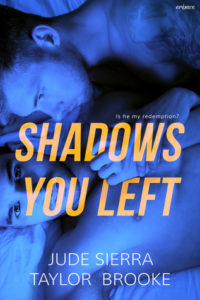 Shadows You Left
Jude Sierra and Taylor Brooke
This is a recent release, and it was an amazing angsty frustration-fest, just what I needed after a long line of (also amazing) romcoms. It's funny, I had just been talking to someone about how I loved romcoms, but also loved that heartbreaking, angsty kind of romance that made you want to hug people while simultaneously punching them in the face until they got their shit together. And then lo and behold, Erik and River fall into my lap, with their dragons and bad life choices and intense, intense love for each other. Both of these boys have to find themselves as much as they find each other, and on the way, they get some hard life truths. At least they have amazing friends to help them get there.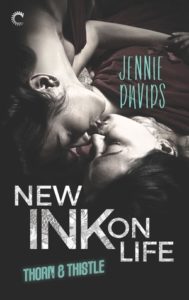 New Ink On Life
Jennie Davids
This is Jennie Davids' debut novel, and it does not disappoint at all. Her heroines, MJ and Cassie, are at different stages of their lives as tattoo artists. MJ is a veteran who runs her own shop—an all-female roster catering primarily to women and nonbinary clients—and Cassie is an apprentice looking to complete her training. Having studied under MJ's former mentor, Cassie wants to finish the job with the next best thing, now that she's gone. MJ doesn't really trust new blood easily, having been severely betrayed by her former partner, but she's willing to take Cassie on. Doesn't mean she has to like her.
I am curious about other books featuring tattoo artists and the people they tattoo…and love, eventually. What have you read and enjoyed?
As usual, catch me on Twitter @jessisreading or Instagram @jess_is_reading, or send me an email at jessica@riotnewmedia.com if you've got feedback, bookrecs, or just want to say hi!