Hi Kid Lit Friends!
I hope you had a wonderful holiday weekend and are enjoying the end of May! We've been getting warmer weather in New York City, and the other day my younger daughter and I spent a beautiful afternoon people-watching in Central Park. (It was very interesting!)
---
Sponsored by our $100 Amazon gift card giveaway! Enter here and win $100 to spend on YA lit!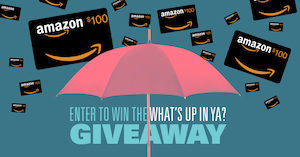 We're giving away a $100 gift card to Amazon to support our What's Up in YA newsletter! Enter here for the chance to win $100 to spend on young adult literature, and get the best YA book recs, news, and more in your inbox.
---
But before I get to the new releases, check out this new cover for Leading the Way, written by Senator Janet Howell and author Theresa Howell. Senator Howell has been a Virginia state senator since 1992 and is the longest-serving female Virginia legislator. Credited with major legal reforms, she was also the first woman to serve on the powerful Senate Finance Committee and the first and only woman so far to be appointed as a senate budget conferee. Theresa Howell is the coauthor, with F. Isabel Campoy, of the award-winning book Maybe Something Beautiful, illustrated by Rafael López. She is also the author of the picture book series Scout Moore: Junior Ranger. She lives in Colorado with her two daughters and her husband, Brian. This book is illustrated by Kylie Akia, a digital illustrator and painter, and Alexandra Bye, who creates illustrations in various media for a range of outlets, including magazines and children's publications.
Leading the Way is about some of the most influential leaders in America. It highlights the struggles and accomplishments of more than fifty of the most influential leaders in American political history —leaders who have stood up, blazed trails, and led the way.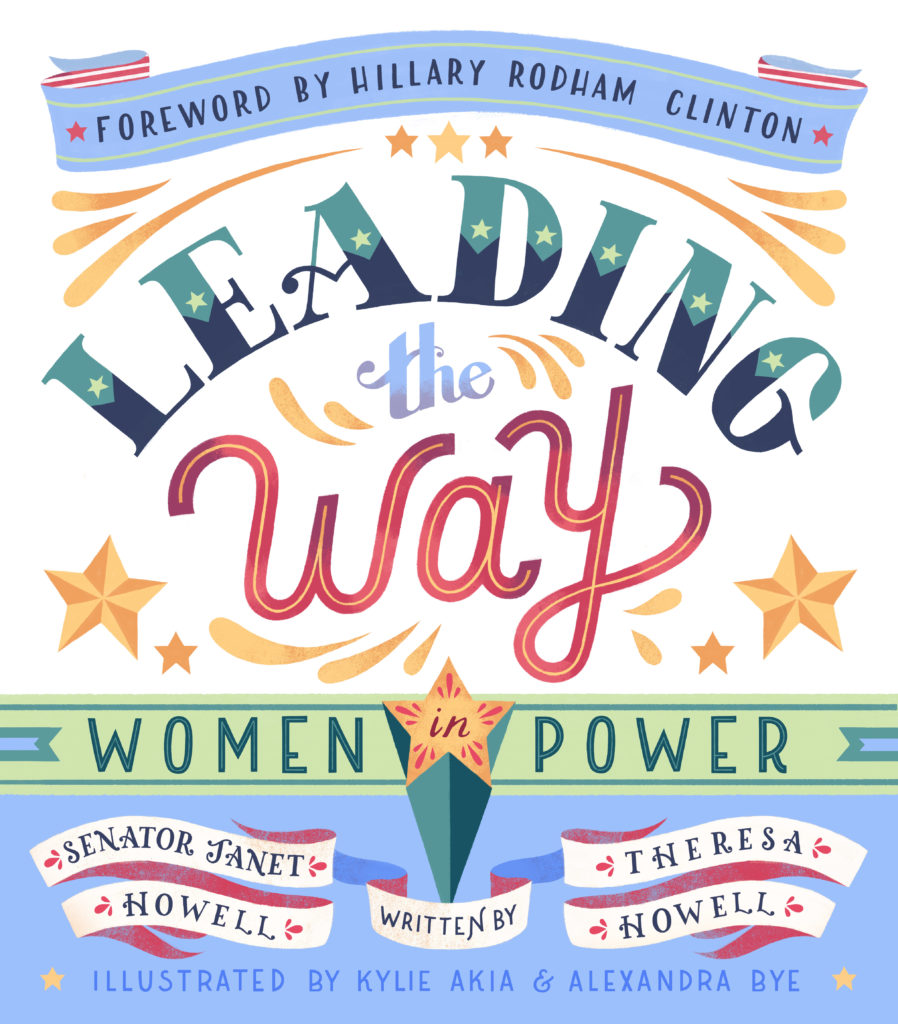 Look for Leading the Way on October 8, 2019, published by Candlewick Press.
And now… onto new releases! One of my favorite middle grade books of the year is coming out today! I've been talking about Other Words For Home by Jasmine Warga for months now, and I'm so excited this book-in-verse story about a young Syrian girl who leaves her homeland to stay in Cincinnati with relatives. Check it out!
As always, if I've had the chance to read one of these books and loved it, I marked it with a 
. Please note that all descriptions come from the publisher.
Picture Book New Releases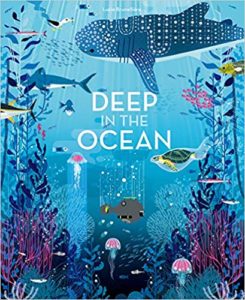 Deep in the Ocean (board book) by Lucie Brunelliere
A scientific team has boarded the submarine Oceanos to explore the ocean's depths. Suddenly, it gets caught in a violent storm, causing it to drift thousands of miles off-course. From the glittering surface of the sea to the darkness of the abyss, Deep in the Ocean takes readers on a bewitching journey through fascinating waters—some warm, colorful, and crowded with sea creatures, others mysterious and turbulent. Six colors of ink (including neon pink and metallic silver) are used throughout, and a free downloadable soundtrack allows readers to feel even more fully immersed in this beautiful underwater world.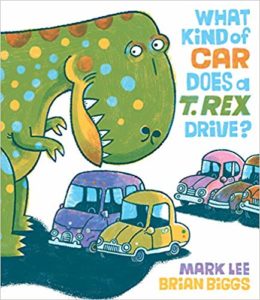 What Kind of Car Does a T. Rex Drive? by Mark Lee and Brian Biggs
When a stegosaurus, a pterodactyl, and a triceratops all show up at Uncle Otto's car lot, he doesn't have a clue how to help them. After all, he's never sold a car to a dinosaur before. Luckily, Ava and Mickey–two kids with a lot of dino knowledge–are there to help pair each customer with the perfect vehicle. But here comes the T. Rex, and he wants to buy a car too! And he's surprisingly hard to please… So what kind of car does a T. Rex drive? A microcar? A convertible? A minivan? You'll just have to read to find out!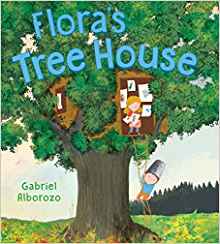 Flora's Tree House by Gabriel Alborozo
Siblings Flora and Will couldn't be more different. Flora brings epic fantasies to life in drawings and paintings, which she then hangs in her tree house. Will's adventures live in his mind as he leaps from trees and swings twigs like they're swords. Will has never been in Flora's tree house, but one day, his curiosity gets the better of him―what exactly is his sister doing up in there?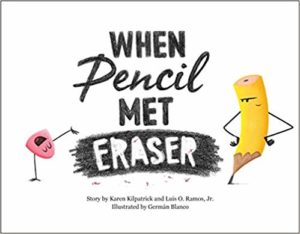 When Pencil Met Eraser by Karen Kilpatrick and Luis O. Ramo, Jr., illustrated by German Blanco
When Pencil draws on the pages of this book, Eraser erases parts of Pencil's work, and the book itself becomes a canvas for their different takes on creativity―until the two discover their artwork is even better when they work together.
Chapter Book New Release
 Two Dogs in a Trench Coat Go On A Class Trip by Julie Falatko, illustrated by Colin Jack
Sassy and Waldo are back! When Ms. Twohey announces that her class is going on a trip to the History Museum, Stewart is worried he's in for another long day of facts and learning. But nothing can be boring when you have two dogs in a trench coat along with you. Just hope they don't get too close to those huge dinosaur bones!
Middle Grade New Releases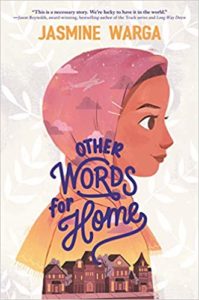 Other Words for Home by Jasmine Warga
Jude never thought she'd be leaving her beloved older brother and father behind, all the way across the ocean in Syria. But when things in her hometown start becoming volatile, Jude and her mother are sent to live in Cincinnati with relatives. At first, everything in America seems too fast and too loud. The American movies that Jude has always loved haven't quite prepared her for starting school in the US—and her new label of "Middle Eastern," an identity she's never known before.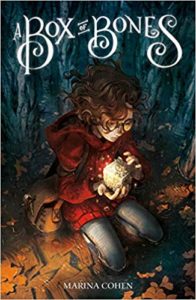 A Box of Bones by Marina Cohen
Twelve-year-old Kallie despises nonsense. She believes there's a rational explanation for everything, despite the good-natured prodding of her Grandpa Jess, who takes her to frivolous wastes of time like their town's local Festival of Fools. There, Kallie meets a faceless man (must be some kind of mask) who gives her a strange wooden puzzle box (must be some kind of gimmick). Intrigued despite herself, Kallie sets to work on unlocking its secrets and…lets something out. From here Kallie's life begins to entangle with another world, a world where Liah, a young bone carver, journeys with her master to sell wares to a wicked Queen.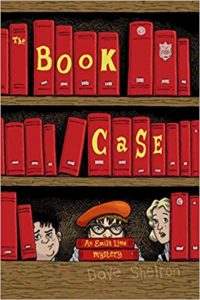 The Book Case by Dave Shelton
Daphne is off to an exclusive girls' boarding school, where she'll be given a brand-new start after her expulsion. But St. Rita's school for girls is not your ordinary school. And these are certainly not ordinary girls. As it turns out, nothing is quite what you'd expect at St. Rita's. But then she meets Emily Lime, a crime-solving genius, who's looking for a new library assistant. And the book smart Daphne is just the girl for the job. Mystery and intrigue are about to strike St. Rita's and Emily Lime is going to need all the help she can get.
Secrets of a Fangirl by Erin Dionne
Sarah Anne loves lacrosse, and the MK Nightshade series that everyone was obsessed over in grade school. The problem is that she's still obsessed, which is way too nerdy for a popular kid like her. So she hides her geekiness with a set of rules meant to keep her geek and jock selves separate. Except when she's offered a spot in a Nightshade fandom contest, where the winner gets to see the new movie premiere in LA. No one seems to think Sarah Anne can win, since she's up against a pair of guys in high school–but the more she's called a fake fan, the more determined she is to wipe the floor with her competition. As long as none of her friends or anyone at school knows what she's doing.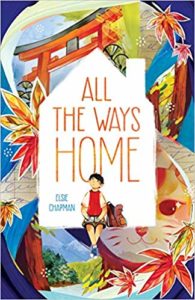 All the Ways Home by Elsie Chapman
After losing his mom in a fatal car crash, Kaede Hirano–now living with a grandfather who is more stranger than family–developed anger issues and spent his last year of middle school acting out. Best-friendless and critically in danger repeating the seventh grade, Kaede is given a summer assignment: write an essay about what home means to him, which will be even tougher now that he's on his way to Japan to reconnect with his estranged father and older half-brother. Still, if there's a chance Kaede can finally build a new family from an old one, he's willing to try. But building new relationships isn't as easy as destroying his old ones, and one last desperate act will change the way Kaede sees everyone–including himself.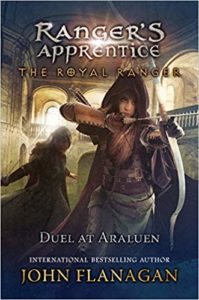 Ranger's Apprentice: The Royal Ranger by John Flanagan
King Duncan and Princess Cassandra are trapped in the south tower of Castle Araluen and under near-constant attack from the Red Fox Clan. Sir Horace and Ranger Commandant Gilan are holed up in an old hill fort, surrounded by the enemy. And Ranger's apprentice Maddie is the only one who can save them all. With the help of Hal, Thorn, and the rest of the Heron brotherband, Maddie will have to break her father and his men out of the hill fort, but will they reach Castle Araluen in time?
Nonfiction New Releases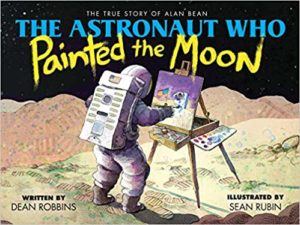 The Astronaut Who Painted the Moon by Dean Robbins, illustrated by Sean Rubin (picture book)
As a boy, Alan wanted to fly planes. As a young navy pilot, Alan wished he could paint the view from the cockpit. So he took an art class to learn patterns and forms. But no class could prepare him for the beauty of the lunar surface some 240,000 miles from Earth. In 1969, Alan became the fourth man and first artist on the moon. He took dozens of pictures, but none compared to what he saw through his artistic eyes. When he returned to Earth, he began to paint what he saw. Alan's paintings allowed humanity to experience what it truly felt like to walk on the moon.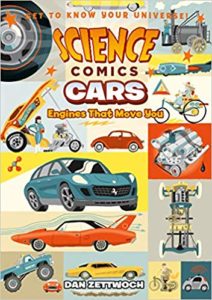 Science Comics: Cars by Dan Zettwoch (graphic novel)
In Dan Zettwoch's Science Comics: Cars, you'll learn where cars came from and how they work. When you pop the hood, what are you looking at? How does gasoline―or electric batteries, or even steam―make a car move? Rev up your motor and take look at the combustible history of the automobile and its explosive effects on our modern lives.
I would love to know what you are reading this week! Find me on Twitter at @KarinaYanGlaser, on Instagram at @KarinaIsReadingAndWriting, or email me at karina@bookriot.com.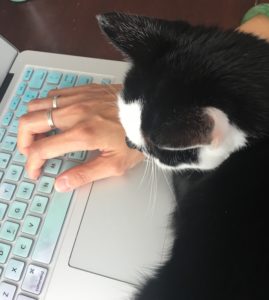 *If this e-mail was forwarded to you, follow this link to subscribe to "The Kids Are All Right" newsletter and other fabulous Book Riot newsletters for your own customized e-mail delivery. Thank you!*