Welcome to In The Club, a newsletter of resources to keep your book group well-met, well-read, and well-fed.
Hola book lovers! It's the last newsletter of May! The rain is finally clearing up here in San Diego, just in time for my trip to Portland this coming weekend. I can't tell you how excited I am to gawk at trees and eat tasty things! Now, to convince my mama that she should accompany me to Powell's and not judge me for what happens therein…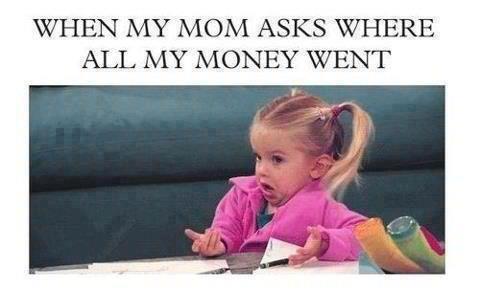 But for now: to the club!
---
This newsletter is sponsored by The Plus One from HarperCollins 360.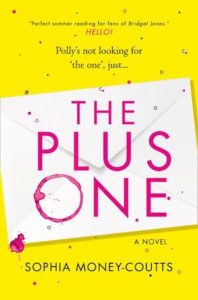 Polly Spencer is single and turning thirty, but seriously, she's fine. Even if she's still stuck at Posh! magazine writing about royal babies and the chances of finding a plus one to her best friend's summer wedding are looking worryingly slim. But it's a new year, and Polly's determined that over the next 365 days she'll remember to shave her legs, drink less wine, and get her s**t together. Her latest piece is on the infamous Jasper, Marquess of Milton, undoubtedly neither a plus one nor 'the one.' She's heard the stories—there's no way she'll succumb to his charms…
---
Question for the Club
Last call! May's club query is:
Don't forget, we'll have a new club query next week!
On A Funny Wavelength – Who here listened to last week's Get Booked? *pretends to see your hands raised* Awesome! You may have noticed that one reader's request ties in very nicely with our current QFTC: funny books for book club!
Book Club Bonus: I'll share some of the responses to Question for the Club in next week's newsletter, but Jenn and Amanda's picks for this question got me thinking even more about funny book club books. I wonder how many people, myself included, would immediately have gone for a humor book for this recommendation as opposed to just a book that's funny. How limiting, right?
On that note: if you're looking to add more humor to your own book club selections, remember that you don't have to pick up Jenny Lawson or David Sedaris. Take Auntie Poldi and the Sicilian Lions for example, one of my favorite cozies from the last few years. It is ultimately a mystery, but Auntie Poldi is like a drunk and Polish Sophia Petrillo and her whole character arc would be great for a convo on sex positivity and ageism. It's also happens to be funny as f…ocaccia.
Comics Curious – While more and more people seem to be getting into comics, plenty of us (and I'm throwing shade at myself here) don't read enough of them. I've encouraged you all to read more comics in the past, but maybe you don't know where to get started. This piece is a great guideline for getting your comics journey underway.
Book Club Bonus: I recommend the graphic novel series La Borinqueña for book club: it's by a Latin American creator and features an Afro-Latina superhero! Do a little research and discuss the ways in which the comic draws from Taino myth and addresses the economic and environmental challenges facing Puerto Rico.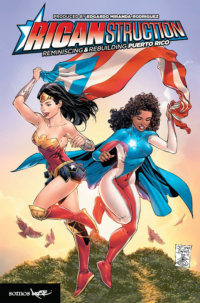 You know I love me a little do-gooding with my book club, si? For bonus points, read the sister comic Ricanstruction: Reminiscing & Rebuiliding Puerto Rico. It's an anthology that teams up La Borinqueña with popular comics characters such as Batman and Wonder Woman! Its hefty list of contributors includes Rosario Dawson, Gabby Rivera, and Greg Pak, but the best part? Proceeds from Ricanstruction go towards relief and recovery efforts aimed at rebuilding the island.
Related: I was pretty stoked to see that Mooncakes artist Wendy Xu signed a six-figure deal for three forthcoming graphic novels with Harper Collins Children's Books. Okay Wendy, get it! More diverse comics for us to read.
Suggestion Section
Wine Enthusiast shares tips on How to Pick Wine for a Book Club
A New Jersey middle school book club recently read Trevor Noah's Born A Crime and has a pretty sweet message for the Daily Show host.
---
Thanks for hanging with me today! Shoot me an email at vanessa@riotnewmedia.com with your burning book club questions or find me on Twitter and the gram @buenosdiazsd. Sign up for the Audiobooks newsletter, get it on the Read Harder podcast, and watch me booktube every Friday too.
Stay bad & bookish, my friends.
Vanessa
More Resources:
– Our Book Group In A Box guide
– List your group on the Book Group Resources page