Hi mystery fans!
---
Sponsored by Living Lies by Natalie Walters and Revell Books, a Division of Baker Publishing Group.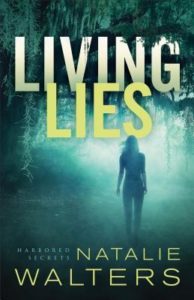 In the little town of Walton, Georgia, everybody knows your name—but no one knows your secret. At least that's what Lane Kent is counting on when she returns to her hometown with her five-year-old son. Dangerously depressed after the death of her husband, Lane is looking for hope. What she finds instead is a dead body. Lane must work with Walton's newest deputy, Charlie Lynch, to uncover the truth behind the murder. But when that truth hits too close to home, she'll have to decide if saving the life of another is worth the cost of revealing her darkest secret.
---
Around The Internet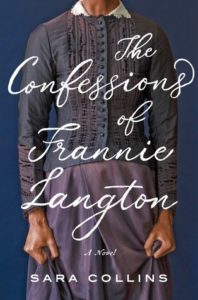 Ten Questions for Sara Collins
10 Must-Visit Spots for Mystery Lovers
"Brooklyn Where You At?!" Lyric Video from Tiffany D. Jackson's Let Me Hear A Rhyme
The Changeling Folktale Gets A Modern Reimagining In The Creepy Psychological Thriller 'Little Darlings'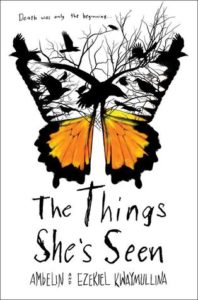 The Things She's Seen by Ambelin Kwaymullina and Ezekiel Kwaymullina book trailer
Crime Writers of Color has a website!
Maine bookstore dedicated to murder mysteries worth investigating
Miss Fisher's Modern Murder Mysteries Continues a Tradition of Feminist Murder Mystery
True Crime
A serial killer at the border – and the women who stood up to him
'Jack Reacher' Author Lee Child to Develop True-Crime Series
Anna Sorokin, Faux Heiress And Subject Of Shonda Rhimes' Netflix Series, Claims She's "Not Sorry" For Her Actions
'To Live and Die in LA' shows how much Google knows about you
True Crime: When Killers Turn on Their Own Family
Kindle Deals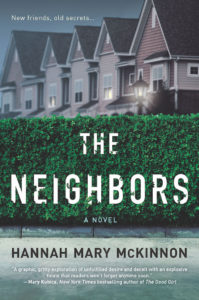 The Neighbors by Hannah Mary McKinnon is $4.99 (Domestic thriller filled with secrets on my TBR)
The Suspect by Fiona Barton is $2.99 (Missing person mystery–Full review)
A Bit Of My Week In Reading
I just finished: The Smiling Man by Joseph Knox (For fans of dark British procedurals that walk the moral line.); Wherever She Goes by Kelley Armstrong (A thriller that made the "hot mess" lead not a jerk-face nor self-destructive, in a refreshing way.)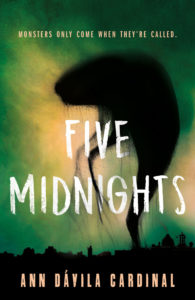 I plan to spend the entire weekend floating and reading: Five Midnights by Ann Dávila Cardinal (Mystery/horror set in Puerto Rico–sí, please!);  Grab a Snake by the Tail by Leonardo Padura (Detective series set in Cuba, double sí, please!); Lady in the Lake by Laura Lippman (I really enjoyed Sunburn and am going into this one knowing nothing about it–excited!)
Browse all the books recommended in Unusual Suspects previous newsletters on this shelf. And here's an Unusual Suspects Pinterest board.
Until next time, keep investigating! And in the meantime, come talk books with me on Twitter, Instagram, and Litsy–you can find me under Jamie Canavés.
If a mystery fan forwarded this newsletter to you and you'd like your very own you can sign up here.