Hola Audiophiles!
The Audiobooks newsletter is sponsored by the audiobook edition of Birthday by Meredith Russo.
From the award-winning author Meredith Russo, comes a heart-wrenching and universal story of identity, first love, and fate. Eric and Morgan have been best friends since day one. They share nearly everything together, even their birthdays, but Morgan hasn't been able to tell Eric his biggest secret. He knows that he's supposed to be a girl. Six years of birthdays reveal Eric and Morgan's destiny as they come together, drift apart, fall in love, and discover who they're meant to be—and if they're meant to be together. The audiobook of Birthday is read by Dana Aliya Levinson.
---
So… I was under the impression that summer was on its way. I'd started to put away the sweaters and dusted off the tank tops! But rain (and snow, for some of you!) are the unemployed houseguest lazing on our couch, eating all our food, bumming off our WIFI and stealing our Netflix passwords. When… are they going… to LEAVE!?
In the meantime in-between-time, we have audio things to talk about: a book that's a feast for the stomach and the ears, a Meryl Streep gift to our earholes, robot love, and more.
Ready? Let's audio.
---
Latest Listens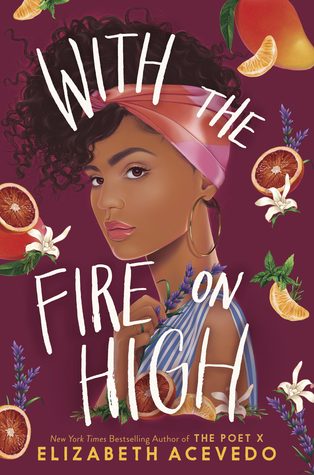 Santa Madre, as my mother would say: long live Elizabeth Acevedo! With the Fire on High was even better than all of my lofty expectations, a sheer work of audio delight narrated by Ms. Acevedo herself.
It's the story of Emoni Santiago, whose name I have been butchering, argh! It's em-AH-nee, not EH-mo-nee like I've been saying. Mea culpa! Emoni is a teen mother working hard to raise her young daughter and take care of the abuela who raised her. She possesses some serious skills in the kitchen and dreams of being a chef, dreams that seem a little less silly when she learns that her high school will offer an elective course in culinary arts. The class challenges her, makes her uncomfortable, makes her doubt her potential and worthiness. It also forces her to examine her future, her parenting, her relationships. It forces her – allows her – to want and to dream more freely.
The Spanish phrases, the recipes, the Puerto Rican pride: I soaked up every last word of this audiobook. I cannot wait to attempt that lemon verbena tembleque, an Emonified twist on a classic Puerto Rican coconut custard. Another recipe calls for a cook time that is precisely three Cardi B tracks long and I LIVE. The best part though? Having a young Afro-Latina queen to root for. There is pride in her story, never pity or condescension, and a beautiful vulnerability that I will not soon forget.
Listens on Deck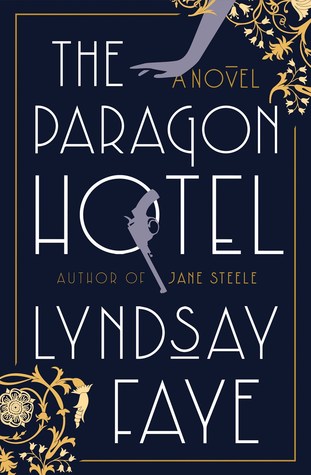 Remember a long time ago when I said I was going to listen to The Paragon Hotel by Lyndsay Faye? Yeah…. that didn't happen. I am finally getting around to this historical mystery by the author of my beloved Jane Steele. The pitch: it's 1921 in the thick of Prohibition and Alice "Nobody" James is on a train ride from Harlem to Portland. She has a nasty bulletwound in her side and may or may not be fleeing the city after an illicit drug & liquor deal goes horribly wrong.
Narrator January LaVoy is quickly becoming one of my favorites, winner of the Publishers Weekly 2013 Audiobook Narrator of the Year Award. She's read for everyone from James Patterson to Libba Bray, lending a smooth, buttery tone to each of her performances. I've even enjoyed all of her accent work and you know that's a big deal coming from me.
From the Internets
From the Penguin Random House Audio blog: a round-up of staff picks for excellent summer listening.
In more news from PRH, a brand new audiobook version of Charlotte's Web will be narrated by Meryl Streep and an ensemble cast of over 20 veteran narrators. Out in October 2019, this new edition is the first recording in 50 year since E.B. White's original performance.
Acclaimed romance writer Alyssa Cole is known and loved for her Reluctant Royals series – and deservedly so! Her next release will be an Audible Original, a romcom about robot love. Get yours, C-3P0!
Over at the Riot
The Riot be slackin' on the Audiobook content this week! And if you're thinking, "Hey girl, maybe you should write some that yourself!," don't worry. I've spoken to myself about it and Self agrees.
---
That's all I got today! Shoot me an email at vanessa@riotnewmedia.com with audiobook feedback & questions or find me on Twitter and the gram @buenosdiazsd. Sign up for the In The Club newsletter, peep the Read Harder podcast, and watch me booktube every Friday too!
Stay bad & bookish, my friends.
Vanessa