This edition of Today in Books is sponsored by Alfred A. Knopf, publisher of Exhalation by Ted Chiang.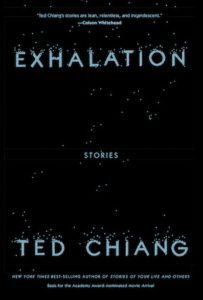 ---
Stan Lee's Former Manager Charged With Elder Abuse
Keya Morgan, a former manager of Stan Lee's, has been charged with 5 counts of elder abuse "including felony allegations of theft, embezzlement, forgery or fraud against an elder adult, and false imprisonment of an elder adult." Back in June, Lee's daughter and lawyer had filed a restraining order against Morgan.
Where'd You Go Bernadette Trailer
The trailer for the adaptation of Maria Semple's novel–starring Cate Blanchett, Kristen Wiig, Judy Greer, Zoe Chao, and Laurence Fishburne–is here! Not sure if we haven't been hearing a lot about this one because it's getting lost in *gestures wildly at all the world fires* or it's not getting the promotional push? Either way, great book and cast so I'm looking forward to its August 16th theatrical release.
Libro.fm Launches Kids, YA, and Kiss Club
Libro.fm–like Audible but you're purchasing your audiobooks through independent bookstores you designate–has three new book clubs. Kids Book Club (starting June 1st with 10 kids audiobooks each month $10 or less each), YA Book Club (starting June 1st with 10 YA audiobooks each month $10 or less each), and Kiss Club (Featured monthly romance audiobooks for $3.99). Learn more here.