This edition of Today in Books is sponsored by How It Feels to Float by Helena Fox.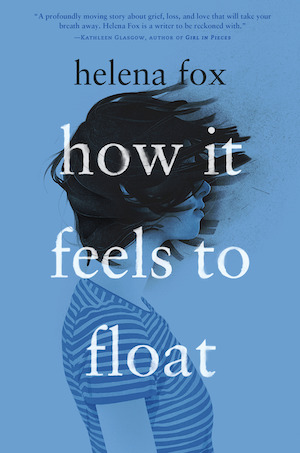 ---
Highlights from a "Tolkien" Chat
Tolkien superfan Stephen Colbert moderated a discussion at the Montclair Film Festival featuring Nicholas Hoult and Lily Collins, stars of the upcoming biopic of The Hobbit author J.R.R. Tolkien. Director Dome Karukoski was also on hand, and you can check out highlights from the event at Parade.
Ride for Reading Builds Children's Home Libraries
Cincinnati school kids are starting summer break in the next couple weeks, and over 400 of them will do so with a new to-be-read pile thanks to Ride for Reading Cincinnati. Volunteers for that chapter of the national organization just loaded their delivery bikes for the seventh time, hauling thousands of donated books to elementary students who got to select up to ten titles to take home.
Say "Ahh" and Get a Free Book
More feel-good news! Did you know about Reach Out and Read? It partners with pediatrician offices to provide free children's books to kids under five who come in for their annual check-up. Half of the 4.7 million kids who benefit are from low-income families, and the program (founded by two pediatricians) gives new parents the tools to make read-aloud time happen.