This edition of Today in Books is sponsored by the audiobook edition of The Guest Book by Sarah Blake.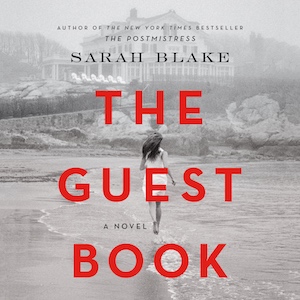 ---
Barack Obama's Memoir Release Date?
While many were expecting Former President Barack Obama's post-White House memoir to release this year it is now being speculated that we'll be waiting until 2020. Ya know the year of the next U.S. presidential election–which I'm assuming is a coincidence because he just hasn't finished writing it yet. I mean he is having to follow in Michelle Obama's writing footsteps, that's a lot of pressure.
Watchmen Teaser!
If you've been anticipating HBO's series adaptation of Dave Gibbons' Watchmen we finally have a teaser. An intense teaser! Starring Regina King, Jeremy Irons, Don Johnson, and Jean Smart, it'll premiere this fall.
And Another A Christmas Carol
The BBC's three-part series adaptation of Charles Dickens' A Christmas Carol will air on FX in December. Starring Guy Pearce as Ebenezer Scrooge, produced by Ridley Scott, Tom Hardy, and FX Productions, and written by Peaky Blinders creator Steven Knight the production "will respectfully present what we believe to be a timely interpretation of a timeless story."