Hello and happy Friday nonfiction friends! I am so excited that we finally got some book reviews of The Mueller Report, and they are amazing.
---
Sponsored by Scribd
In 1978, Harper Lee's fame had reached a fever pitch following the remarkable success of her debut novel, To Kill a Mockingbird, but she had written little of consequence in the nearly two decades since. She was searching for her next book when the perfect story landed in her lap. A call from back home in Alabama lit the match: A reverend — described as "six-feet-four-inches of majesty and dread" — allegedly murdered five of his family members, without detection. Each time, he got rich off their life insurance policies but reaped no consequences. Vanity Fair's special correspondent, Mark Seal, retraces the legendary novelist's return home to Alabama to chase down a true crime mystery for the ages in THE DEVIL AND HARPER LEE.
---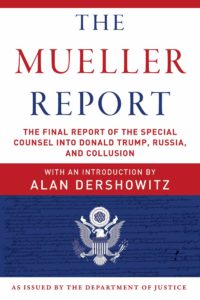 Slate book critic Laura Miller compares the report to Game of Thrones, in the sense that "palace intrigues make for addictive storytelling." She goes on to say "reading the report as a work of literature makes clear that the narrator of the document, whoever that may be, relishes a little bit of that now and then." Washington Post critic Carlos Lozada argues the book is too long and a little flat, but also "the best book by far on the workings of the Trump presidency," showing a "mix of incompetence, disorganization, and self-interest."
So good, so good. I want to read the report now. But before then, we've got some nonfiction news from the week. Let's dive it!
Barack and Michelle Obama's slate of Netflix shows have been announced! Higher Ground, the former First Couple's production company, will "create content that embodies the core values of celebrating the human spirit." Planned products include a biopic about Richard Williams (father of Venus and Serena Williams), a documentary about an Ohio factory, a biopic adaptation of Frederick Douglass, a nonfiction series based on The Fifth Risk, and more. Click through and read the article, the entire slate is amazing!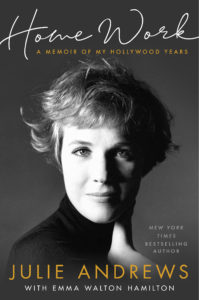 Julie Andrews is writing a second memoir! The book will focus on her time in Hollywood, following up on her 2008 memoir about her childhood. Home Work: A Memoir of My Hollywood Years will start right as she's preparing to film Mary Poppins and be out on October 15. Another fun fact – she wrote the book with her daughter, Emma Walton Hamilton.
There's a trailer for the Toni Morrison documentary! It has a ton of great quotes, which Jezebel helpfully pulled out in this article. Check out this one: "Navigating a white, male world wasn't threatening. It wasn't even interesting. I was more interesting than they were, and I wasn't afraid to show it." 🔥
Let's get inside the National Spelling Bee! New York Magazine interviewed Shalini Shankar, author of Beeline: What Spelling Bees Reveal About Generation Z's New Path to Success. She talks about how she came to this topic, the impact of immigration on the Bee, and how the Bee has changed over time to get more competitive.
Well, that's a good collection of articles (if I do say so myself)! You can find me on Twitter @kimthedork, on email at kim@riotnewmedia.com, and co-hosting the For Real podcast here at Book Riot. Happy reading! – Kim