Hello, my little page turners! I am having a great week. After struggling for several months, I am finally back in my reading groove! IT'S THE BEST. I feel like my old boney self again! I've read a bunch of great books that I can't wait to tell you about on All the Books and here in the newsletter. Today, I have some fun book-related news for you, and SO MANY COVER REVEALS. I hope whatever you're doing, you have a great rest of your week, and remember to be kind to yourself and others.  – xoxo, Liberty
---
Sponsored by Rebel by Beverly Jenkins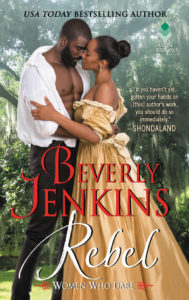 Valinda Lacey's mission in New Orleans is to help the newly emancipated community survive and flourish. But when thugs destroy the school she has set up and then target her, Valinda runs for her life—and straight into the arms of Captain Drake LeVeq. As an architect from an old New Orleans family, Drake has a personal interest in rebuilding the city. Raised by strong women, he recognizes Valinda's determination. And he can't stop admiring—or wanting—her. But when Valinda's father demands she return home to marry a man she doesn't love, her daring rebellion draws Drake in closer.
---
Trivia question time!  What author's first novel was called Property Of and came out in 1977? (Scroll to the bottom for the answer.)
Deals, Reals, and Squeals!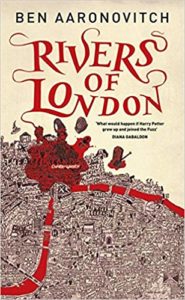 Simon Pegg and Nick Frost's Stolen Picture to adapt Ben Aaronovitch's Rivers of London.
Laura Linney is returning to Broadway with My Name is Lucy Barton.
Roxane Gay has been very busy. As I mentioned last week, she's starting a podcast with Dr. Tressie McMillan Cottom. She also announced Gay Magazine and a book club.
New Harry Potter LEGO series are on the way!
Rejoice! The third book in Holly Black's The Folk of the Air series, The Queen of Nothing, has a new release date – and it's sooner rather than later!
There's a musical being made of Sarah Silverman's memoir The Bedwetter.
The Baby-Sitters Club books will soon be on audio.
And Elizabeth Moss will narrate The Handmaid's Tale audio.
Netflix revealed the projects they're working on with the Obamas, including an adaptation of the recent Frederick Douglass biography that just won a Pulitzer.
The Spice Girls have joined the Mr. Men & Little Misses cast.
Stay Up with Hugo Best by Erin Somers will be a film.
Nicole Kidman will star in and produce Nine Perfect Strangers by Liane Moriarty for Hulu.
Jason Bateman and Netflix will be adapting The Impossible Fortress by Jason Rekulak.
Cover Reveals
The cover of Riot Baby by Tochi Onyebuchi has been shared! (Tor.com, January 21, 2020)
Here's the first look at Come Tumbling Down, the fifth book in Seanan McGuire's Wayward Children series. (Tor.com, January 7, 2020)
Here's the first look at Dark and Deepest Red, Anna-Marie McLemore's Red Shoes retelling. (Feiwel & Friends, January 14, 2020)
Here's the gorgeous cover of The Guinevere Deception by Kiersten White. (Delacorte Press, November 5)
This book sounds amazing: Here's the first look at Upright Women Wanted by Sarah Gailey. (Tor.com, February 4, 2020)
And Julie Andrews shared the title and cover of her second memoir. (Hachette Books, October 15)
And Daniel José Older revealed the cover of Shadowshaper Legacy, the third book in his Shadowshaper series. (Arthur A. Levine Books, January 7, 2020)
And last, but not least, the first look at the cover of Loki: Where Mischief Lies by Mackenzi Lee and Stephanie Hans.
Sneak Peeks
There's a Toni Morrison documentary!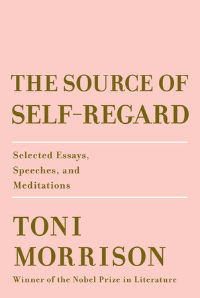 The trailer for S3 of The Handmaid's Tale is up.
And here's the first look at the new Lumberjanes written by Seanan McGuire.
Book Riot Recommends 
At Book Riot, I work on the New Books! email, the All the Books! podcast about new releases, and the Book Riot Insiders New Release Index. I am very fortunate to get to read a lot of upcoming titles, and learn about a lot of upcoming titles, and I'm delighted to share a couple with you each week so you can add them to your TBR! (It will now be books I loved on Mondays and books I'm excited to read on Thursdays. YAY, BOOKS!)
Excited to read: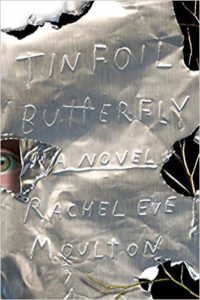 Tinfoil Butterfly: A Novel by Rachel Eve Moulton (MCD x FSG Originals, September 10)
Mention of this novel just came across my desk, and it's perfect timing, because I am in a horror phase like whoa. It's about a woman named Emma who ends up in a weird situation in the Badlands, while trying to outrun her past. She meets a young boy in a tinfoil mask named Earl, who asks her to help get rid of "George." I'm freaked out already!
What I'm reading this week.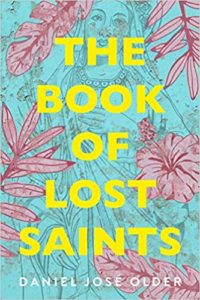 The Book of Lost Saints by Daniel José Older
The Madness Blooms by Mackenzi Lee
The Tachyon Web by Christopher Pike
Second Sight: A Novel by Aoife Clifford
And this is funny.
Anjelica Huston gives no fox.
Trivia answer: Alice Hoffman.
You made it to the bottom! High five. Thanks for reading! – xo, L