Hi Kid Lit friends!
Summer is coming, and parents everywhere are trying to figure out the "summer juggle." As my workload and deadlines have increased in the last few years, we've had to rely more on local day camps, and this year we're taking it a step further: my older daughter is attending a two-week orchestra sleepaway camp for the first time. (Yikes!) Of course, this new adventure has got me thinking about summer camps and the children's books set there. Here's a list of some fictional books set during summer camp – happy reading, and happy camping! *Please note that all book descriptions come from the publisher.*
---
Sponsored by Black Library, publishing arm of Games Workshop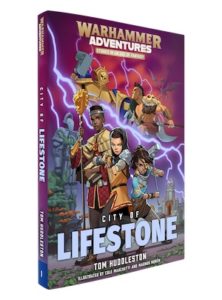 Raised as a slave in the Darkoath camps of Aqshy, Kiri dreams of a better life. Of a city of wonders, the place of her birth… Lifestone! She despairs of ever reaching it until a fateful day arrives when her barbarian captors are attacked by Sigmar's noblest warriors, the Stormcast Eternals.. City of Lifestone heralds the start of the new Warhammer Adventures range of books and greets middle school readers to the fantasy worlds of Warhammer Age of Sigmar. Featuring school-aged heroes overcoming impossible odds, the stories carve a new path into the Warhammer tabletop games- written to encourage reading and basic maths, younger fans of Warhammer enjoy the benefits of over 1,200 school clubs around the world.
---
Picture Books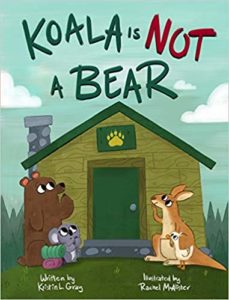 Koala is Not a Bear by Kristin L. Gray, illustrated by Rachel McAlister
It's Koala's first day at camp, and she thinks she's found her place in the Bear Cabin—until know-it-all Kangaroo comes along and tells Koala in no uncertain terms that she is not a bear. Koala points out all the ways in which she resembles her new friend, Grizzly, but Kangaroo just isn't buying it. As Koala tries to find her place, alert readers will recognize clues about where Koala belongs.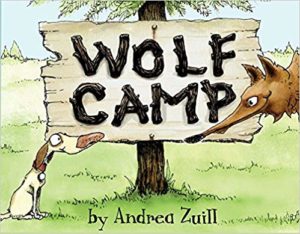 Wolf Camp by Andrea Zuill
Homer is a dog . . . but he also secretly fancies himself part wolf. So when an invitation to attend WOLF CAMP ("Where every dog can live as a wolf for a week") falls out of his kibble bag one morning, he's determined to go. After his people finally agree, Homer boards the bus bound for Wolf Camp, along with fellow campers Trixie and Rex. They're greeted on the other end by wolf counselors Fang and Grrr ("they seem nice"), and what follows is an array of wolf activities, including learning to howl, mark, and hunt. Of course, Homer's a little homesick at times, and the food isn't very good, but that just makes heading home all the sweeter.
Chapter Books
Bad Kitty Camp Daze by Nick Bruel
Kitty's life is really hard. Like really, REALLY hard. All she asks for is twenty-two hours a day to sleep and food to be delivered morning and night. But does she get it? No. And when Puppy and Baby get a little rambunctious during her naptime, Kitty gets bonked on the head and starts to believe she's . . . a dog. This new dynamic freaks out Puppy, so he's sent away to Uncle Murray's Camp for Stressed-Out Dogs to relax with other canine campers. But guess who sneaks along?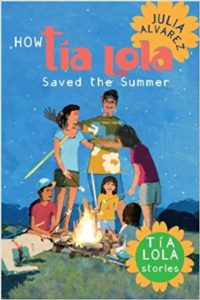 How Tia Lola Saved the Summer by Julia Alvarez
Miguel Guzman isn't exactly looking forward to the summer now that his mother has agreed to let the Sword family—a father, his three daughters, and their dog—live with them while they decide whether or not to move to Vermont. Little does Miguel know his aunt has something up her sleeve that just may make this the best summer ever. With her usual flair for creativity and fun, Tía Lola decides to start a summer camp for Miguel, his little sister, and the three Sword girls, complete with magical swords, nighttime treasure hunts, campfires, barbecues, and an end-of-summer surprise!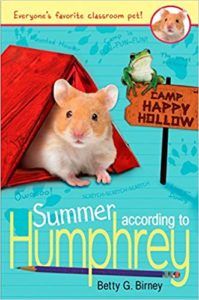 Summer According to Humphrey by Betty G. Birney
When Humphrey hears that school is ending, he panics. School ends? What's a classroom hamster to do if he's not in school? But as it turns out, there's something thrilling in store for Humphrey and Og the frog: going to Camp Happy Hollow with Ms. Mac and lots of the kids from Room 26! Camper Humphrey meets a friendly wild mouse, tracks down Og when he gets lost by the lake, and uses his wily charm to help kids adjust to cabin life and make new friends.
Lunch Lady and the Summer Camp Shakedown by Jarrett J. Krosoczka
Lunch Lady and the Breakfast Bunch kids are looking forward to a relaxing summer vacation with no funny business. What evils could befall them at summer camp? Of course, there is the legendary swamp monster. Stories say he haunts the camp at night. But that's just a legend. Or is it? Once again, Dee, Hector, and Terrence must help Lunch Lady prevail against a secret enemy!
Middle Grade Books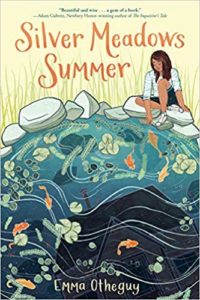 Silver Meadows Summer by Emma Otheguy
Eleven-year-old Carolina's summer–and life as she knows it–is upended when Papi loses his job, and she and her family must move from Puerto Rico to her Tía Cuca and Uncle Porter's house in upstate New York. Now Carolina must attend Silver Meadows camp, where her bossy older cousin Gabriela rules the social scene. Just as Carolina worries she'll have to spend the entire summer in Gabriela's shadow, she makes a friend of her own in Jennifer, a fellow artist. Carolina gets another welcome surprise when she stumbles upon a long-abandoned cottage in the woods near the campsite and immediately sees its potential as a creative haven for making art. There, with Jennifer, Carolina begins to reclaim the parts of the life she loved in Puerto Rico and forget about how her relationship with Mami has changed and how distant Papi has become.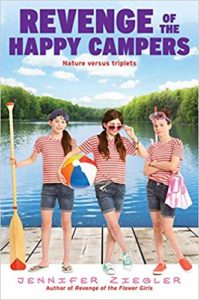 Revenge of the Happy Campers by Jennifer Ziegler
The Brewster triplets, Dawn, Darby, and Delaney, would usually be thrilled to spend a week with their beloved Aunt Jane. She's fun and fearless and fascinating, and she loves to hang out with them. But Aunt Jane is taking the girls somewhere they've never been before . . . camping! It's one disaster after another, whether they're sinking canoes in the lake at the run-down campground, being attacked by fire ants, or failing to pitch a tent that stays upright. Worst of all, they meet a group of boys who think that their oldest brother is going to be president one day – when clearly, that's Dawn's destiny. Before they know it, the Brewster triplets are caught up in the girls-versus-boys Great Camping Challenge . . . only some are more eager to win than others.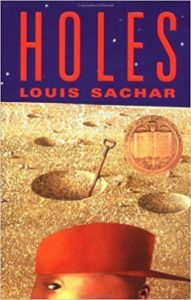 Holes by Louis Sachar
Stanley Yelnats's family has a history of bad luck, so he isn't too surprised when a miscarriage of justice sends him to a boys' juvenile detention center, Camp Green Lake. But there is no lake―it has been dry for over a hundred years―and it's hardly a camp: as punishment, the boys must each dig a hole a day, five feet deep, five feet across, in the hard earth of the dried-up lake bed. The warden claims that this pointless labor builds character, but that's a lie. Stanley must try to dig up the truth.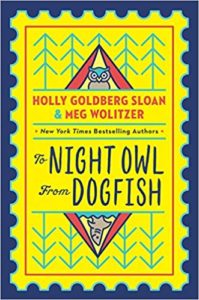 To Night Owl from Dogfish by Holly Goldberg Sloan and Meg Wolitzer
Avery Bloom, who's bookish, intense, and afraid of many things, particularly deep water, lives in New York City. Bett Devlin, who's fearless, outgoing, and loves all animals as well as the ocean, lives in California. What they have in common is that they are both twelve years old, and are both being raised by single, gay dads. When their dads fall in love, Bett and Avery are sent, against their will, to the same sleepaway camp. Their dads hope that they will find common ground and become friends–and possibly, one day, even sisters.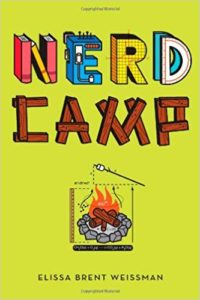 Nerd Camp by Elissa Brent Weissman
Ten-year-old Gabe has just been accepted to the Summer Center for Gifted Enrichment. That means he'll be spending six weeks at sleep-away camp writing poetry and perfecting logic proofs. S.C.G.E. has been a summer home to some legendary middle-school smarty-pants (and future Jeopardy! contestants), but it has a reputation for being, well, a Nerd Camp. S.C.G.E = Smart Camp for Geeks and Eggheads.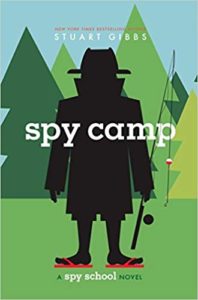 Spy Camp by Stuart Gibbs
Ben Ripley is a middle-schooler whose school is not exactly average—he's spent the last year training to be a top-level spy and dodging all sorts of associated danger. So now that summer's finally here, Ben's ready to have some fun and relax. Except that's not going to happen, because a spy-in-training's work is never done, and the threats from SPYDER, an enemy spy organization, are as unavoidable as the summer heat. Will Ben be able to keep his cover—and his cool?
Graphic Novels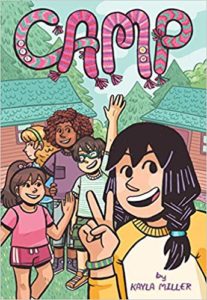 Camp by Kayla Miller
Olive is sure she'll have the best time at summer camp with her friend Willow – but while Olive makes quick friends with the other campers, Willow struggles to form connections and latches on to the only person she knows – Olive. It's s'more than Olive can handle! The stress of being Willow's living security blanket begins to wear on Olive and before long…the girls aren't just fighting, they may not even be friends by the time camp is over. Will the two be able to patch things up before the final lights out?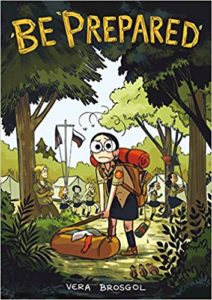 Be Prepared by Vera Brosgol
In Be Prepared, all Vera wants to do is fit in―but that's not easy for a Russian girl in the suburbs. Her friends live in fancy houses and their parents can afford to send them to the best summer camps. Vera's single mother can't afford that sort of luxury, but there's one summer camp in her price range―Russian summer camp. Vera is sure she's found the one place she can fit in, but camp is far from what she imagined. And nothing could prepare her for all the "cool girl" drama, endless Russian history lessons, and outhouses straight out of nightmares!
Around the web…
15 Of The Absolute Best Podcasts for Children's Books, via Book Riot
10 of the Best Books About Girls Who Code, via Book Riot
Now You See Me, Now You Don't, via Publisher's Weekly
I would love to know what you are reading this week! Find me on Twitter at @KarinaYanGlaser, on Instagram at @KarinaIsReadingAndWriting, or email me at karina@bookriot.com.
*If this e-mail was forwarded to you, follow this link to subscribe to "The Kids Are All Right" newsletter and other fabulous Book Riot newsletters for your own customized e-mail delivery. Thank you!*