Hello, nonfiction friends! It seems like, perhaps, the deluge of new books for April is starting to calm down. Sort of? Or maybe not — I still have nine new books to mention this week. Let's just get right into it.
---
Sponsored by The Book of Delights, essays by Ross Gay, from Algonquin Books.
Ross Gay, one of today's most dynamic literary voices, spent a year writing daily essays about things that delighted him. With enthusiasm and thoughtfulness, the essays record the small joys that occurred in one tumultuous year, the small joys we often overlook in our busy lives. He finds wonder in the mundane, celebrates beauty in the natural world, and takes a clear-eyed view of the complexities of his life, including living in America as a black man. Share the delight of The Book of Delights for Mother's Day.
---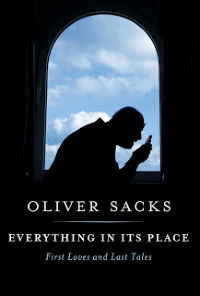 Everything in Its Place: First Loves and Last Tales by Oliver Sacks – This is the last collection of essays we're going to get from Oliver Sacks, and that really bums me out. In this volume, Sacks shares essays on "ferns, swimming, and horsetails, to his final case histories exploring schizophrenia, dementia, and Alzheimer's."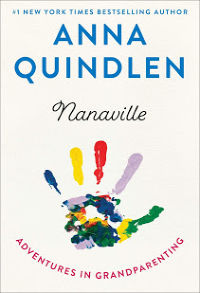 Nanaville: Adventures in Grandparenting by Anna Quindlen – Anna Quindlen is such a gem, I can't even stand it. In this collection, she writes all about being a grandmother and her new role, "no longer mother and decision-maker but secondary character and support to the parents of her grandson."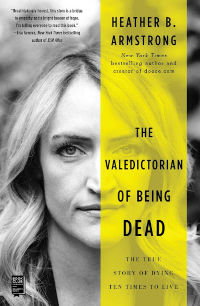 The Valedictorian of Being Dead: The True Story of Dying Ten Times to Live by Heather B. Armstrong – This one sounds so fascinating. In 2016, Heather Armstrong elected to participate in an experimental treatment for depression wherein she would be put in a chemically induced coma to approximate brain death for 15 minutes… 10 times! Gah!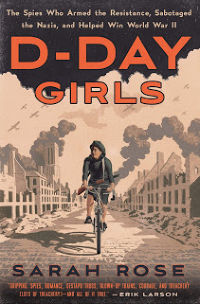 D-Day Girls: The Spies Who Armed the Resistance, Sabotaged the Nazis, and Helped Win World War II by Sarah Rose – Lady spies! This is a book about the women recruited by Britain to help spy for the allies and help lay the groundwork for the D-Day invasion.
The Heartland: An American History by Kristin L. Hoganson – After moving to Illinois after teaching at Harvard and living in Washington D.C., Kristin Hoganson wanted to better understand the making of the modern heartland and the myths that have popped up about America and the Midwest.
And we'll close with four additional books coming out this week that seem like good reads:
There are so many new books! You can find me on Twitter @kimthedork, on email at kim@riotnewmedia.com, and co-hosting the For Real podcast here at Book Riot. Happy reading! – Kim