This edition of Today in Books is sponsored by our $100 Amazon gift card giveaway! Enter here.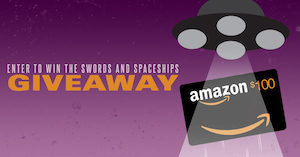 ---
Is this a Veronica Mars Trailer or an Eye Cream Ad?
People of the Marshmalloverse, prepare thyselves: we have a premiere date for the Veronica Mars reboot! Hulu will premiere the eight episode series revival on July 26th and has gifted us with a teaser. I'm so pumped after watching that trailer, and super tryna get the deets on that Kristen Bell skincare routine. Has she aged at all??!?
No I'll Blow YOUR House down, Mr. Wolf
A school in Barcelona has nixed some 200 classic children's books from its library, citing toxicity in their portrayal of gender roles as the reason for the pull. I'll be the first to admit feeling seven kinds of ick when I think about the awful messages in faves like Sleeping Beauty. Nothing says consent like an unconscious makeout sesh! This feels like a huge step in the right direction.
A Book A Day Equals 300K
You already know that reading aloud to the kiddos is a good thing; there's the bonding, the entertainment, the early introduction to literacy for their tiny spongey brains. Well here are some actual numbers for you on the benefits: it turns out a kindergartener who is read one book a day knows almost 300,000 more words than one whose parents don't read to them. That's a lot of words!