Welcome back to another bookish Thursday, book dragons! The air is crisp and lovely, the skies are blue, and there is a bunch of great stuff to tell you about! I have some fun stuff to share with you today. And I'll be back on Monday with more exciting news. And after that: vacaaaaaation! For me, anyway. (Maybe I could write you a note?) I hope whatever you're doing, you have a great rest of your week, and remember to be kind to yourself and others.  – xoxo, Liberty
---
Sponsored by HMH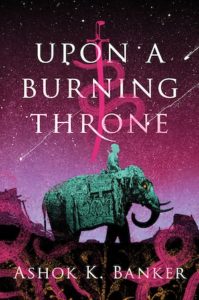 The Emperor of the vast Burnt Empire has died, leaving a turbulent realm without a sovereign. Two young princes are in line to rule, but birthright does not guarantee inheritance: For any successor must sit upon the Burning Throne and pass The Test of Fire. Imbued with dark sorceries, the throne is a crucible—one that incinerates the unworthy. The princes pass The Test . . . but there is another who also survives: a girl from an outlying kingdom. When she is denied her claim, her father, a powerful demonlord, declares war—leaving the princes to rule a shattered realm embroiled in rebellion.
---
Trivia question time! What famous writer claimed to name her characters from the telephone book and the obituary columns? (Scroll to the bottom for the answer.)
Deals, Reals, and Squeals!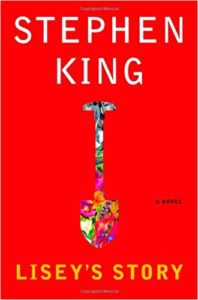 Julianne Moore will star in Apple's adaptation of Lisey's Story by Stephen King.
Patrick Rothfuss provides teeny Kingkiller Chronicle book 3 update.
A new Kate Bishop Hawkeye series is in the works.
Killing Eve has been renewed for a third season.
Roxane Gay is starting a podcast with Dr. Tressie McMillan Cottom.
There's a movie in the works based on the Sabrina graphic novel.
N.K. Jemisin revealed her new comic: Far Sector.
Bones & All by Camille DeAngelis is being made into a film as well.
Layne Fargo has a new novel coming. (After the new novel that's coming, I mean.)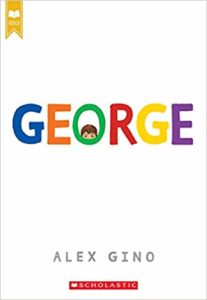 Alex Gino's book Rick, a companion book to George, will be out in 2020.
And Jonathan Maberry's zombie YA series Rot & Ruin is going to be a film.
The High Fidelity reboot with Zoë Kravitz is moving from Disney to Hulu.
I'm going to need this picture book: No Fuzzball! by Isabella Kung.
Cover Reveals
Here's the first look at the gorgeous cover of Tomi Adeyemi's Children of Virtue and Vengeance. (Henry Holt and Co. (BYR), December 3)
And Paste has the first look at the cover of Reverie by Ryan La Sala. (Sourcebooks Fire, January 1)
And Catapult revealed the cover for The Crying Book by Heather Christie. (Catapult, November 5)
Sneak Peeks
You will hear me talk about Gideon the Ninth pretty much nonstop until it comes out. I am a wee bit obsessed. And now you can read the first two chapters.
Disney released the first full-length trailer for Lion Hamlet The Lion King.
There's tiny glimpses of Megan Abbott's Dare Me in this USA commercial.
Book Riot Recommends 
At Book Riot, I work on the New Books! email, the All the Books! podcast about new releases, and the Book Riot Insiders New Release Index. I am very fortunate to get to read a lot of upcoming titles, and learn about a lot of upcoming titles, and I'm delighted to share a couple with you each week so you can add them to your TBR! (It will now be books I loved on Mondays and books I'm excited to read on Thursdays. YAY, BOOKS!)
Excited to read: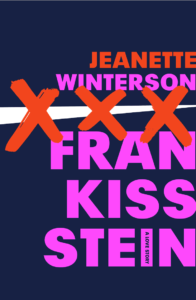 Frankissstein by Jeanette Winterson (Atlantic Monthly Press, October 1)
A new Jeannette Winterson is a reason for a national holiday! Seriously, she is amazing, and I cannot wait to read her Frankenstein-inspired "exploration of transhumanism, artificial intelligence, and queer love." Everything she writes about is amazing in her hands. If you've never read her, I'd suggest starting with Oranges Are Not the Only Fruit or The Passion.
What I'm reading this week.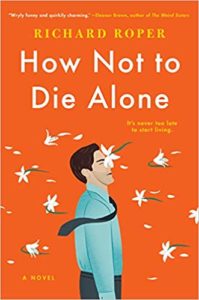 How Not to Die Alone by Richard Roper
The Rage of Dragons (The Burning) by Evan Winter
The Grammarians: A Novel by Cathleen Schine
And this is funny.
Trivia answer: Dorothy Parker.
You made it to the bottom! High five. Thanks for reading! – xo, L