This edition of Today in Books is sponsored by Forward Me Back to You by Mitali Perkins and Fierce Reads.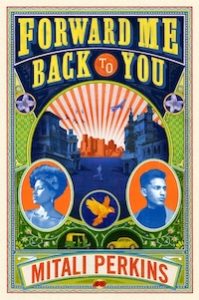 ---
The Political Scandal Surrounding A Children's Book
Let's catch-up shall we: Catherine Pugh is the Mayor of Baltimore and has a self-published children's books, Healthy Holly. Recent reports have taken a look at the Mayor's lucrative deals surrounding Healthy Holly and accused her of "self-dealing." Maryland's governor asked the state prosecutor to investigate the allegations. Mayor Pugh announced yesterday an indefinite leave of absence due to pneumonia. You can keep up with the developments here.
Children's Books Without A Scandal News
Lupita Nyong'o revealed her upcoming children's book cover and please ready all the heart eyes emojis! Sulwe by Lupita Nyong'o, illustrated by Vashti Harrison, is the story about a little girl in Kenya who has the darkest skin in her family and out of anyone she knows, and "a magical journey in the night sky opens her eyes and changes everything." It'll be on bookshelves October 1st. Why so far away?!
Another Trailer!
Avengers: Endgame (April 26th) dropped another special look trailer today. It's angsty and the wrong Chris has a beard but I'm still gonna watch it! Oh, yeah, and tickets are officially on sale now!