Hello hello, fellow nonfiction readers! I'm finishing up this newsletter on April Fool's Day, which is one of those days that can be both fun and annoying all at the same time. My favorite joke was from Pizza Hut because it was a thing I actually wish would happen. And I also have to give a little hat tip to the American Library Association — support your local library!
To take a word from velocireader Liberty Hardy, April is a truly bananapants month for new books. To try and mention as many as possible, I decided to pick five to write about in a little more depth, then list others that seemed interesting near the end. Onward!
---
Sponsored by our $100 Amazon gift card giveaway! Enter here.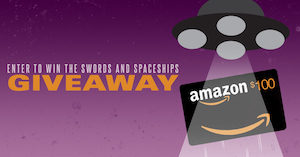 We're giving away a $100 Amazon gift card in support of Swords and Spaceships, our sci-fi/fantasy newsletter! Just click here to sign up and enter.
---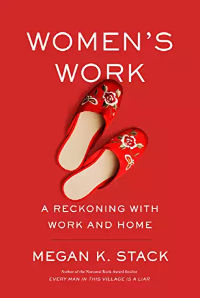 Women's Work: A Reckoning with Work and Home by Megan Stack – In this book, journalist Megan Stack seeks to understand the lives of the women she hired to help with childcare and housework while living and working abroad, looking at "the trade-offs they'd been forced to make as working mothers seeking upward mobility—and on the cost to the children who were left behind."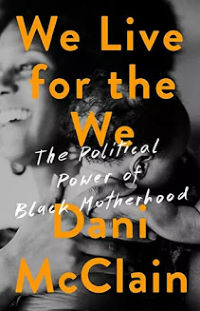 We Live for the We: The Political Power of Black Motherhood by Dani McClain – As a first-time mother, Dani McClain worked to understand how to raise her daughter in a world that can be unjust and hostile to black women, speaking with "mothers on the frontlines of movements for social, political, and cultural change who are grappling with the same questions."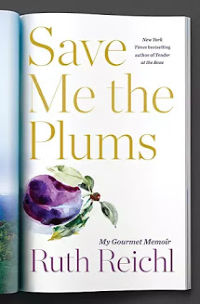 Save Me the Plums: My Gourmet Memoir by Ruth Reichl – Ruth Reichl is one of the best people writing about food right now, so a new memoir from her is cause to celebrate! In this book, Reichl chronicles her time as editor in chief of Gourmet, a story about "a former Berkeley hippie entering the corporate world and worrying about losing her soul." It's also a peek into the peak of print magazines, and how the internet has turned that industry upside down.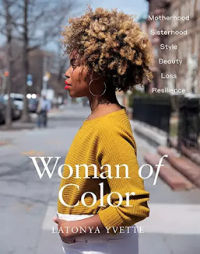 Woman of Color by LaTonya Yvette – This book is a collection of essays and advice on "style, beauty, and motherhood" from a popular blogger. Each chapter covers a different topic, then ends with "thoughtful advice and lifestyle takeaways" for everyone, though the heart of the book is her experience "growing up as a woman of color in Brooklyn."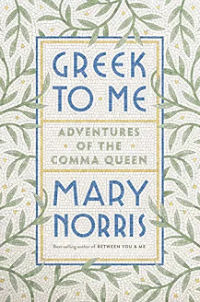 Greek to Me: Adventures of the Comma Queen by Mary Norris – If you are a grammar and punctuation geek, this this book will be right up your alley. Mary Norris has been a copy editor and proofreader at The New Yorker for more than 30 years. In this book, she writes about her "lifelong love affair with words and her solo adventures in the land of olive trees and ouzo." This seems so charming.
And finally, 10 more new books out this week that you might want to check out:
And that's the end! You can find me on Twitter @kimthedork, on email at kim@riotnewmedia.com, and co-hosting the For Real podcasthere at Book Riot. Happy reading! – Kim
P.S. Don't forget about Book Riot's new podcast about children's literature, KidLit These Days. On the show, co-hosts Karina Yan Glaser and Matthew Winner pair the best of children's literature with what's going on in the world today. Check it out!