This edition of Today in Books is sponsored by The Chaos Function by Jack Skillingstead.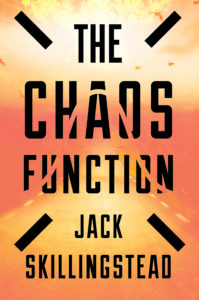 ---
Fat-Positively Fabulous
Fatventure Mag is a badass magazine that's dismantling the toxic stigmas of diet and weight-loss culture. Its community is a body-positive space for people of all sizes, abilities, and sexualities leading active lifestyles, the kind of space we desperately need more of here and now. Let's rally to get their second volume fully funded.
For the Love of Literati
It's been six years since Literati opened its door in Ann Arbor, Michigan with seven employees and 9,000 books. With just about three times the staff and inventory in 2019, this bookstore success story and community pillar is Publishers Weekly's Bookstore of the Year.
Call Racist Stuff Racist, The AP Says So!
The Associated Press recently updated its style guide on race-related issues, a move that's kind of awesome and also kind of overdue. The changes include eliminating the "hyphenated American" and encourages journalists to call racists… well, racist.