Hola, Audiophiles!
Just like that March is pretty much over and out! April is a few days away and that means it's time for crazy spring allergies (halp!) but also: new books. There are so, so many upcoming titles I want to share with you today–too many, in fact. So I decided to split up the batch of new books between today and next week's email to avoid writing The Newsletter of A Thousand Scrolls.
Can I also take a minute to say how excited I am for our new podcast?? Our new show is called Kidlit These Days and it's hosted by author and BR contributor Karina Glaser and children's librarian Matthew Winner. It's perfect for anyone who loves to read (or loves to give) picture books and chapter books. My baby nephew ain't gonna know what hit him!
Back to the audio things. Here are some titles coming out in the first half of April. Let's audio!
---
Sponsored by Oasis Audio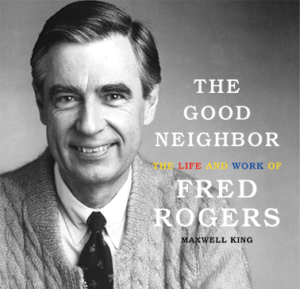 Fred Rogers was an enormously influential figure in the history of television and in the lives of tens of millions of children. The Good Neighbor, the first full-length biography of Fred Rogers, tells the story of this enduring American icon. Narrated by LeVar Burton, The Good Neighbor traces Rogers's personal, professional, and artistic life through decades of work — including a surprising decision to walk away from the show to make television for adults, only to return with increasingly sophisticated episodes. An engaging story, rich in detail, The Good Neighbor is the definitive portrait of a beloved figure, cherished by generations.
---
 New Releases
(publisher's descriptions in quotes)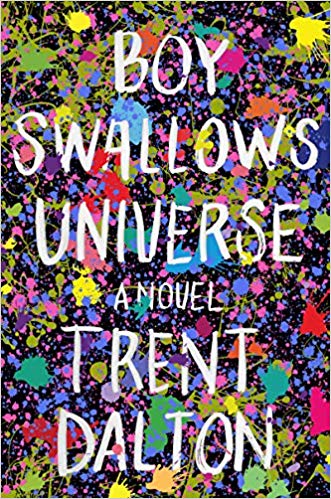 Boy Swallows Universe by Trent Dalton, narrated by Stig Wemyss (April 2)
Life has never been easy for 12-year-old Eli Bell. He lives in a remote and seedy suburb in less than ideal conditions: his father is lost, his mother is in jail, and his stepdad is a heroin dealer. The one person he looks up to is Slim, an elderly felon with a knack for escaping from prison who serves as protector his Eli and his older brother August. All Eli wants is to fix his broken home, fall in love, and maybe bust a drug ring, as one does. Tis quite the tall order for someone who has yet to start high school. This debut set in 1980s Australia is a coming of age story about brotherhood, love, crime, and friendship in unexpected places.
Lights All Night Long by Lydia Fitzpatrick, narrated by Michael Crouch (April 2)
Fifteen-year-old Ilya is a Russian exchange student who's newly arrived in Louisiana, ready for what should be a super awesome year in the states. He's immediately struck by all of the good ol' American excess: the giant Walmarts, huge televisions, the weirdly cheery personalities of his host family. As he tries to adjust to his new surroundings, he can't help but think about Vladimir, the brother he left behind in Russia and watched descend into an underworld of drugs and violence before he was ultimately imprisoned for murder. Ilya becomes obsessed with proving his brother's innocence from afar, discovering truths about Vladimir that he could only have learned from a distance.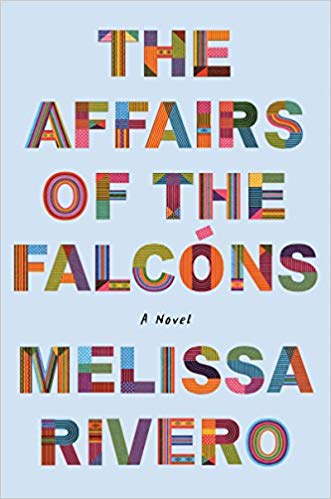 The Affairs of the Falcons by Melissa Rivera, narrated by Frankie Corzo (April 2)
Ana Falcón is a young undocumented woman who's fled economic and political unrest in Peru with her husband and children. They plan to find a fresh start in 1990s New York City, but Ana soon finds that survival is an uphill battle. The factory work she finds in grueling and unrelenting, debt to a loan shark is piling up, the cousin whose spare room the family is staying with has had just about enough of them, and Ana begins to receive unwanted attention from a man who isn't her husband. Ana's husband wants to return to Peru, but the past Ana ran from is too dark to return to after all she's sacrificed to escape. She'll have to confront what lines she's willing to cross in order to protect her family.
Notes from a Young Black Chef by Kwame Onwuachi, Joshua David Stein, narrated by: Kwame Onwuachi (April 9)
You may recognize Kwame Onwuachi as a contestant on Top Chef; this uber talented alum of Eleven Madison Park found himself on the show at just 25 years of age and soon went on to open–and then abruptly close–a much-anticipated restaurant in D.C. Onwuachi now shares details of that experience "in this inspiring memoir about the intersection of race, fame, and food." He shares the remarkable story of his childhood in the Bronx, being sent to rural Nigeria by his mother to "learn respect," and the downward spiral that food saved him from and that ultimately gave him a second chance.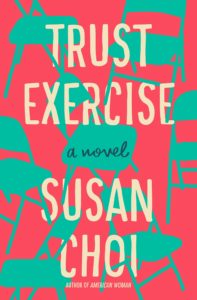 Trust Exercise by Susan Choi, narrated by Adina Verson, Jennifer Lim, Suehyla El-Attar (April 9)
"In an American suburb in the early 1980s, students at a highly competitive performing arts high school struggle and thrive in a rarified bubble, ambitiously pursuing music, movement, Shakespeare, and, particularly, their acting classes." Two freshmen from this school, David and Sarah, fall passionately in love and everyone is all heart-eyed emoji about it until BAM! A crazy turn of events turns everything upside down. You think you know what happened, and you sort of do but also… don't? You'll have to read until the very last page to piece together this complicated puzzle. Mwahaha.
How to Make Friends with the Dark by Kathleen Glasgow, narrated by Jorjeana Marie and Kathleen Glasgow (April 9)
For Tiger, it's always been her and her mom against the world. Then one day, the brightest day of summer, her world turns dark when Tiger's mom suddenly dies. Now Tiger is all alone, so alone; this is how you make friends with the dark. This stunning novel deals with loss, grief, empathy in both heart-shattering and heartwarming ways.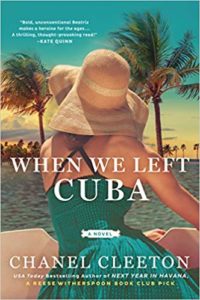 When We Left Cuba by Chanel Cleeton, narrated by Kyla Garcia (April 9)
The author of Next Year in Havana brings us another beautiful historical novel with Cuba at the root, which I could not be ore jazzed about because I'm going there in just a few weeks! Set in 1960s Florida, Cuban exile Beatriz Perez has lost everything to the revolution: her family, her people, her country. "Recruited by the CIA to infiltrate Fidel Castro's inner circle and pulled into the dangerous world of espionage, Beatriz is consumed by her quest for revenge and her desire to reclaim the life she lost." Cuba + history + espionage and strong female character is something I'm going to want to read and I think you are too.
From the Internets
Paste Magazine is going strong with Women's History Month and recommends these exceptional audiobooks written and narrated by women. Circe and the Broken Earth Trilogy made the list so you know I'm happy!
Over at the Riot
Rioter Rebecca wrote a piece that feels dedicated to me: it suggests using audiobooks to help you reread books and I feel understood!
---
That's all I got today! Shoot me an email at vanessa@riotnewmedia.com with audiobook feedback & questions or find me on Twitter and the gram @buenosdiazsd. Sign up for the In The Club newsletter, peep the Read Harder podcast, and watch me booktube every Friday too!
Stay bad & bookish, my friends.
Vanessa