Hi Kid Lit Friends,
When I was in North Carolina a couple of weeks ago, I saw spring bulbs blooming everywhere. In New York City, they are just poking out of the ground and with daylight savings we are getting light later in the day; I can feel the seasons changing. It's a wonderful feeling after a cold winter!
Here are some of my spring picture books to get us all in the mood for warmer weather. Do you have a favorite spring book?
---
Sponsored by Yellow Jacket, an imprint of Little Bee Books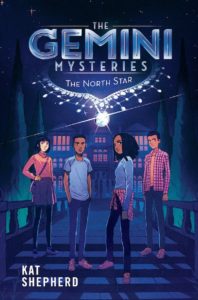 "With characters who grab your attention, illustrations that invite you to play along, and a plot with more twists than a country road, get ready for a fast and fun mystery that will keep you guessing until the end. How do I sign up to join the Gemini Detective Agency?" – James Ponti, Edgar-award winning author of the FRAMED! mystery series Don't miss The Gemini Mysteries: The North Star, by Kat Shepherd. Available now!
---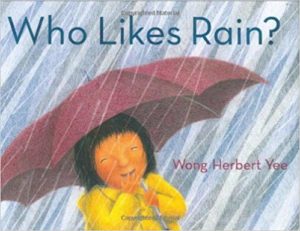 Who Likes Rain? by Wong Yee
With spring come April showers. It's time to put on a raincoat, grab an umbrella, and head outdoors. The worms like rain, and so do the fish and frogs. But what about the cat and dog? In this lyrical picture book, one spunky little girl discovers just who likes rain–and who doesn't–as she explores the rainy-day habits of the world around her.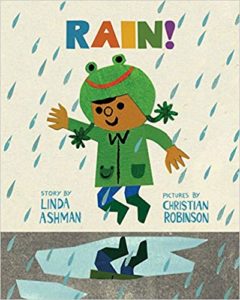 Rain! by Linda Ashman, illustrated by Christian Robinson (available in hardcover, paperback, and board book formats)
One rainy day in the city, an eager little boy exclaims, "Rain!" Across town a grumpy man grumbles, "Rain." In this endearing picture book, a rainy-day cityscape comes to life in vibrant, cut-paper-style artwork. The boy in his green frog hat splashes in puddles—"Hoppy, hoppy, hoppy!"—while the old man curses the "dang puddles." Can the boy's natural exuberance (and perhaps a cookie) cheer up the grouchy gentleman and turn the day around?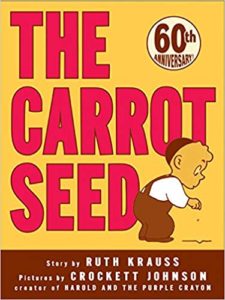 The Carrot Seed by Ruth Krauss, illustrated by Crockett Johnson (available in hardcover, paperback, and board book formats)
When a little boy plants a carrot seed, everyone tells him it won't grow. But when you are very young, there are some things that you just know, and the little boy knows that one day a carrot will come up. So he waters his seed, and pulls the weeds, and he waits…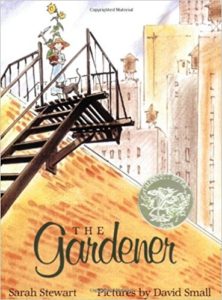 The Gardener by Sarah Stewart, illustrated by David Small
Lydia Grace Finch brings a suitcase full of seeds to the big gray city, where she goes to stay with her Uncle Jim, a cantankerous baker. There she initiates a gradual transformation, bit by bit brightening the shop and bringing smiles to customers' faces with the flowers she grows. But it is in a secret place that Lydia Grace works on her masterpiece — an ambitious rooftop garden — which she hopes will make even Uncle Jim smile.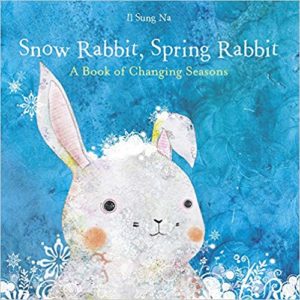 Snow Rabbit, Spring Rabbit by Il Sung Na (available in hardcover, paperback, and board book formats)
What do the animals do when the snow falls to the ground and all the trees are bare?  Some fly long distances, while some swim to warmer waters.  Some take a long, warm sleep where they live, while others have a thick, cozy coat and can stay in the snow!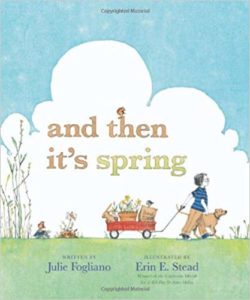 And Then It's Spring by Julie Fogliano, illustrated by Erin E. Stead
Following a snow-filled winter, a young boy and his dog decide that they've had enough of all that brown and resolve to plant a garden. They dig, they plant, they play, they wait . . . and wait . . . until at last, the brown becomes a more hopeful shade of brown, a sign that spring may finally be on its way.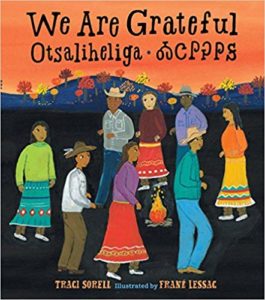 We Are Grateful: Otsaliheliga by Traci Sorell, illustrated by Frane Lessac
The word otsaliheliga (oh-jah-LEE-hay-lee-gah) is used by members of the Cherokee Nation to express gratitude. Beginning in the fall with the new year and ending in summer, follow a full Cherokee year of celebrations and experiences. Written by a citizen of the Cherokee Nation, this look at one group of Native Americans is appended with a glossary and the complete Cherokee syllabary, originally created by Sequoyah.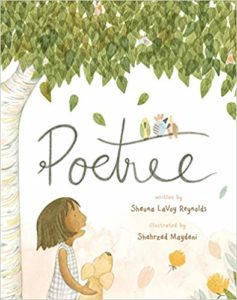 Poetree by Shauna LaVoy Reynolds, illustrated by Shahrzad Maydani
The snow has melted, the buttercups are blooming, and Sylvia celebrates winter's end by writing a poem. She ties her poem to a birch tree, hoping that it doesn't count as littering if it makes the world more beautiful. But when she returns, a new poem is waiting for her. Could the tree really be writing back? Sylvia decides to test her theory, and so begins a heartwarming poetic correspondence…as well as an unexpected new friendship.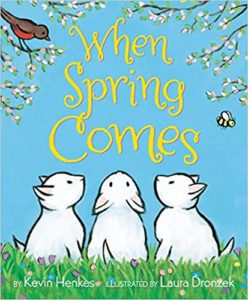 When Spring Comes by Kevin Henkes, illustrated by Laura Droznek
Before spring comes, the trees are dark sticks, the grass is brown, and the ground is covered in snow. But if you wait, leaves unfurl and flowers blossom, the grass turns green, and the mounds of snow shrink and shrink. Spring brings baby birds, sprouting seeds, rain and mud, and puddles. You can feel it and smell it and hear it—and you can read it!
What Will Hatch? by Jennifer Ward, illustrated by Susie Ghahremani
What is more exciting than waiting for an egg to hatch? Creatures of all varieties begin inside an egg-and those eggs also come in all shapes and sizes. From a squiggly tadpole to fuzzy robin to a leathery platypus, this charming text and unique illustrations show eight different animals as they begin life. With a cut-out on each page readers will have fun guessing… what will hatch?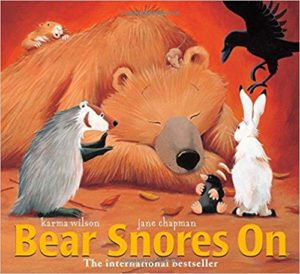 Bear Snores On by Karma Wilson, illustrated by Jane Chapman
One by one, a whole host of different animals and birds find their way out of the cold and into Bear's cave to warm up. But even after the tea has been brewed and the corn has been popped, Bear just snores on! See what happens when he finally wakes up and finds his cave full of uninvited guests — all of them having a party without him!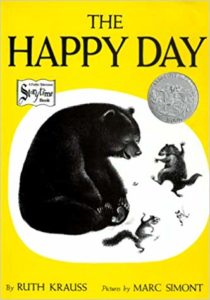 The Happy Day by Ruth Krauss
Snow is falling. All the animals are fast asleep in their animal homes. They awake. They open their eyes. They sniff. They run. What will they find?
Around the web…
Judges Announced for the National Book Awards, via the American Booksellers Association
Quiz: Which Defense Against the Dark Arts Professor from Harry Potter Are You?, via Book Riot
I would love to know what you are reading this week! Find me on Twitter at @KarinaYanGlaser, on Instagram at @KarinaIsReadingAndWriting, or email me at karina@bookriot.com.
Until next time!
Karina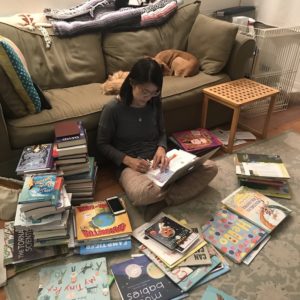 What it looks like when I put together these newsletters 🙂
*If this e-mail was forwarded to you, follow this link to subscribe to "The Kids Are All Right" newsletter and other fabulous Book Riot newsletters for your own customized e-mail delivery. Thank you!*