Happy Tuesday, my fiery book dragons! There are so many good books out today, I might explode. I wish I could read every single one of the books being released, but that's a wee bit unrealistic. Happily, I have read a few of today's fabulous new releases, which I've shared with you below. And you can hear about more awesome reads on this week's episode of the All the Books! María Cristina and I talked about Queenie, Internment, Sooner of Later Everything Falls Into the Sea, and more great books.
---
Sponsored by HQN Books.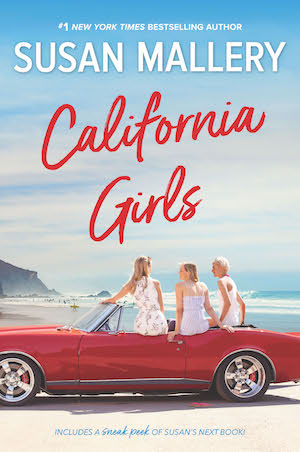 The California sunshine's not quite so bright for three sisters who get dumped in the same week… Finola, a popular LA morning-show host, is blindsided on live TV by the news that her husband is sleeping with a young pop sensation. Zennie's breakup is no big loss. So agreeing to be the surrogate for her best friend is a no-brainer. Never the prettiest sister, Ali is used to being overlooked, but when her fiancé sends his brother to call off the wedding, it's a new low. But side by side, these sisters will start over and rebuild their lives.
---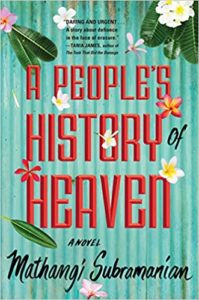 A People's History of Heaven by Mathangi Subramanian
This wonderful novel centers around five best friends living in "Heaven", a thirty-year-old slum hidden between brand-new buildings in Bangalore, one of India's fastest-growing cities. The stories of these young women, who include a politically driven graffiti artist, a transgender Christian convert, and the queer daughter of a hijabi union leader, are full of emotion and drama, and also fierce power and hope. Their relationships and support for one another is inspiring, making this a beautiful testament to friendship and individuality. More LGBTQ+ novels about people of color, please!
Backlist bump: Ghachar Ghochar by Vivek Shanbhag, Srinath Perur (Translator)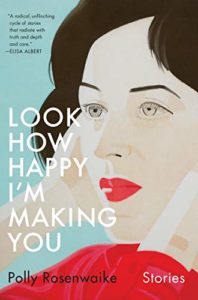 Look How Happy I'm Making You: Stories by Polly Rosenwaike
There are SO many incredible story collections out this week (see also: Lot and Sooner or Later Everything Falls Into the Sea) and this one is among them! It's a collection of tales centered around motherhood: being a new parent, society's obsession with women becoming mothers, infertility, losing a mother, and more. It's an honest, thought-provoking collection.
Backlist bump: After Birth by Elisa Albert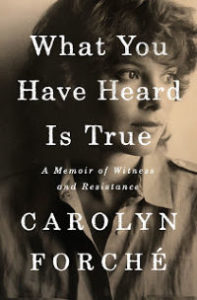 What You Have Heard Is True: A Memoir Of Witness And Resistance by Carolyn Forché
This is a fascinating, heart-wrenching memoir of Forché's life in El Salvador when she was a young woman, assisting a mysterious man in trying to help the poor, and push back against the fighting and devastation in her country. With her beautiful gift for language, she describes her political awakening and the true stories behind her poems. Expect this one to win awards.
Backlist bump: The Angel of History by Carolyn Forché
Thanks so much for visiting me here each week! Y'all are the best.
xoxo,
Liberty