Hola, Audiophiles!
Como estan!? I'm amazing, thanks for asking. San Diego decided to remember it's San Diego and blessed us with some sunshine and 70+ degree weather for a few days now, so your girl busted out the tank tops and sandals only to be reminded that her pedicure situation is still stuck in winter. Ay… I can neither confirm nor deny that I painted only the six toes visible in the wedges I wore to my mama's birthday dinner.
Enough about gorgeous weather and pedi emergencies: time to talk latest listens, audiobook buzz and more.
Let's audio!
---
Sponsored by Oasis Audio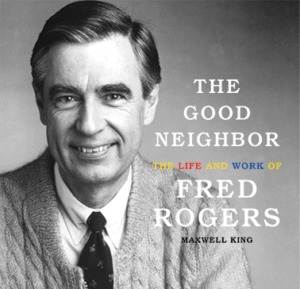 Fred Rogers was an enormously influential figure in the history of television and in the lives of tens of millions of children. The Good Neighbor, the first full-length biography of Fred Rogers, tells the story of this enduring American icon. Narrated by LeVar Burton, The Good Neighbor traces Rogers's personal, professional, and artistic life through decades of work — including a surprising decision to walk away from the show to make television for adults, only to return with increasingly sophisticated episodes. An engaging story, rich in detail, The Good Neighbor is the definitive portrait of a beloved figure, cherished by generations.
---
Latest Listen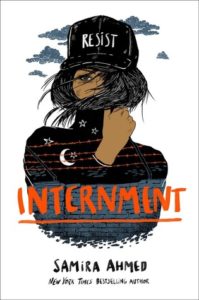 Internment by Samira Ahmed, narrated by Soneela Nankani – I started this a few weeks ago and then paused; this was in part because of schedule stuff and also because I just wasn't in the right headspace. Well… I dove back in coincidentally on the day of the shooting in New Zealand; I couldn't stop myself from tearing up when l was only five minutes into listening. Still, I'm pressing on. It feels like I should.
Set in a near-future United States, 17-year-old Layla Amin and her family are forced into an internment camp for Muslim Americans. In the midst of this new and terrifying reality, Layla is determined to keep her family safe and to fight for freedom. She will not remain silent, she will not be complicit. She will resist.
Dystopia should feel more far away, ya know? I suspect this is going to ruin me beautifully.
Listens on Deck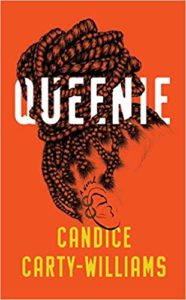 Queenie by Candice Carty-Williams, narrated by Shvorne Marks
Once I'm all done with Internment, I think I'll move on to a title I mentioned in my roundup of new audiobooks at the top of the month. I've seen Queenie pitched as "Bridget Jones's Diary meets Americanah;" that sounds like something I need in my life.
Main character Queenie Jenkins is a 25-year-old Jamaican British woman living in London. She finds herself straddling two cultures while not quite fitting into either of them and no one aspect of life is going smoothly. She's constantly compared to her white male coworkers at the newspaper where she works and she's fresh off a messy breakup with her white boyfriend so…. queue the making of bad choices in the search of self worth!
I'm realizing how much I love reading books where women of color get to be messy and go through things. Dunno about you all, but I was sure as sh*t going through it in my twenties; like I say just about every time about every book in every genre all the time, I'd have loved to read something a Bridget Jonesesque with some POC rep in it if I could.
From the Internets
Paste Magazine suggests these 19 Audiobooks You Can't Miss in 2019. I spy several titles I co-sign, including Ann Leckie's The Raven Tower. In spite of my issues with some of the accents in the audiobook (seriously: someone tell me I'm not mistaken about the myriad's weird cadence?!?!), it is still very much worth the read or listen. Come for the drama, the treachery, the usurping of throne, stay for the unique perspective on god worship and the handling of gender fluidity.  
Over at the Riot
I was saying to myself, "I've been meaning to learn to meditate," when I read the first line of this piece. Welp, here's your chance Diaz! Join me in making time to get zen with this list of meditation audiobooks to help you find your inner peace.
---
That's all I got today! Shoot me an email at vanessa@riotnewmedia.com with audiobook feedback & questions or find me on Twitter and the gram @buenosdiazsd. Sign up for the In The Club newsletter, peep the Read Harder podcast, and watch me booktube every Friday too!
Stay bad & bookish, my friends.
Vanessa