Hello there, nonfiction friends! I hope you survived St. Patrick's Day weekend and are enjoying the first bits of spring in your area. This week's new nonfiction releases have, I think, a little bit of something for everyone — some history, some contemporary politics, and some nature writing. Let's dive in!
---
Sponsored by What's Up in YA Giveaway of a $100 gift card to Amazon! Enter here.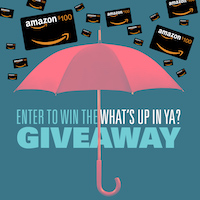 We're giving away a $100 gift card to Amazon in support of our YA newsletter, What's Up in YA, about all things young adult literature! Sign up to enter here.
---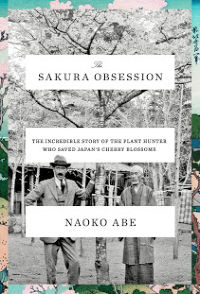 The Sakura Obsession by Naoko Abe – In 1907, an English gardener traveled to Japan and fell in love with the cherry blossom tree. He took hundreds of cuttings back to England and cultivated a garden of different tree varieties. When he learned the Great White Cherry has become extinct in Japan, he sent a cutting from his own collection to bring it back, eventually sending trees around the world. In addition to being a story about the gardener, this book is also a 1,200 year history of cherry blossom trees… which isn't a thing I knew I wanted until now.
Further Reading: I didn't have much luck finding examples of Naoko Abe's writing to share, but I did enjoy this review of the book from The Guardian.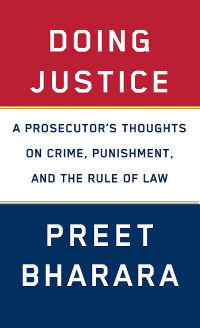 Doing Justice by Preet Bharara – Preet Bharara served as United States Attorney for the Southern District of New York from 2009 to 2017. In this book, he explores the way our justice system works and why "the rule of law is essential to our society." In it, he looks at four phases of the legal system – inquiry, accusation, judgement, and punishment – and "how we all need to think about each stage of the process to achieve truth and justice in our daily lives."
Further Reading/Listening: NPR interviewed Bharara about the book and his career in the U.S. Attorney's office, and I thought it was a good read.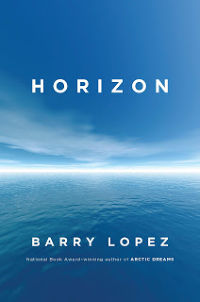 Horizon by Barry Lopez – Barry Lopez is an author, essayist and writer who explores humanity and the environment in his work. In this book, Lopez shares his travels across six regions of the world. In addition, he "probes the long history of humanity's quests and explorations" from prehistoric peoples to colonialists to contemporary ecotourists. I don't know much about this one, but that cover is so beautiful that I couldn't not include it.
Further Reading: Lopez won the 1986 National Book Award for Nonfiction for Arctic Dreams, an exploration of the Far North. More recently, an excerpt from the book, titled "Polar Light," was published in Harper's.
And that's all for the week! You can find me on Twitter @kimthedork, on email at kim@riotnewmedia.com, and co-hosting the For Real podcast here at Book Riot. Because we recorded this week's episode on the Ides of March, Alice and I shared some true stories about assassinations. Happy reading! – Kim