Sponsored by our What's Up in YA Giveaway of a $100 gift card to Amazon! Enter here.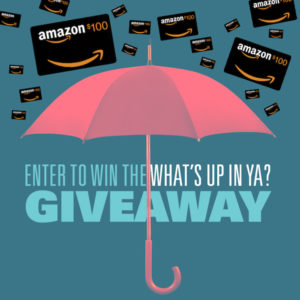 ---
Let Me Just Learn Another Language Right Quick
The more I learn about Mayor Pete Buttigieg, the more I like: he's apparently a Hufflepuff AND the guy went and learned Norwegian so he could read more books by an author he liked. You know…. as one does!
J.K. Rowling-related News That Won't Incite an Eye Roll
Arthur A. Levine, the guy who brought the Harry Potter series to U.S., is leaving Scholastic after 23 years to start an independent publishing company. His mission is to "make books reflecting the greatest diversity and the highest standards of artistic excellence." Sound good to us!
It's Been A Long Time Since She's All That
Breaking news: I am old. More news: Freddie Prinze Jr. will play Nancy's Drew's papa in The CW's series based on the books. The show will follow 18-year-old Nancy during the summer after high school graduation, when she thinks she's headed for college but then BOOM! Murder! No word yet as to whether Freddie will lead a flash mob dance number to Fatboy Slim's greatest hits.