Sponsored by our What's Up in YA Giveaway of a $100 gift card to Amazon! Enter here.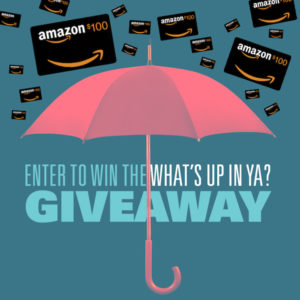 ---
J.K. Rowling Again Adds The Context Off The Page
In Fantastic Beasts: The Crimes of Grindelwald's upcoming Blu-ray Rowling and director David Yates discuss Albus Dumbledore and Gellert Grindelwald's relationship. There seems to be discussion and implication once again of things not being shown on screen which can be problematic when dealing with a characters sexuality.
The Thing About Jellyfish

Ali Benjamin's The Thing About Jellyfish is being adapted and the team involved already makes it sound like a winner: Reese Witherspoon's Hello Sunshine is producing; Millie Bobby Brown is starring; Wanuri Kaihu will be directing. Happy to buy tickets now!
In Gimme Now Book News
Sarai Walker, the author of Dietland which was adapted into an AMC series, announced her second book: The Cherry Robbers. It sounds awesome and mysterious and can't publish fast enough.