It's Thursday! Let's talk new books and praise hands.
---
This newsletter is sponsored by Libby, the one-tap reading app from your library and OverDrive.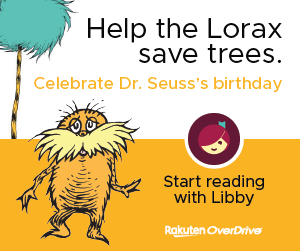 Meet Libby. The award-winning reading app that makes sure you always have something to read. It's like having your entire library right in your pocket. Download the app today and get instant access to thousands of ebooks and audiobooks for free thanks to your public library and OverDrive.
---
Over on Book Riot
Jessica Plummer had some shade to hang this week and just about killed me ded with "7 Ways To Read Romance Without Getting Cooties."
I wasn't the first or only Rioter to have feelings about books with sex being called dirty. Sarah had some words for the people in both Romancelandia and Young Adult World.
If you've been considering reading Sarah MacLean but weren't sure where to start, there's a Reading Pathway for her now!
"At some point a discussion needs to be had about privilege, and who gets to feel safe reading and writing these books given their subject matter. But this isn't the place to have that conversation, nor am I the one qualified to lead it." Well, when you say it like that, of course I'm going to check out the books in your list, Jessica. So, uh. Yeah. Do you like dark romance? Or are you curious? Looking for a range to try? Here you go.
And of course, I remembered this time that Trisha and I got to chat about perverts and dreamers. And the Ripped Bodice Report on Racial Diversity, of course.
Deals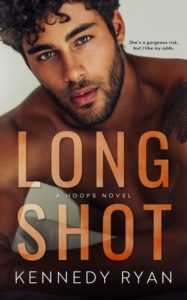 Apparently, even though I wrote about hockey on Monday, I've got basketball on the brain. So I'll happily share some books with you. Kennedy Ryan's Long Shot, the intense first book in her HOOPS series, is 3.99. (Trisha also talked about it in this week's When in Romance, too, so maybe that's why I've been thinking about it.) The second one, Block Shot, is also 3.99. And of course, the third, Hook Shot, is out at the end of this month, so now is a great time to check out the first two (and the holiday collection, Hoops Holiday, which includes a novella and some bonus material).
And if you want to go slightly-older-school, Regina Hart's Fast Break is 2.99! It's the first in the Brooklyn Monarchs series, featuring a star player-turned-coach and the owner of his team. I see some banter and battling in the future.
New Books!
It shouldn't surprise me, the number of books coming out each week, but it still does! There are some great books out this week—including one that was literally a surprise because all my *meticulous* notes (read: that one trello board I use to keep track of book releases) told me that it wasn't coming out until March 25.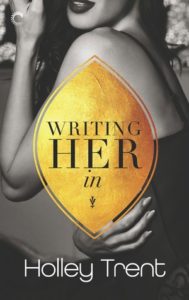 Writing Her In
Holley Trent
Holley Trent is an autobuy for me, and I'm delighted she's publishing with Carina because that means even more books to devour! I enjoy her paranormals and sci-fi novels, but my first Trent was a contemporary menage story and I am happy to return to that kind of book here. In this case, it's FFM, which is definitely a grouping we don't see as much of but is starting to appear much more in mainstream indie romance. It's like now that the dudes have laid out the groundwork, we can finally introduce this one! Huzzah.
You probaby want to know the story, right? Well, there's an author, Stacia. She has become a bestseller, and is pretty sure that is in part due to the hot cover model who graces the second half of her series. The hot cover model who invites for a drink when she's in town. The hot cover model who—while married—invites her to join him for more. But that's not where this ends. Adrian's wife Dara just isn't interested in sex, and has a lot of personal hang-ups with that. But since she's not interested, she wants Adrian to pursue his own passion. Surprisingly, he isn't flinging his dick at any vagina he meets, and Stacia is a special case. And it's not just Adrian that Stacia feels deeply connected to.
So yeah. Read that one.
Other books I'm looking forward to checking out soon: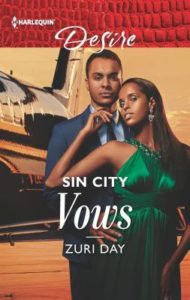 Sin City Vows by Zuri Day
Comrade Cowgirl by Yolanda Wallace
Wooing the Farmer by Jenny Frame
You Sang to Me by Beverly Jenkins (first time published on its own)
The Do-Over by Georgia Beers
Borrowed Heart by Andrew Grey
Any bookish plans this weekend? What new books are you reading? Catch me on Twitter @jessisreading or Instagram @jess_is_reading, or send me an email at jessica@riotnewmedia.com if you've got feedback or just want to say hi!