Happy Thursday, my little word devourers! It has been such a nice, almost-warm week here in Maine so far. Lots of mud, but also lots of light! Not that it matters, I don't go out, lol, but it's nice to see out the window. I'm getting ready to take a few days off social media – THE HORROR. Hopefully I'll get a lot of reading done. I'll be back on Monday with more great stuff to tell you. I hope whatever you're doing, you have a great rest of your week, and remember to be kind to yourself and others.  – xoxo, Liberty
Let's go!
---
Sponsored by What's Up in YA Giveaway of a $100 gift card to Amazon! Enter here.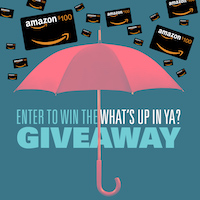 We're giving away a $100 gift card to Amazon in support of our YA newsletter, What's Up in YA, about all things young adult literature! Sign up to enter here.
---
Trivia question time! Which author wrote "One must not put a loaded rifle on the stage if no one is thinking of firing it?" (Scroll to the bottom for the answer.)
Deals, Reals, and Squeals!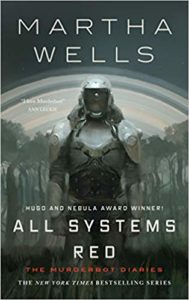 Tor announced the name of the full-length Murderbot novel coming in 2020!
This is How You Lose the Time War by Amal El-Mohtar and Max Gladstone, hitting shelves in July, is also being developed as a television series.
Andy Serkis and Thomas Brodie-Sangster to star in Fox's adaptation of the Mouse Guard comic.
Alicia Keys will release a memoir in November.
All the Light We Cannot See is being made into a limited series for Netflix.
Joni Mitchell to release book of lyrics, poetry, and paintings.
From the "Liberty is so excited!" files: Vanessa Veselka announced her new novel.
Elton John will score the Broadway adaptation of The Devil Wears Prada.
One of the co-owners of the Ripped Bodice is writing a book.
Damien Power will direct the film adaptation of No Exit by Taylor Adams.
Amy Adams has plans to bring The Poisonwood Bible to HBO.
Julia Fine announced her next novel, which features the ghost of Margaret Wise Brown.
Michael Imperioli has joined the cast of Lincoln.
Mark Hamill, Rosario Dawson, and Catherine O'Hara are among the stars lending their voices to the Netflix animated adaptation of The Last Kids on Earth.
Cecelia Ahern announced a sequel to P.S. I Love You.
Cover Reveals
Here's the first look at former Rioter Minh Lê and artist Andy Tong's Green Lantern: Legacy. (DC Zoom, January 2020)
Katherine Arden shared the cover of Dead Voices, the sequel to Small Spaces. (G.P. Putnam's Sons Books for Young Readers, August 27)
Harper Voyager revealed Christopher Brown's Rules of Capture cover. (Harper Voyager, August 13)
And the reveal of Diana, Princess Of The Amazons by Shannon and Dean Hale. (DC Zoom, January 7, 2020)
And here's the first look at The Tyrant's Tomb, from Rick Riordan's series The Trials of Apollo. (Disney-Hyperion, September 24)
And the first look at The Night Fire by Michael Connelly. (Little, Brown and Company, October 22)
Sneak Peeks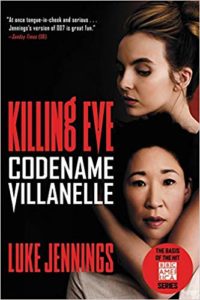 Here's the new trailer for S2 of Killing Eve.
And here's the first trailer for The Rook.
Book Riot Recommends 
At Book Riot, I work on the New Books! email, the All the Books! podcast about new releases, and the Book Riot Insiders New Release Index. I am very fortunate to get to read a lot of upcoming titles, and learn about a lot of upcoming titles, and I'm delighted to share a couple with you each week so you can add them to your TBR! (It will now be books I loved on Mondays and books I'm excited to read on Thursdays. YAY, BOOKS!)
Excited to read: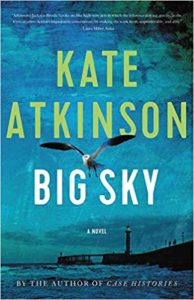 Big Sky by Kate Atkinson (Little, Brown and Company, June 25)
Not just a new Kate Atkinson, but a new Jackson Brodie mystery! It's been several years since the last one, so I am over the moon that this is happening! If you've never read one of her Brodie mysteries, you should fix that.
What I'm reading this week.
Dealing in Dreams by Lilliam Rivera
Check, Please! Book 1: Hockey by Ngozi Ukazu
And this is funny.
This old tweet is making the rounds and I laughed way harder than I should.
Trivia answer: Anton Chekov.
You made it to the bottom! High five. Thanks for reading! – xo, L