Sponsored by CHENDELL: A Natural Warrior. Read it Today!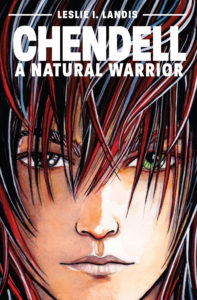 ---
Amazon Removes Pseudoscience Books
Books unscientifically claiming that autism can be cured with potentially toxic forms of bleach and other pseudoscientific methods have been removed from Amazon. While Amazon confirmed the books are no longer available they did not comment on why, but the move occurred after an article in Wired pointed out the dangers of Amazon stocking these books.
2019 Man Booker International Prize Long List Announced
Highlighting translated fiction from around the world the 2019 Man Booker Dozen has been announced, and congrats to all the authors, translators, and publishers! Check out the thirteen works here and standby for the short list announcement on April 9th–in the meantime you can get your translated work read on!
"What If" Marvel Series In The Works
Disney+ streaming platform and Marvel are working on an adaptation of the "What If" comics which explored alternate histories from what was comic lore and established stories. "One of the confirmed episodes will be an adaptation of What If? Vol. 1 #47 titled What If Loki Had Found the Hammer of Thor?" This sounds fuuuuun!