Happy Tuesday, book lovers! We lost an hour of sleep this weekend, but who needs sleep? (Spoiler: Literally everyone.) There's still plenty of time for reading, and lots of great new books coming down the pike. Today I am excited to get my hands on The True Queen by Zen Cho, the sequel to A Sorcerer to the Crown. I have a few of today's fabulous new releases below, and you can hear about more awesome reads on this week's episode of the All the Books! Kelly and I talked about If Cats Disappeared from the World, SHOUT, When the Irish Invaded Canada, and more great books.
---
Sponsored by Epic Reads.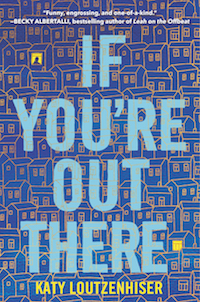 After Zan's best friend moves to California, she is baffled and crushed when Priya suddenly ghosts. Worse, Priya's social media has turned into a stream of ungrammatical posts chronicling a sunny, vapid new life that doesn't sound like her at all. It's only when Zan meets Logan, the compelling new guy in Spanish class, that she begins to uncover clues that something could be seriously wrong. Maybe Priya isn't just not answering Zan's emails. Maybe she can't.
---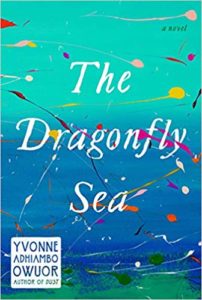 The Dragonfly Sea by Yvonne Adhiambo Owuor
A beautiful coming-of-age novel about a girl, Ayaana, and her mother on the island of Pate off the coast of Kenya. As Ayaana grows up, the world she knows on the island changes, and she embarks on a journey to China to learn of her heritage. This is a unique novel of culture, love, and loss, with gorgeous descriptions and fantastic characters. How have we not heard more about this one already???
Backlist bump: Dust by Yvonne Adhiambo Owuor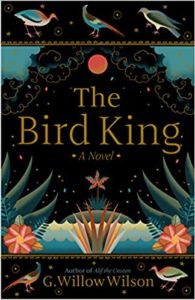 The Bird King by G. Willow Wilson
Hooray, it's finally here! And it's amazing! Fatima is a concubine in the royal court of Granada, and her closest friend is Hassan, the palace mapmaker. And Fatima knows Hassan's secret―he can draw maps of places he's never seen and bend the shape of reality. When Fatima befriends one of the women from the visiting newly-formed Spanish monarchy, she doesn't realize Hassan will be seen as a sorcerer by the Christians. She will have to help Hassan escape the palace to safety if she wants her friend to stay alive. It's a wonderful, imaginative story about love, friendship, and religion in the time of the Spanish Inquisition.
Backlist bump: Alif the Unseen by G. Willow Wilson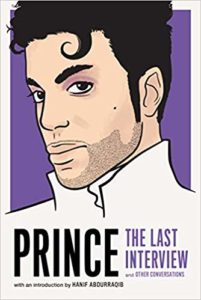 Prince: The Last Interview (The Last Interview Series) by Prince and Hanif Abdurraqib
Yes to this book, but also yes to all of the books in this Melville House series. It's fun to learn things, even when you aren't familiar with the interview subject. But back to this book: it's the little dose of purple magic we need to see us through this winter, and it features an introduction by Hanif Abdurraqib, who is fast becoming one of the most important voices of our times.
Backlist bump: They Can't Kill Us Until They Kill Us by Hanif Abdurraqib
Thanks so much for visiting me here each week! Y'all are the best.
xoxo,
Liberty