Sponsored by Flatiron Books, publishers of Girls Burn Brighter by Shobha Rao, now in paperback.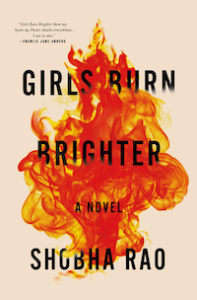 ---
Look Up The Best-Selling Book From The Year You Were Born
Today in doing something fun: The UK-based online bookshop Wordery launched a new tool that lets you type in your age and find out the best-selling book from the year you were born. I am The Matarese Circle years old.
One Hundred Years of Solitude Will Be A Series
Gabriel García Márquez's One Hundred Years of Solitude will be adapted by Netflix into an original series en español. The series will be filmed in Colombia and the executive producers will be Márquez's sons Rodrigo Garcia and Gonzalo García Barcha.
Good Omens Trailer
Have you been waiting for some Heaven and Hell? Amazon just dropped the trailer for the adaptation of Terry Pratchett and Neil Gaiman's novel Good Omens. You can see the trailer here and watch the series on Amazon Prime starting May 31st.