Welcome to In The Club, a newsletter of resources to keep your book group well-met and well-read.
It's Sunday, March 3rd as I put this thing together and I am beside myself with joy. Have you all seen this year's Women's Prize nominees?! Gah! It's one of those lists that made my oohs, aahs, and ay-Dios-mios escalate in volume and excitement the further down I got!
But before you all rush to bookstores, libraries, and internet sources to read these crazy talented nominees, let's talk books. I'll touch more on some of the nominees next week when I've gathered my thoughts and am not a fangirl mess.
To the club!
---
Question for the Club – Last week I asked: what's a book club pick you were really not looking forward to reading but ended up loving? I'm always so interested to understand what makes folks hesitant to read certain books and what about them changed their minds.  Here are a few of the titles you shared!
It seems like the common threads in reluctance to read certain titles are distrust of hype, fear of emotionally challenging content, or plain ol' disinterest in the plot's description! While you all know I encourage DNFing if a book just isn't speaking to you, I also challenge everyone to push themselves in book club like these readers have. You'll find you learn a lot that way and maybe even find a favorite read.
And now for next week's QFTC:
Famous People Book Club Updates – Where once there were few, now there are many: check out the most recent picks in the world of celebrity book clubs.
Book Club Bonus:

As the piece above points out, so far celebrity book clubs are supes white. Sans color! I hope this changes in the very near future; in the meantime, perhaps focus your book club's attention on the bookish persons of color who share their reads on social media. These include the Obamas and Shonda Rimes, so you're in good hands.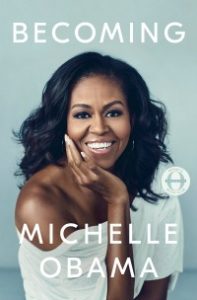 A Very Becoming Brunch – My forever first lady Michelle Obama is making some bonus appearances during her Becoming book tour and this one made me seven kinds of jelly: she joined the ladies of a Houston-based book club for brunch!
Book Club Bonus

: So listen: most of you

probably

aren't going to get Michelle Lavaughn Robinson Obama to attend your book club meetups. I know, friend: the truth, it burns. But I do love the idea of including outside book people! Invite your local librarian, a bookseller, or even a local author to your meeting. Pick their brains for recs, get them to weigh in on your reads, and just have a generally pleasant chat with people that deal in books.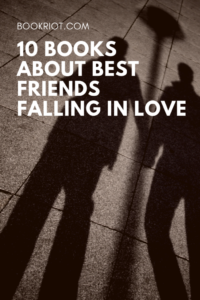 Adios, Friend Zone! – I really enjoy the friends-to-lovers trope and I am not sorry! If the cold temperatures have you craving the heat of a romance and you too enjoy seeing folks hop up out the friend zone, check out this list of books about friends falling in love.
Book Club Bonus

: I love the idea of structuring a romance book club all around tropes. Pick a different one every month or quarter and explore all the romance therein. Steam levels up to you, of course. 

Related

: I recently caught up on lots of podcasts and loved the online book club chat in the February 11th episode (

Easing People In

) of When in Romance! Trisha and Jess addressed a question I think a lot of us have or had at one point: what exactly does an online book club do?! Give it a listen.
Fantastic Voyage – Every single time I talk fantasy in my writing, I have to remind myself that I have used the lyrics to the Mariah Carey classic in this newsletter on more than one occasion. It's not my fault that the song still slaps years and year later! Anyway, here's are some sweet, sweet fantasy books for adults that you won't want to miss.
Book Club Bonus:

I recently spoke to someone at the bookstore about reading fantasy in book club and he brought up a good point: fantasy novels are so often part of a duology or series these days. Sometimes you just want a standalone! The list above features just that, so go on ahead and find your fantasy in the club.

Related: Your quarterly reminder that I am the little girl from Rush Hour every time I hear that song.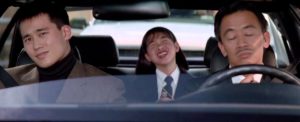 ---
Thanks for hanging with me today! Shoot me an email at vanessa@riotnewmedia.com with your burning book club questions or find me on Twitter and the gram @buenosdiazsd. Sign up for the Audiobooks newsletter, get it on the Read Harder podcast, and watch me booktube every Friday too.
Stay bad & bookish, my friends.
Vanessa