This edition of Today in Books is sponsored by Children of Blood and Bone by Tomi Adeyemi.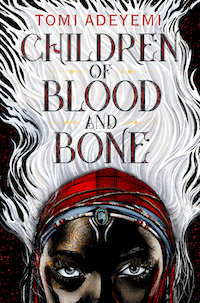 ---
Is this children's book too hard or is Steinbeck too easy?
Mr. Greedy by Roger Hargreaves has been found to be almost as complex as Of Mice and Men when analyzed "for sentence length, average word length and word difficulty level." Adjust your high school English syllabi accordingly.
The Selectors of the NYPL
Go behind the scenes of the New York Public Library to learn how a title makes it to their shelves.
Apiary at the Library
Tens of thousands of bees live atop the Redwood City Public Library, producing honey sold at the library's store. Click on over to see the slideshow of these bookish bees.