Helloooooooo, readers! (If that is your real name.) I have been reading up a storm the past couple of weeks, and I feel so much better. (Reading: It does a body good.) I have a lot of fun stuff to share with you today that will hopefully improve your Monday. Because Mondays, amirite? I hope you're reading something wonderful. And please be kind to yourself as well as others, and remember that life is hard – you are doing a great job! I'll see you again on Thursday. – xoxo, Liberty
---
Sponsored by Dreamscape Media, The Ghost Manuscript, and hoopla digital.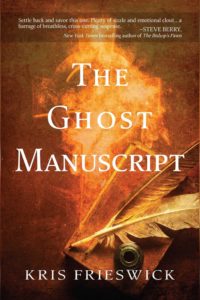 The Ghost Manuscript, Kris Frieswick's debut paranormal, historical thriller, is coming to audiobook. Experience the thrilling story of one woman who is determined to find out what secrets lay in historical, Dark Age manuscripts. Traveling the world in search of an unknown journal and clues that could completely rewrite the history of Western civilization, Cary's Jones takes on a physical and emotional journey. Available for free with your library card on hoopla digital, this debut novel is one of the most anticipated thrillers of 2019.
---
Here's this week's trivia question: What author had "Ten Rules of Writing" that included "Never open a book with weather" and "Try to leave out the part that readers tend to skip"? (Scroll to the bottom for the answer.)
Deals, Reals, and Squeals!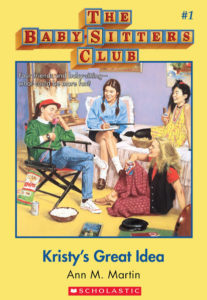 Netflix is making a new live-action series adaptation of The Babysitter's Club.
Tayari Jones will be the 2019 Independent Bookstore Day ambassador.
Julia Roberts is in talks to star in Amazon's adaptation of Charlotte Walsh Likes To Win by Jo Piazza.
I Am Not Your Perfect Mexican Daughter by Erika L. Sánchez is going to be a play at Steppenwolf.
Nzingha Stewart will direct the upcoming Misty Copeland biopic based on her memoir, Life in Motion: An Unlikely Ballerina.
Sandhya Menon announced a new short story sequel to When Dimple Met Rishi.
Cover Reveals
Paste has the cover reveal for A Song for a New Day by Sarah Pinsker. (Berkley, September 10)
Catapult rolled out a ton of new covers, and they're all so beautiful!
And here's the first look at Andrew Shaffer's new Obama and Biden mystery Hope Rides Again! (Quirk Books, July 9)
Sneak peeks
Here's the new trailer for The Public, starring Emilio Estevez and Michael Kenneth Williams.
Book Riot Recommends 
At Book Riot, I work on the New Books! email, the All the Books! podcast about new releases, and the Book Riot Insiders New Release Index. I am very fortunate to get to read a lot of upcoming titles, and learn about a lot of upcoming titles, and I'm delighted to share a couple with you each week so you can add them to your TBR! (It will now be books I loved on Mondays and books I'm excited to read on Thursdays. YAY, BOOKS!)
Loved, loved, loved: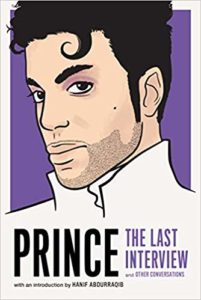 Prince: The Last Interview (The Last Interview Series) by Prince and Hanif Abdurraqib (Melville House, March 12)
Okay, yes, this is an obvious choice. But I loved him so much, it was nice to have another little glimpse of him. I highly recommend all the books in this series, even if you're unfamiliar with the subject of the interview. You never knowwho you might get turned on to or what you might learn.
What I'm reading this week.
The Manic Pixie Dream Boy Improvement Project by Lenore Appelhans
If Cats Disappeared from the World: A Novel by Genki Kawamura, Eric Selland (translator)
An Elderly Lady Is Up to No Good by Helene Tursten, Marlaine Delargy (translator)
Pun of the week:
Don't spell part backwards. It's a trap.
Here's a kitten picture: Here's Farrokh's hangry face.
And this is funny.
This is my kind of humor.
Trivia answer: Elmore Leonard.
You made it to the bottom! Thanks for reading! – xo, L