Happy…Monday? I guess. Let's talk romance.
---
Sponsored by our giveaway of $100 to Amazon in support of Swords and Spaceships, our sci-fi/fantasy newsletter!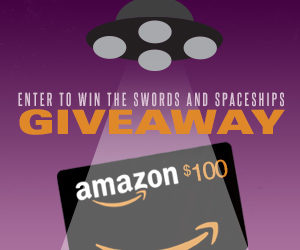 Swords and Spaceships is our biweekly newsletter about all things sci-fi and fantasy literature, and we're giving away a $100 gift card to Amazon to one lucky reader! Enter HERE by signing up for the newsletter (if you win, send us a pic of all the SFF books you buy with it!), and enjoy a regular dose of your favorite genre news, recs, and more, in your inbox.
---
News and Useful Links
Nora Roberts had something to say about people who plagiarize her words. She isn't on social media, so it took her a little longer to discover this whole thing.
In happier news: HELEN HOANG IS WRITING FIVE MORE BOOKS FOR BERKLEY Y'ALL.
This author did a comprehensive dig into #copypastecris and it's definitely an interesting read. I still have no idea what's going on but there's so much more to know.
Did you see the cover reveal of Andie J. Christopher's upcoming book, Not the Girl You Marry? It's a fun, updated version of How to Lose a Guy in Ten Days and I'm excited to read it when it's out!
Suzanne gave us some important words, and I'm definitely grateful for them. It's necessary work to point out the kinds of books that will be hurtful to different kinds of people, and Suzanne approaches it thoughtfully and clearly.
Looking for some F/F romances? Here's a great list.
Do you read Women.com? They recently posted an article about inclusivity in romance novels, and it turns out they have a pretty sizable backlog of romance coverage. (And obviously they would, it's WOMAN DOT COM.)
Have you been following the #YMBIARN hashtag on twitter? It was started by Jennifer Porter, and took off like wildfire. Just when we thought it was dying away, it showed up again. Some are simple, some are silly, but the majority of them are just delightful (and often hilarious).
So the one good thing to come out of that whole Cristiana thing? There were some great quotes on Twitter last week, including "Romancelandia: Fierce, sword-wielding bitches" and "Pterodactyl Vengeance Unit" and there are now T-shirts. And other things.
Reminder: Love's Sweet Arrow is a thing that should happen. Let's make it so!
Also a note: last week, I made a flippant comment about skipping Kindle Unlimited, and while I wasn't serious, I know how much value that subscription actually has when it comes to discovering new authors—especially marginalized authors. I know all the #copypastecris stuff has made some people hesitant to support the service, but I hope letting the few drag down the many isn't something that actually happens. I, personally, don't use KU because I can't afford to pay ten dollars a month to access books I'm not going to read (if the free example of my local library is any indication), but I acknowledge how important it is to a lot of authors who are doing all the right things to find new readership.
Deals!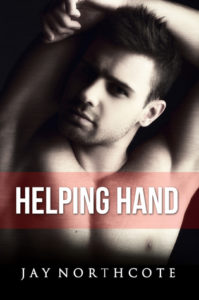 Did you read A Family For Christmas back when I was excited about it? If you did, but like me didn't read more Jay Northcote when you had the chance, now's the time! Helping Hand, the first book in his Housemates series, is 2.99 right now. If you didn't read A Family For Christmas, this one is a great starting point for the new Jay Northcote reader. (I mean, so's the other, but it's not Christmas anymore so…)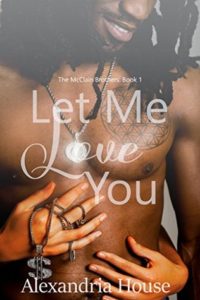 If you're looking for a new author to try and are interested in a romance between divorcees, I would check out Let Me Love You by Alexandria House. There's a single mother, a divorced rapper, and the chemistry that won't let go of either of them. It's the first book in a series and it's 3.99 so check it out!
More of that Different Thing
We got such a good reaction from the KJ Charles interview that I decided to keep going! So check back the last Monday of every month for a new author feature! This month, it's Adriana Herrera, author of American Dreamer, which comes out on March 4. Check it out, put it on your list, or hey, preorder it!
What was the first romance you ever read?
It was this young adult romance, Sissi, Emperatriz (Empress) and it was from a set my mom got me for my tenth birthday. I inhaled them and never looked back! The Princess Sissi series, I believe was first published in German, and then got translated into other languages including Spanish. I'm not sure how my mother found them in 1988 in the Dominican Republic, but she did, and I am forever grateful!
What's the most surprising thing you've learned from a romance novel?
Romance novels are always full on interesting morsels of random information. One of the most striking things I learned was reading Indigo by Beverly Jenkins, although I learn from all her books. I didn't know that there have been free men who voluntarily sold themselves back into slavery, so they could be reunited with their loved ones. After reading about it in Indigo I began researching about it. It was heartbreaking and astounding to think of people loving that intensely and selflessly.
Who has been your favorite character to write?
I loved writing Nesto's mom. I liked writing the relationship between her and Nesto how open and easy it was. I cheated a bit though, and sneaked in a bit of my mom's humor in there! They're a big part of the Dreamers series, the moms. The relationships between the heroes and their mothers are at the core of who they are, and how they learned to love. Latinx moms are complicated creatures. They can be way too much in your business, and honestly do the most sometimes, but they love their kids so fiercely.
What, besides reading, has had the biggest influence or made the most impact on how you write?
My culture, where I come from and where I've been, and my work. I'm from the Dominican Republic and lived there until I was twenty-three. In 2002 I left my homeland and immigrated on my own to New York City for graduate school. After a few years there I married and my spouse and I went overseas. We worked with humanitarian relief organizations for seven years, and lived in Ethiopia for five of them and two in Honduras, before coming back to New York in 2011. I believe all those experiences and the people I've gotten to know and work with, have given me a gaze that shapes how I render my characters and their stories. I think lived experience and understanding of the wider world gives a story a texture that otherwise would not be there. I think of it like the difference between seeing something under a glass case in a museum and opposed being able to touch it. It just feels different.
Do you have a Swiss Army romance recommendation?
I have two! Take the Lead by Alexis Daria. It's fun, sexy, smart and I love the banter between Gina and Stone so much! The other is Out in the Field by Kate McMurray, it's an M/M baseball romance and one of the heroes is Dominican (Yassss). It's sexy, sweet, the romance is swoony and all the baseball references are on point.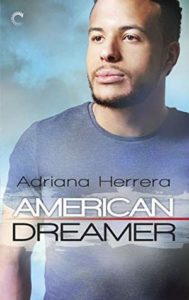 Thanks so much for your answers and your words, Adriana! You can see what she's doing on twitter and check out her website. And don't forget to preorder American Dreamer, available on March 4!
As for me, catch me as usual on Twitter @jessisreading or Instagram @jess_is_reading, or send me an email at jessica@riotnewmedia.com if you've got feedback or just want to say hi!