Today's Riot Rundown is sponsored by The Line Between by Tosca Lee.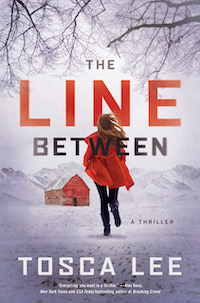 In this frighteningly believable thriller from New York Times bestseller Tosca Lee, an extinct disease re-emerges from the melting Alaskan permafrost to cause madness in its victims. For recent apocalyptic cult escapee Wynter Roth, it's the end she'd always been told was coming.
Filled with action, conspiracy, romance, and questions of whom—and what—to believe, The Line Between is a high-octane story of survival and love in a world on the brink of madness.
"The perfect blend of spellbinding and heart stopping." -NYT bestselling author Nicole Baart