Welcome to Check Your Shelf! This is your guide to help librarians like you up your game when it comes to doing your job (& rocking it).
"Check Your Shelf" is sponsored by Dreamscape Media, LLC.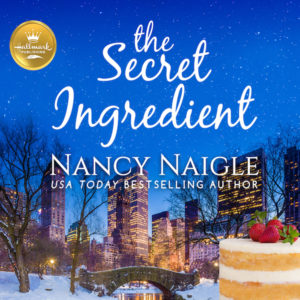 Dreamscape Media and Hallmark Publishing have collaborated to bring the best Hallmark titles to audiobook. With recipes inspired by the novel, Hallmark audiobooks are a great way to get to know the characters you love even better and find out what happens after the kiss! Dreamscape Media is publishing over twenty Hallmark titles in 2019 alone. Our catalog will contain romantic Christmas stories, sparkling Valentine's Day novels, and heart-warming narratives perfect for all audiences.
---
Libraries & Librarians
Book Adaptations in the News
Books & Authors in the News
Award News
Pop Cultured
All Things Comics
Audiophilia
Upcoming Books in 2019
Book Lists, Book Lists, Book Lists
Bookish Curiosities & Miscellaneous
Level Up (Library Reads)
Do you take part in LibraryReads, the monthly list of best books selected by librarians only? We've made it easy for you to find eligible diverse titles to nominate. Kelly Jensen created a database of upcoming diverse books that anyone can edit, and Nora Rawlins of Early Word is doing the same, as well as including information about series, vendors, and publisher buzz.
Thanks for hanging out and I'll see you again next week!
–Katie McLain, @kt_librarylady on Twitter. Currently reading American Spy by Lauren Wilkinson.