Welcome to In The Club, a newsletter of resources to keep your book group well-met and well-read. I'm just so happy, club goers! I'm officially on Week Two of my flu-free life and living life like it's golden (if, of course, "golden" means you have some lingering post-nasal drip and are sniffing nose spray to get by).
In more exciting news, I got so much awesome feedback in response to last week's newsletter! It turns out a lot of amazing libraries are offering a "book club in a bag" type of service and that just makes me feel better about the world. I thought I would share some of them with you all, in case any library users in these areas don't already know about this resource. Links to all programs provided for your convenience!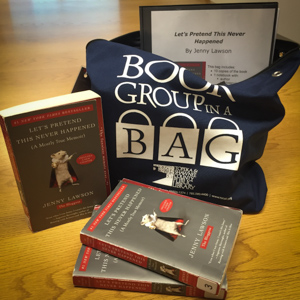 Book Group in A Bag sample from the Topeka & Shawnee County Public Library
Grand Rapids Public Library (Grand Rapids, Michigan)
Kent District Library (Grand Rapids, Michigan)
Sno-Isle Libraries (numerous locations in Snohomish and Island counties, Washington)
Hennepin County Library (Minneapolis, Minnesota)
Rochester Public Library (Rochester, Minnesota)
Central Rappahannock Regional Library (Fredericksburg, Virginia, but kits can be picked up at any branch in the region)
Estes Valley Library (Estes Park, Colorado
Topeka & Shawnee Public Library (Topeka, Kansas)
Escondido Public Library (Escondido, California) – this one is in San Diego county but it's 50 minutes away from me so I didn't know. Try not to judge.
Yay libraries and yay book clubs! Now onto other book club business.
---
This newsletter is sponsored by The Lost Man by Jane Harper.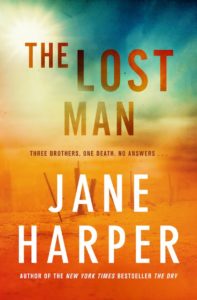 Two brothers meet for the first time in months in the Australian outback; their third brother lies dead at their feet in this stunning new standalone novel from Jane Harper, the New York Times bestselling author of The Dry.
---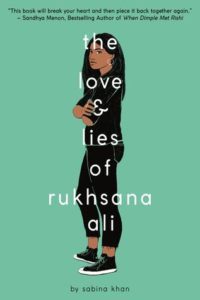 A Safe and Sapphic Space – OK yes, this post about 40+ sapphic reads coming out in 2019 is great and amazing and wonderful. But also, the writer of the post has a book blog named The Lesbrary and how much do you want to be Danika's friend right now?!
Book Club Bonus: I'll admit I did a Google for "lesbian book blogs" in search of other brilliantly-named sites (Danika wins) and accidentally typed in "lesbian book clubs" instead. I found the top hit under the auto-complete list was "lesbian book clubs near me" and hope that anyone searching has found one to call home! This may seem like an obvious suggestion then, but join or create a queer book club. When you do, consider making it available, if you're comfortable, to other members of the community by posting about it (community bulletin boards, coffee shops, libraries, apps like Meetup or Nextdoor etc). You may just reach someone looking for a safe bookish space of their own.
Decolonize Your Book Club – "It follows demands from students at universities including Cambridge for courses to be 'decolonised', and more black and ethnic writers to be included in the canon instead of more white, male authors." F*ck yeah. Swansea University is offering a "decolonized" English lit course and I am here. for. it.
Book Club Bonus: If an entire university can do this with a college course, you can do this with your book club. You can make this concept the central theme of the club or just adopt the principle into your established reading habits (especially if you're reading your way through any kind of Western canon, good grief). Either way, make it happen. Track your reading, Be intentional with your reading. Do more with your reading.
Bringing Book Club to Young Black Men – An organization by the name of Black Boys Read NOLA aims to inspire young, black men to read diverse books, and in doing so instill pride and amplify dignity in their boys. They are ostensibly a book club but aim to do and be so much more as they work to attain non-profit status: a place of community outreach, a history club, a networking source, etc. The book club is specifically for ages 3-9 and is led by the founders' oldest son and his high school classmates which makes me love this even more. Their next meeting is on February 16th at 3PM CST at the Algiers Regional Library in New Orleans; if you're interested in making a donation, you may do so through their Eventbrite event page here!
Side note: The cover photo on their Facebook page has me looking like la llorona over here; adorable children all holding books always messes up my mascara! Also, founder Therese Colin was kind enough to share her mission and story with me and I'm thinking this deserves a whole post on the site soon. Stay tuned!
Book Club Bonus: I have been meaning to look further into book clubs for kids and was reminded of the importance of representation by Black Boys Read NOLA; it's not enough to find (and start) book groups for kids, but to make sure all children feel represented when doing so. If your local library, bookstore, or community's kids club isn't diverse and inclusive, start one of your own. A huge part of getting kids excited to read is making sure they see themselves in the books we're putting in their hands.
Book Clubs in Plain Sight – Why yes I DID just watch that crazy Netflix documentary and sort of steal its title (also: soooooo many questions!!). Back to the program though: sometimes you need a little help finding a book club. I've thrown out a few suggestions today, but this post puts me to shame. It offers local and online options, more sites to check out, and just more thorough suggestions in general. Happy hunting!
---
Thanks for hanging with me today! Shoot me an email at vanessa@riotnewmedia.com with your burning book club questions or find me on Twitter and the gram @buenosdiazsd. Sign up for the Audiobooks newsletter, get it on the Read Harder podcast, and watch me booktube every Friday too.
Stay bad & bookish, my friends.
Vanessa