Hello friends, and happy Galentine's Day! That really has nothing to do with this newsletter, I'm just excited about plans to eat waffles, drink mimosas, and hang out with my best girlfriends later this evening.
But before that, we've got some new books to celebrate! Here are four new nonfiction titles you are going to want get your hot little hands on ASAP.
---
Sponsored by The Book of Delights, essays by Ross Gay, from Algonquin Books.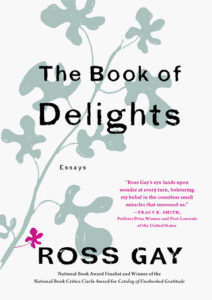 Ross Gay, one of today's most dynamic literary voices, spent a year writing daily essays about things that delighted him. With enthusiasm and thoughtfulness, these essays record the small joys that occurred in one tumultuous year, the small joys we often overlook in our busy lives. He finds wonder in the mundane, celebrates beauty in the natural world, and takes a clear-eyed view of the complexities in his life, including living in America as a black man. The Book of Delights is an inspiration, a powerful reminder that we can, and should, stake out a space in our lives for delight.
---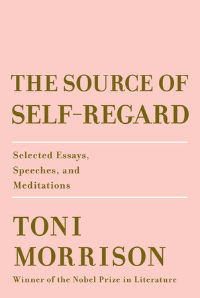 The Source of Self-Regard by Toni Morrison – A collection of Toni Morrison essays! This book gathers "essays, speeches, and meditations on society, culture, and art, spanning four decades." I don't feel like I have much to add to the description, just that she's amazing and I bet this collection will be too.
Further Reading: Morrison's Nobel Lecture in Literature, one of the pieces included in the book, is always worth a read.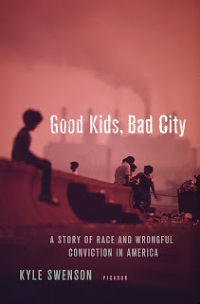 Good Kids, Bad City by Kyle Swenson – An investigative journalist looks at the wrongful conviction and incarceration of three African American men in Cleveland in the 1970s. Their conviction in a robbery and murder resulted in a combined sentence of 106 years and hinged on the "more-than-questionable testimony of a pre-teen." The book looks at the case specifically as well as "the corruption and decay of the city responsible for their imprisonment."
Further Listening: The third season of Serial is all about criminal justice in Ohio. Over the season, host Sarah Koenig looks at a range of cases that take place at the Justice Center Complex in downtown Cleveland to look at how the institutions of justice usually operate. It's incredible.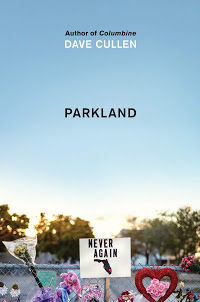 Parkland: Birth of a Movement by Dave Cullen – Timed to publish on the first anniversary of the mass shooting at Marjory Stoneman Douglas High School, this book "unfolds the story of Parkland through the voices of key participants whose diverse personalities and outlooks comprise every facet of the movement." Instead of focusing on the shooter, Cullen turns his storytelling to the survivors and how they managed both high school and surviving a tragedy.
Backlist Reading: If you haven't read Columbine, Cullen's account of the 1999 massacre at Columbine High School, go pick it up right now. It's an incredible piece of journalism I can't recommend highly enough.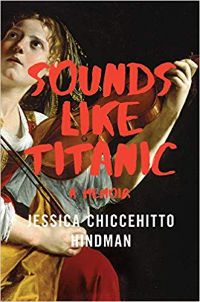 Sounds Like Titanic: A Memoir by Jessica Chiccehitto Hindman – When a young violinist gets a job performing with a small, New York City ensemble, she thinks she has it made. But, the gig turns out to be a sham – instead of playing, the group performs in front of turned-off microphones while a recording of each piece is played from a CD… all at the behest of the group's organizer, who Hindman calls The Composer. The con part of this story is a trip, but I've also enjoyed the story of Hindman's childhood in rural Appalachia and her experiences with ambition, gender, and poverty. It's a weird, readable, exciting book.
Further Reading: You can read an excerpt from one of the early chapters of the book on LitHub that gives a pretty good sense of her writing.
That's all for today. Enjoy some waffles, text your BFF, and we'll meet back in your inbox on Friday. You can find me on Twitter @kimthedork, on email at kim@riotnewmedia.com, and co-hosting the For Real podcast here at Book Riot. Happy reading! – Kim