Welcome back, book fans! Didn't we just do this??? I'm pretty sure that was the fastest seven days ever. At least I managed to get in a few great books. I hope you did, too. And if you're looking for wonderful new things to read, look no further! I'm going to share a few of today's great releases below, and you can hear about more great reads on this week's episode of the All the Books! Rebecca and I talked talked about Lost Children Archives, The Book of Delights, Early Riser, and more great books.
---
Enter to win our giveaway of $100 to spend at Amazon!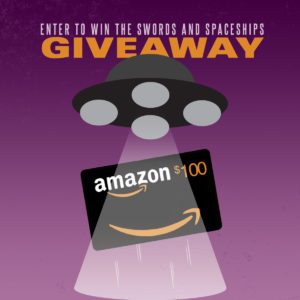 Swords and Spaceships is our biweekly newsletter about all things sci-fi and fantasy literature, and we're giving away a $100 gift card to Amazon to one lucky reader! Just sign up for the newsletter below to enter (if you win, send us a pic of all the SFF books you buy with it!), and enjoy a regular dose of your favorite genre news, recs, and more, in your inbox.
---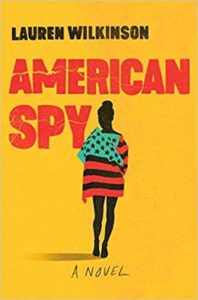 American Spy by Lauren Wilkinson
Based on true events, this is an intense spy thriller about a young black woman in the FBI during the Cold War. Marie Mitchell joins a task force aimed at bringing down Thomas Sankara, the revolutionary president of Burkina Faso. Marie will get as close to Sankara as she can, and the information she learns helps bring about a coup. But the experience will have her questioning her work as a woman, a spy, and an American. I found this to be a thoroughly electric read. Not only is it a refreshingly different spy novel, but it's a smart meditation on race and gender inequality in America.
Backlist bump: The Cutting Season by Attica Locke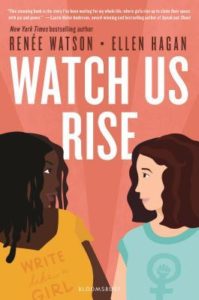 Watch Us Rise by Renée Watson and Ellen Hagan
Jasmine and Chelsea are best friends who are tired of the way women are treated in the world and in their school, so they decide to start a Women's Rights Club. Despite positive support, when Jasmine and Chelsea's work goes viral they become the target of trolls, leading the principal to shut the club down. But Jasmine and Chelsea didn't come this far just to be silenced, and they will risk everything to keep their club going. Watch Us Rise is a passionate novel that will inspire every reader.
Backlist bump: Moxie by Jennifer Mathieu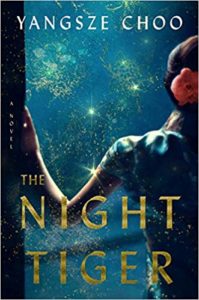 The Night Tiger by Yangsze Choo
Ji Lin is an apprentice dressmaker, who works at night as a dancehall girl to help pay off her mother's Mahjong debts. Ren is an eleven-year-old houseboy who is out to fulfill his master's dying wish: find his missing finger. These two characters will cross paths in 1930s colonial Malaysia as Ji and Ren search for their place in a world that prefers servants like them to remain silent. It's a gorgeous coming-of-age novel set amidst the mysteries of unexplained deaths in their district and rumors of men turning into tigers.
Backlist bump: The Ghost Bride by Yangsze Choo
That's it for me today! If you want to learn more about books new and old, or tell me about books you're reading, or books you think I should read (or see lots of pictures of my cats Millay, Farrokh, and Zevon), you can find me on Twitter at MissLiberty, on Instagram at FranzenComesAlive, or Litsy under 'Liberty'!
Thanks so much for visiting me here each week! Y'all are the best.
xoxo,
Liberty