Hello and welcome to February! This Tuesday was the first really, really big new books day of the year, with so many great new nonfiction books to choose from – I've rounded up a dozen that caught my eye. Let's go!
---
Just for Book Riot readers: sign up for an Audible account, and get two audiobooks free!
---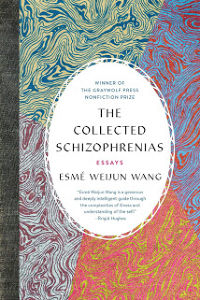 The Collected Schizophrenias by Esmé Weijun Wang – A collection of personal essays by a woman struggling with the effects of mental and chronic illnesses, with pieces on diagnosis, labeling, institutions, and more. This is one of my most highly-anticipated books of the year.
I Think You're Wrong (But I'm Listening) by Sarah Stewart Holland and Beth A. Silvers – A book from the co-hosts of the Pantsuit Politics podcast ("two working moms from opposite ends of the political spectrum") share their tools and principles for having grace-filled political conversations.
No Beast So Fierce by Dane Huckelbridge – An account of the Champawat Tiger, a Bengal tiger who killed 436 people in northern India and Nepal between 1900 and 1907, and the young man hired to stop her.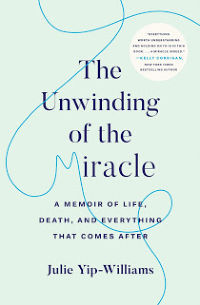 The Unwinding of the Miracle by Julie Yip-Williams – A posthumously-published memoir by a young woman who fled Vietnam in the 1970s, became a Harvard-educated lawyer in the United States, and mother of two children… and then was diagnosed with metastatic colon cancer at 37. This one seems like a read on a day you need a good cry.
How to Be Loved by Eva Hagberg Fisher – A memoir about how "an isolated person's life was ripped apart only to be gently stitched back together through friendship" after a devastating illness and recovery.
Merchants of Truth by Jill Abramson – A look at the current state of the news business, specifically how  companies like the New York Times, the Washington Post, BuzzFeed and VICE Media, are coping with the digital revolution in news, written by the former executive editor at NYT. I expect this one will get a ton of media coverage.
Brown White Black by Nishta J. Mehra – A collection of essays on "motherhood, marriage, love, and acceptance" from a family that has had to push against America's "rigid ideas of race, gender, and sexuality." Mehra is the daughter of Indian immigrants, her wife is white, and their adopted child, Shiv, is black.
Hard to Love by Braillen Hopper – A collection of essays on the "loves and relationships beyond marriage, the ones that are often treated as invisible or seen as secondary" like friendship, adult siblings, care teams, and found families.
Figuring by Maria Popova – A book that "the complexities of love and the human search for truth and meaning through the interconnected lives of several historical figures across four centuries" by the creator of Brain Pickings.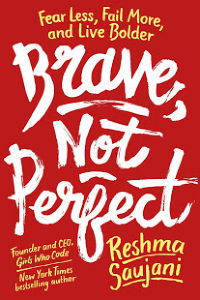 Brave, Not Perfect by Reshna Saujani – Based on a TED Talk, this book from the founder of Girls Who Code is about how girls and women can feel empowered by letting go of guilt and tiny mistakes, embracing decisions that lead to a bolder path.
Digital Minimalism by Cal Newport – One blurb described this book as like Marie Kondo for technology, which made me laugh. In this book, thinker Cal Newport looks at people who don't feel tethered to technology and offers suggestions for "a thoughtful method to decide what tools to use, for what purposes, and under what conditions."
Fraternity by Alexandra Robbins – After spending a year looking at sororities in Pledged, journalist Alexandra Robbins is back with a look at a year in the life of a fraternity focusing on two young men, a freshman thinking of joining and a chapter president trying to keep his fraternity out of trouble.
And that's it for this week. You can find me on Twitter @kimthedork, on email at kim@riotnewmedia.com, and co-hosting the For Real podcast here at Book Riot. This week Alice and I talked about books for Black History Month and some true story podcasts we enjoy. Happy reading! – Kim