This edition of Today in Books is sponsored by Flatiron Books.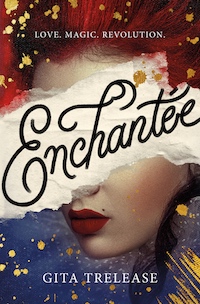 ---
French Writers Not Happy
Ahead of next month's Scène Young Adult at the Salon du Livre in Paris, about 100 French writers have joined together and "issued a scalding rebuke to organisers over their use of 'sub-English known as globish.'" Ah, sub-English globish. What is that you may ask? It's simplified English words used globally. They're angry the French book festival is using words like "bookroom," "photobooth," and "bookquizz."
The Annual PEN/Nabokov Award Goes To…
Sandra Cisneros! The author of The House on Mango Street, Woman Hollering Creek, Caramelo, and A House Of My Own, won the award created to honor "a living author whose body of work, either written in or translated into English, represents the highest level of achievement in fiction, nonfiction, poetry, and/or drama, and is of enduring originality and consummate craftsmanship." Huge congrats!
Angie Thomas Is On Fire!
The author of The Hate U Give will also have her second novel, On The Come Up, adapted to film. The novel follows a sixteen-year-old girl, Bri, who wants nothing more than to become a rapper, but ends up going viral for the wrong reasons. George Tillman Jr., the director of The Hate U Give will also be directing On The Come Up.