Happy Tuesday, book lovers! Your reward for surviving another Monday is a kitten picture, and to hear about some wonderful books. I'm going to share a few of today's great releases below, and you can hear about more great reads on this week's episode of the All the Books! Rebecca and I talked talked about We Cast a Shadow, Deep Creek, Notes on a Nervous Planet, and more great books.
---
Sponsored by Gallery Books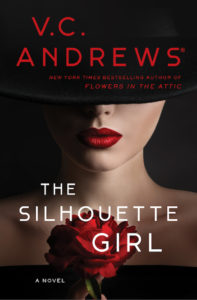 From New York Times bestselling author V.C. Andrews (Flowers in the Attic) comes a gripping psychological thriller about a stalker hell-bent on destroying a young woman's life. Pru Dunning has everything she ever wanted: a successful boyfriend, a thriving career, and a truly comfortable life. But then the strange voicemails start. Scarletta, the woman calls herself. She seems to know Pru, although Pru doesn't know that name or recognize the voice leaving her poisonous messages. When Pru suddenly becomes a person of interest in a murder case, it feels like Scarletta's toxic voice will silence all beauty in Pru's life, once and for all.
---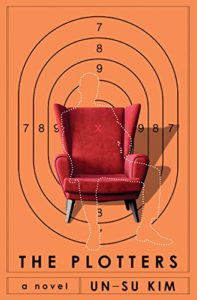 The Plotters: A Novel by Un-su Kim
HOLY CATS. This book is bananapants. It's like if Park Chan-wook and Wes Anderson collaborated on a version of Gross Pointe Blank. It's about an assassin named Reseng. Adopted as a baby, he was raised in Seoul to be an assassin by Old Raccoon, an elderly killer. It's the only life he's ever known. But then one day, Reseng deviates from his orders, and discovers a scheme involving the plotters behind all his jobs. Will he continue to take orders, or try and take control for himself?
Backlist bump: The Library at Mount Char by Scott Hawkins (They're not so much similar – although both have a Library – but I think people who love Mount Char will love The Plotters.)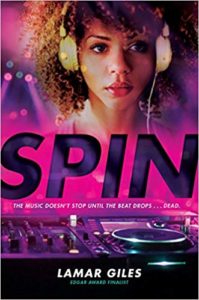 Spin by Lamar Giles
I'll say it one more time for the people in the back: There are not enough mystery novels for young adults. Luckily, there are at least a few great ones. Including this, a delightfully devious mystery about the murder of DJ ParSec, found dead at her turntables. When the police investigation hits a dead end, her former best friend and her biggest groupie put aside their mutual hatred for one another to work together to find her killer.
Backlist bump: Endangered by Lamar Giles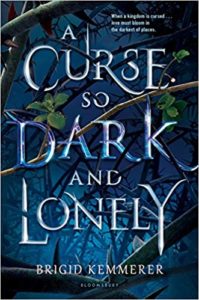 A Curse So Dark and Lonely by Brigid Kemmerer
This is a creative reimagining of Beauty and the Beast! Prince Rhen, heir to Emberfall, is cursed to repeat his 18th birthday until he can find a woman to fall in love with him, even as a monstrous beast. He's failed 327 times. Harper is a young woman with cerebral palsy and a sad home life, who is trying to prove she is tough. When Harper stops what she thinks is a kidnapping on the streets of D.C., she's instead transported to the world of Prince Rhen. Can she be the one to break his curse? (This is not #ownvoices, but an early reader reached out to me on Twitter to recommend this book, and said she has cerebral palsy and that this novel had accurate representation.)
Backlist bump: Cruel Beauty by Rosamund Hodge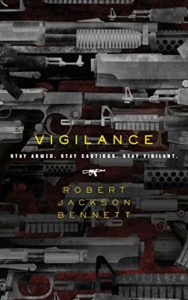 Vigilance by Robert Jackson Bennett
This book is not for everyone. I don't say that as a condemnation, because it's fantastic, but it is upsetting and dark AF, so be warned. RJB has taken our national gun-death epidemic and written a spot-on satire about America's gun problem. The book is set in the United States in 2030, where there are no more laws restricting guns. Pretty much everyone has a gun, and the country is in ruins. Capitalizing on this is John McDean, executive producer of "Vigilance," a reality game show where shooters appear in crowded places without warning, and the survivors get a cash prize. Like I said, dark AF. But sometimes when we feel helpless, we turn to satire, or else we might start screaming and never stop.
Backlist bump: Normal by Warren Ellis
That's it for me today! If you want to learn more about books new and old, or tell me about books you're reading, or books you think I should read (or see lots of pictures of my cats Millay, Farrokh, and Zevon), you can find me on Twitter at MissLiberty, on Instagram at FranzenComesAlive, or Litsy under 'Liberty'!
Thanks so much for visiting me here each week! Y'all are the best.
xoxo,
Liberty