Happy Thursday, folks! The world continues to go down the drain, but at least we've got romance novels!
---
Sponsored by our Unusual Suspects giveaway of $100 to the bookstore of your choice!
We're giving away $100 to the bookstore of your choice! Enter to win by signing up for Unusual Suspects, our mystery/thriller newsletter about new releases, book recommendations, book deals, and more. Enter here.
---
Over on Book Riot
This is literally just a list of words. Very…romance-y…words.
So it was World Fantasy Day on Tuesday, and there was a lot of non-romance-y stuff. But this article about vampire myths from around the world would definitely be of interest to vampire-loving romance readers. (Also, I am kind of excited that vampires are coming back in a big way pretty soon. I know they never left for some people, but I'd like to see how other people want to approach them.)
Look! Personalized bookmarks that look like they fit properly in mass markets! (If you want to fold your pages down, I'm no judge, but I love me a good bookmark.)
Deals!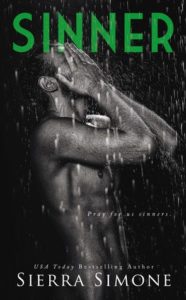 Did you read Priest? No matter. (If you haven't and you're okay with…very sacrilegious sex acts…you should check it out because it's not that expensive either.) But when I think of my favorite Sierra Simone book, it's Sinner. It's set in the same universe as Priest, but if you're okay with All The Spoilers for how the situation was resolved, you can read it without having read Priest. This one, instead of exploring the very-much-not-celibate life of a Catholic priest when he falls in lust/love, is about a young novice who wants to make sure she's making the right decision before going full nun. So she goes to her brother's [former] best friend. For sex. But he offers something more. Whoosh. It's good, y'all. And it's 99 cents (as of writing this, on January 22).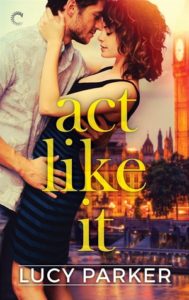 Just so you know. You have until April 30 to read the whole London Celebrities series. If you want to start with Act Like It, you can get it now for 1.99. Fake relationship, enemies to lovers, famous people in love, and stagecraft? You know you want it! (And if you pretty much know you'll love all of the books in the series that are already out, you can grab the whole London Celebrities So Far for 8.99.)

New and Upcoming Releases
There aren't a whole lot of books out this week; it looks like the heavy guns are all out next week. But we've got a few to highlight this week!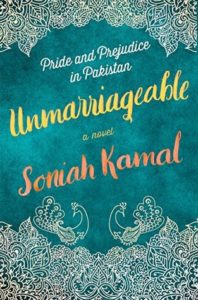 Unmarriageable
Soniah Kamal
Did you say "Pride and Prejudice in Pakistan"? I think you did. Or at least, Soniah Kamal did, and it's like no Pride and Prejudice retelling you've seen before. First off, it's the first published retelling featuring Muslim main characters, and I think the first one actually set in Pakistan. Also, did I mention that Alys, the character based on Elizabeth Bennet, absolutely loves Jane Austen? The book opens with her and her students (because she teaches girls in a secondary school) talking about the opening line. So it's pretty meta, but still gives good feels. (Also, you're gonna learn lots of Urdu!)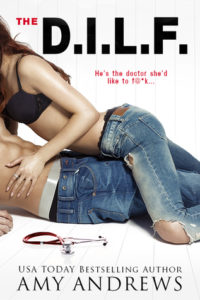 The DILF
Amy Andrews
So the D? It stands for doctor. Also, instead of a my-best-friend's-little sister-grew-up-and-got-hot story, this one is a "my-kid-brother's-geeky-friend-is-hot-now" nurse and doctor story. I have not actually read many medical romances, so I'm looking forward to checking this one out, even with that…vaguely unfortunate but descriptive and evocative title.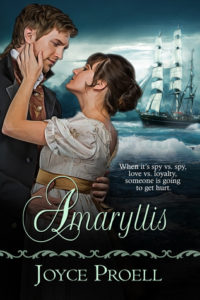 Amaryllis
Joyce Proell
Revolutionary-era historical romance! I'm totally intrigued by the perspective of a young British spy. She's trying to save her father, who's in prison in the Colonies, and agrees to sneak onto a ship to gather intel about the ship's captain who…might also be a spy. For the other side. No biggie.
As usual, catch me on Twitter @jessisreading or Instagram @jess_is_reading, or send me an email at jessica@riotnewmedia.com if you've got feedback or just want to say hi!